Refrigerators
Should I Replace My Landlord's Old, Inefficient Appliances?
Tips for upgrading old appliances in a rented property.

Credit:
If you're a tenant, you already know the hit-or-miss nature of appliances that come with rented properties. Some apartments come with dishwashers, some with washers and dryers, some with just a refrigerator. Ideally they work, but they don't always work well. Landlords are often hesitant to upgrade appliances, so if you want to take charge, consider these things before replacing out-of-date dishwashers, refrigerators, washing machines, and dryers.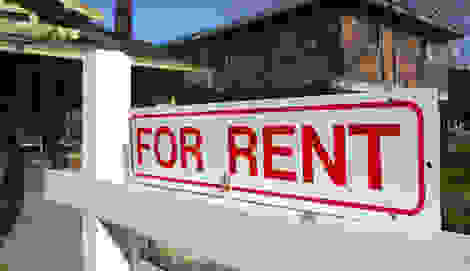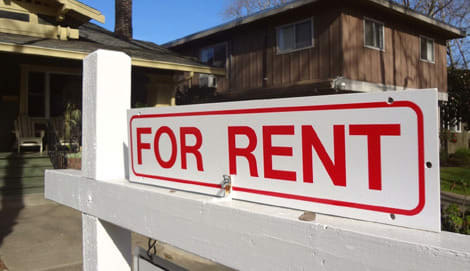 ---
Check Your Lease Terms and Electrical Connections
Before planning a purchase, it's always best to read the fine print in your lease to see whether or not you even have the option of upgrading the appliances yourself. Even if it doesn't explicitly state in the lease that you can't, you should probably still talk to the landlord to avoid potential conflicts.
If you get rid of the appliances that came with the apartment, the landlord might expect you to leave the new appliances there when you eventually leave. If that's the case, ask for an offset in your rent to effectively split the cost of the new appliance with the landlord. Work out these kinds of details in writing before making a purchase.
Also make sure that your apartment can actually handle a new appliance, particularly if you live in an old building. Check the connections—if you don't have a 220v outlet or an outside vent, for example, you can't run a dryer.
Think About Size
If you're tight on space, consider buying small, portable units that you can bring out when you need them, and store in a closet the rest of the time. This is also a good option for tenants who can't get rid of the landlord's old appliances.
The Haier HLP23E is handy if you're tired of schlepping your clothes to a laundromat. Though it uses a large amount of water for each wash (and only holds about half as much laundry as the average washer), it does turn any room with a faucet and a power outlet into a laundry room. It costs about $260 upfront, and about $55 per year to operate. If you're also looking for a portable dryer, check out the Haier HLP140E, a small and inexpensive unit that is good for people who don't mind long drying times.
If you're living with several roommates, one refrigerator might not be big enough for everyone. Adding a mini-fridge to your living room or den can free up space in your main fridge for food, while keeping beverages closer to the sofa. Performance is never great with these fridges, but good enough to chill canned drinks. They're also very easy to move when your lease is up.
But if you need something bigger, but not quite the size of your main fridge, check out a compact model like the Blomberg BRFB1040SL. It's skinny, performs well, and is inexpensive for a fridge of its quality. Your kitchen's electrical circuit might not be equipped to handle two fridges at once, so consult your landlord.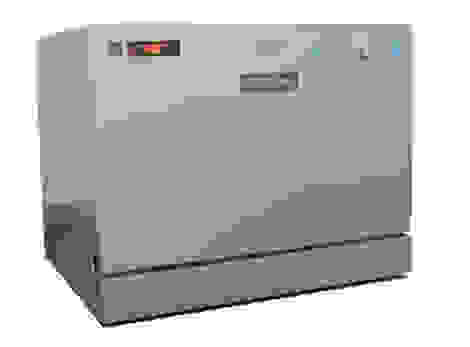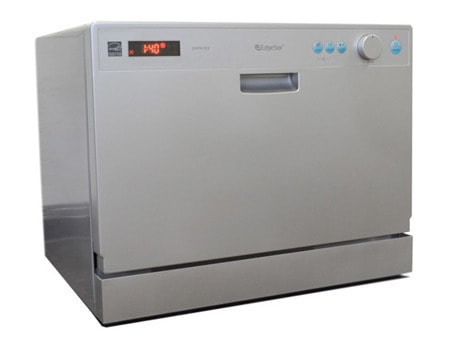 Consider Efficiency
One of the reasons you might be looking for a new appliance is that your landlord's old one is running up the energy bill. If you're looking for a compact and efficient dish washer, the Edgestar DWP61ES delivers. For a little over $200 you'll receive a washer small enough to fit on your counter and take with you when you move. It's Energy Star compliant and only costs around $17 to operate each year, making it a good option if your water bill runs high because of an old dishwasher.
If the Edgestar is too small for your needs, the Maytag MDC4809PAB may suit you. It's efficient, portable, and looks good, too—black goes with anything. However, it is a tad pricey for the mediocre performance it delivers.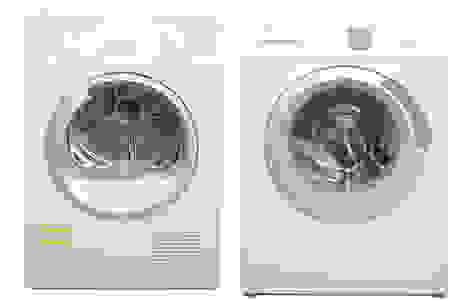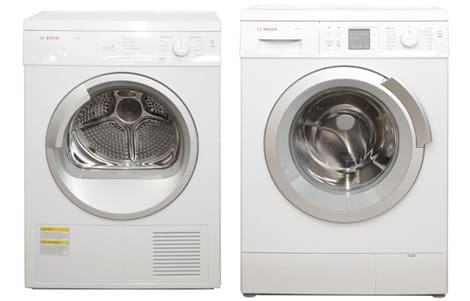 For laundry, take a look at the Bosch Axxis WAS24460US. It delivers full-size washer performance in a compact washer, and is incredibly inexpensive to run. As for a dryer, consider the Bosch Axxis WTV76100US stackable dryer. It fits well into small spaces, as long as they have access to a 220v outlet and a vent. It's also energy efficient.
Are there any other experienced renters out there with advice on replacing or adding large appliances? Share your tips in the comments section below!
Photo: Wonderlane, Flickr [CC-BY-3.0]