Refrigerators
The European Dream Is an American Kitchen
Un frigorifero Americano, per favore.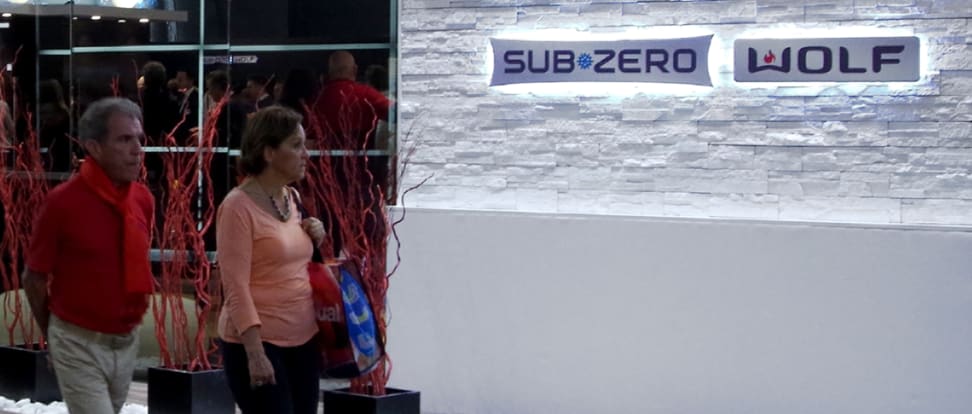 Credit:
Look at any upscale American design magazine and you'll see sleek kitchens with flush-mounted, European appliances from brands like Gaggenau and Miele. They appeal to American customers looking for a touch of luxury and exclusivity.
But as it turns out, that coin has two sides. There's a new trend of status-conscious Europeans who want American appliances in their kitchens.
At EuroCucina at Milan's Design Week, several manufacturers showed off 36-inch wide side-by-side refrigerators known as "frigorifero Americano." They wouldn't stand out at any Lowe's or Home Depot, but they're significantly larger than the traditional, 24-inch models popular in Europe's crowded kitchens.
"This is a very interesting trend in Europe," said Gianluca Vigato, a senior brand manager at Whirlpool Europe. "They really come with this idea that the American fridge is the top of the range of what they can get in their house."
It's easy to see why. European kitchens tend to be smaller than their American counterparts, with compact appliances to match. A so-called "American" fridge or 30-inch wall oven not only gives you more space, but it shows you can afford a large kitchen.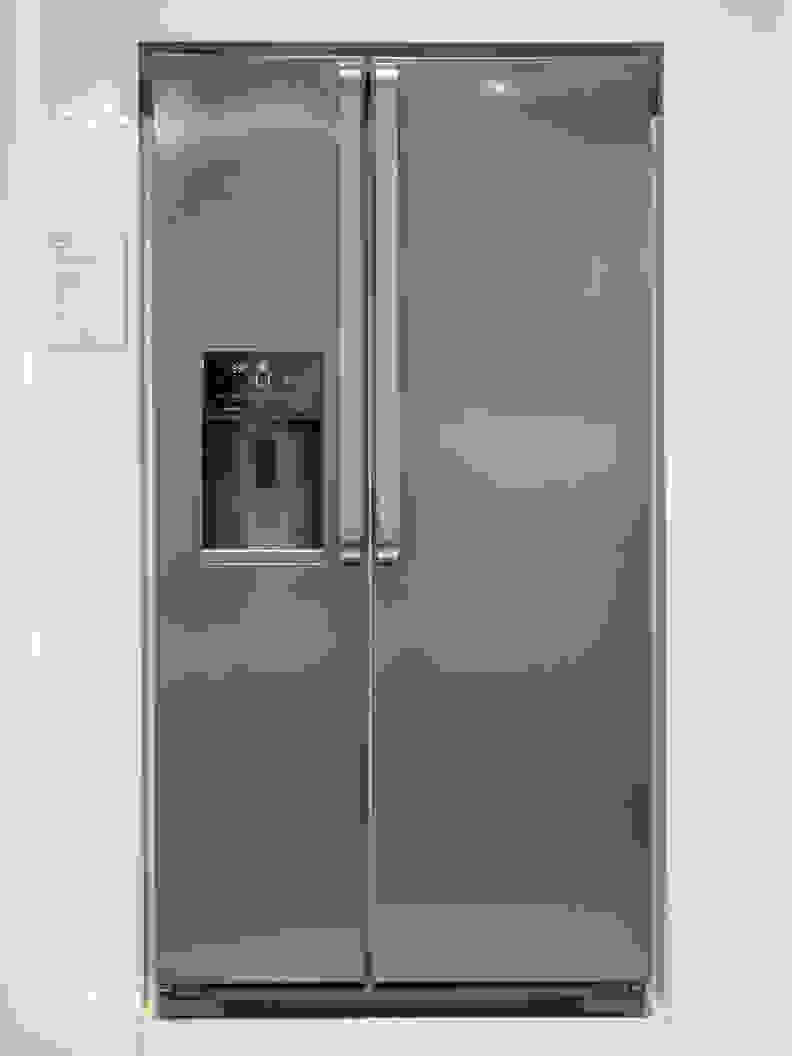 Large, American appliances are also evidence that you've got disposable income. For instance, American-style fridges tend to sell for upwards of $2,000, while traditional European models retail for half that amount.
Whirlpool, an American appliance manufacturer with significant operations in Europe, even makes a side-by-side refrigerator with through-the-door ice and water dispensers—a real rarity on this side of the Atlantic.
The same appeal is true for ranges and ovens. American manufacturer Wolf brought its massive, pro-style ranges to Design Week for the first time ever this year, and its booth was packed. For its part, KitchenAid reinforced its American heritage across its major appliance lineup with new design cues inspired by the company's classic stand mixer.
American-style appliances don't even have to come from U.S.-based manufacturers. For instance, Germany's Miele showed off 30-inch wall ovens, and Italy's Candy brought a four-door fridge. In the US, we'd call it a French door. But in Milan, it's an Americano.