Refrigerators
The Juice Cube Puts Food Processing in a Box
Juice... cubed?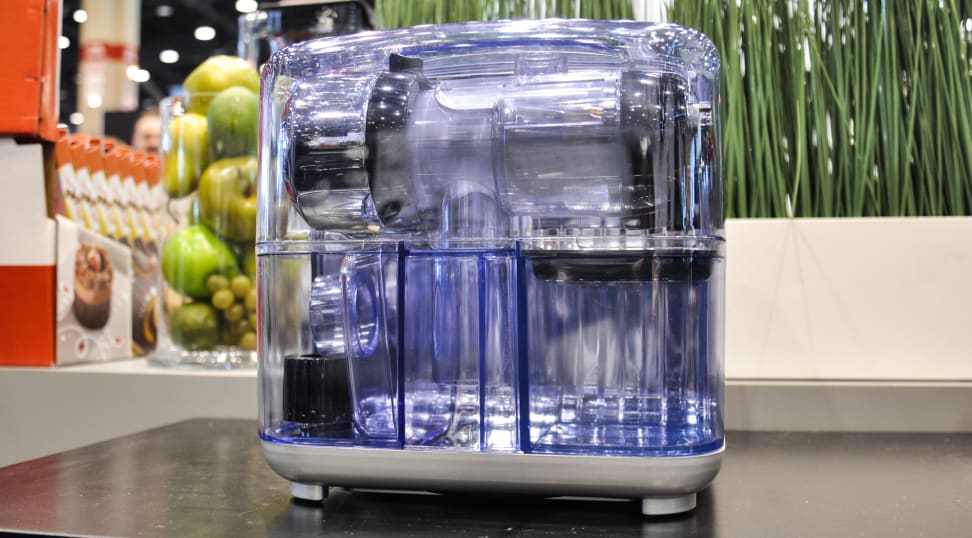 Credit: Reviewed.com / Dave Swanson
One of the reasons I've held off on buying a quality juice extractor is that so many of the machines look like they belong in a workshop, not a kitchen.
So, the stylish Omega Juice Cube holds immediate appeal for finding a way to store all its various components in a tidy box, a cube that won't look hideously out of place in today's kitchens.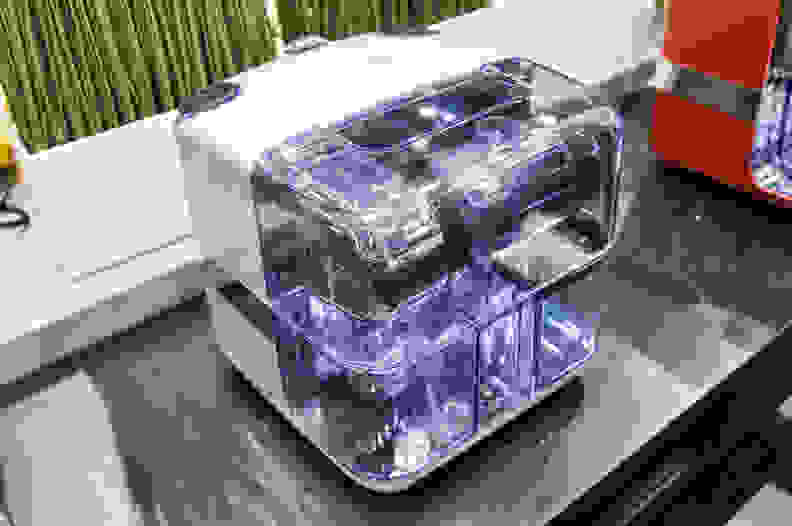 The masticating juicer extracts liquids from virtually anything and operates at relatively low speed—80 RPM in this case. For those who wish to keep juices (or other products) on hand for a few days, this is key. By grinding more slowly, heat build-up and oxidation are minimized, extending the shelf life of whatever you've juiced. The Omega Juice Cube also uses a single gear, meaning it doesn't build up heat while rubbing against a second gear.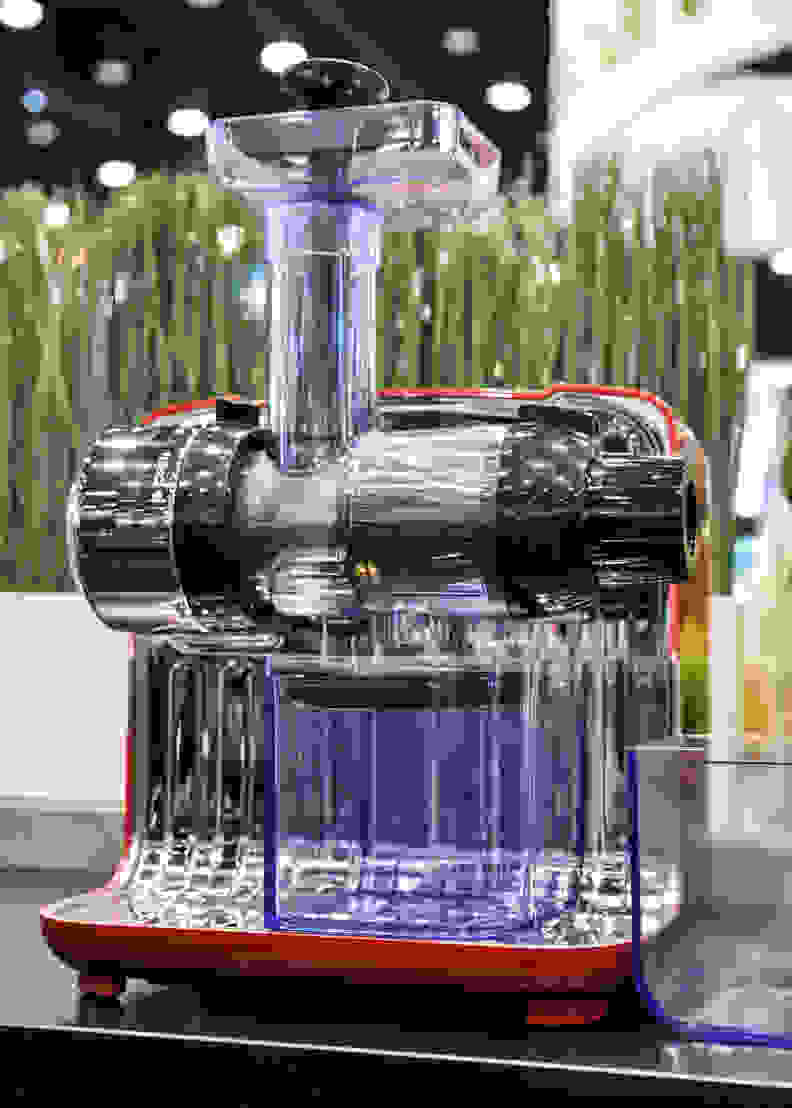 The auger system forces produce through a chamber, allowing us to extract liquids from tougher veggies, like leafy greens and wheatgrass. But you're not limited to juices: The juicer can also be used to produce nut butters, nut milks, baby food, and sorbet. Even pasta dough can be processed.
While you still need to avoid tossing pits into the juicer, most seeds are no problem for the tough, 2-HP motor. The juicer has five adjustable settings to maximize output.
But the Juice Cube really earns its keep when it comes to storage. The various parts have been designed to tuck neatly together to form the cube. Even the plunger and brush slide into compartments in the back. Once you get used to using the Juice Cube, as you reassemble the pieces to put it away, you'll be able to easily spot if a component is missing.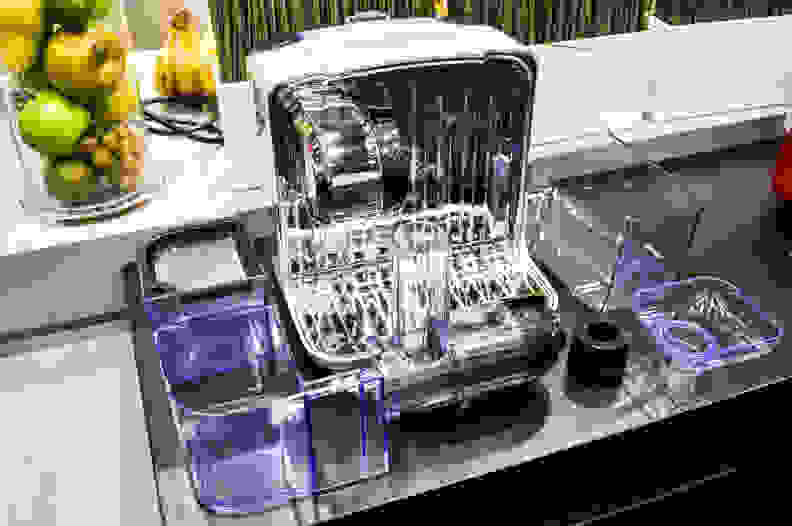 The components are BPS-free. I also like that the on/off button at the top of the machine is encased in clear rubber—easier cleanup for those of us plunging into heavy-duty food processing.
The entire cube weighs in at 15 pounds and takes up 10.5" by 10.5" of counter space (the cube is 11.25" high). It also comes with a 15-year warranty.
The Omega Juice Cube is expected in stores for October 2015, and will retail for $349—no small investment for a food processor, but fitting for such a powerful, high-end appliance.
Related Video