Refrigerators
16 brilliant recipes you can make with an ice cube tray
These hacks are genius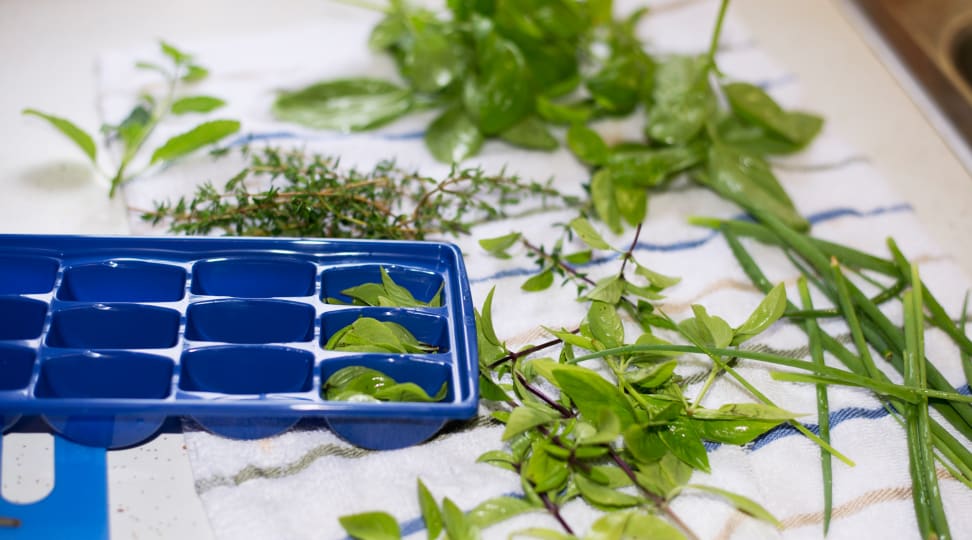 Credit: oceanbounddb / Getty Images
Ah, the ice cube tray. They're flexible, inexpensive, and capable of turning a subpar drink into a subpar drink with ice in it. For me, they're the unsung heroes of the kitchen. But did you know there are some ice cube tray recipes that don't involve any ice at all? How cool (pun intended) is that!? Well, I spent hours browsing Instagram for ice cube tray hacks and I was not disappointed. From preserving your herbs in oil to making your own frozen yogurt, this list really has it all.
1. Preserve your herbs in oil
2. Not a fan of watered-down coffee? Add a few coffee ice cubes
There's nothing more refreshing than a potent iced coffee.
3. Never waste a jar of tomato sauce again
Spoon the tomato sauce into the tray and freeze overnight.
4. Make your own frozen yogurt
All you have to do is fill the tray with your favorite yogurt and stick it in the freezer.
5. These frozen fruit cubes look delicious
This is the perfect summer treat.
6. Not sure what to do with that chicken broth? Freeze it!
Mmm, chicken broth. Give me some of that salty goodness right NOW.
7. Save some money by freezing your baby food
This person deserves a god damn medal.
8. Have some leftover wine? Freeze it!
Throw a couple of wine cubes into a pitcher of sangria. Go wild, but not too wild.
9. These milk and cookie ice cubes are life changing
Crush up your favorite cookie, add regular milk (or almond milk), and freeze overnight. Delicious!
10. Like sushi? Try using the tray as a sushi mold
Rolling your own sushi isn't easy.
11. Make instant chocolate-covered strawberries
They're super easy to make.
12. These Kool Aid cubes are a great way to beat the summer heat
Pour the powder into the tray, add water, and freeze overnight.
13. Embrace your inner child and make hot chocolate on a stick
You're never too old for hot chocolate. Ignore the naysayers!
14. These edible flower cubes are a work of art
Make sure you use the cubes within two weeks.
15. Picky toddler? No problem! Try serving them their dinner in an ice cube tray
Don't be afraid to shake things up.
16. These refreshing watermelon pops have me drooling
Watermelon is a healthy snack, right?
Related Video