Refrigerators
To Lure Wealthy Buyers, GE Reinvents the Fridge Light
A new fridge, French door oven, and dishwasher round out the updated, upscale GE Monogram line.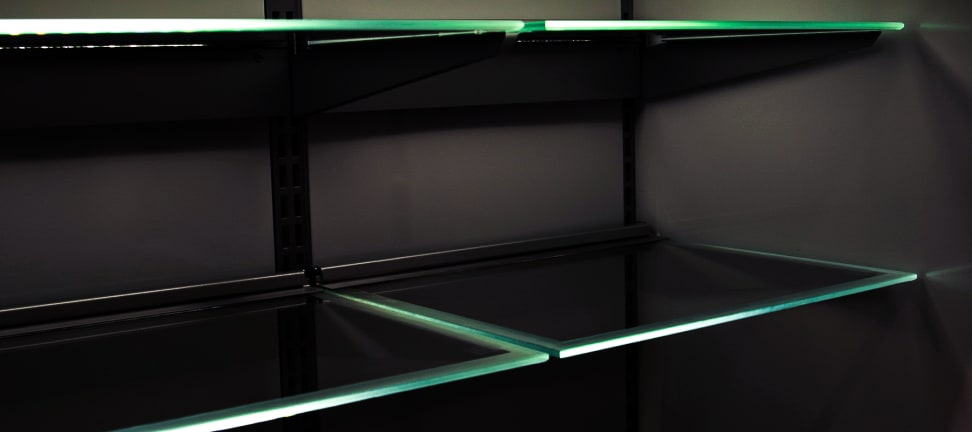 Credit:
GE's high-end Monogram brand just unveiled a host of new appliances, including a prototype refrigerator that integrates lighting inside sleek metal and glass shelves. They're part of a major push to attract affluent consumers, who are spending again like it's 2007.
The new refrigerator concept debuted at Dwell on Design in L.A.—alongside a host of other new appliances, including the world's first self-cleaning French door wall oven and a luxurious dishwasher.
In addition to the LED lights that run alongside the fridge's interior, the concept adds dramatic LED lighting inside the frames of each interior shelf. It makes foods easier to see, and adds a touch of elegance to midnight snacking.
At the show, GE Monogram manager Michael Mahan told us that even though the fridge was just a prototype, we might see the lighting technology in new Monogram products as soon as 2015.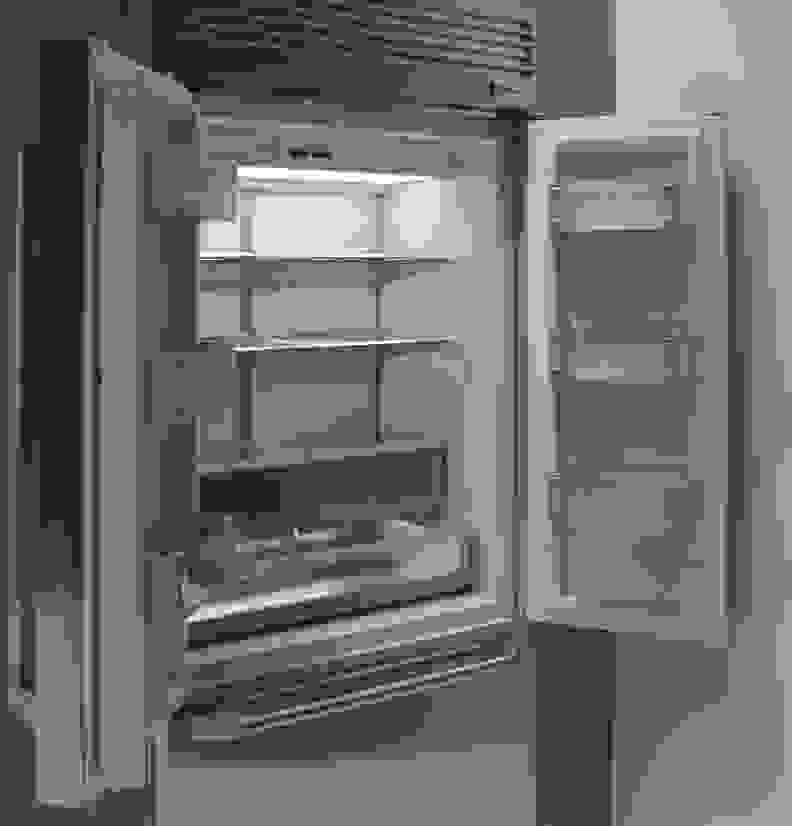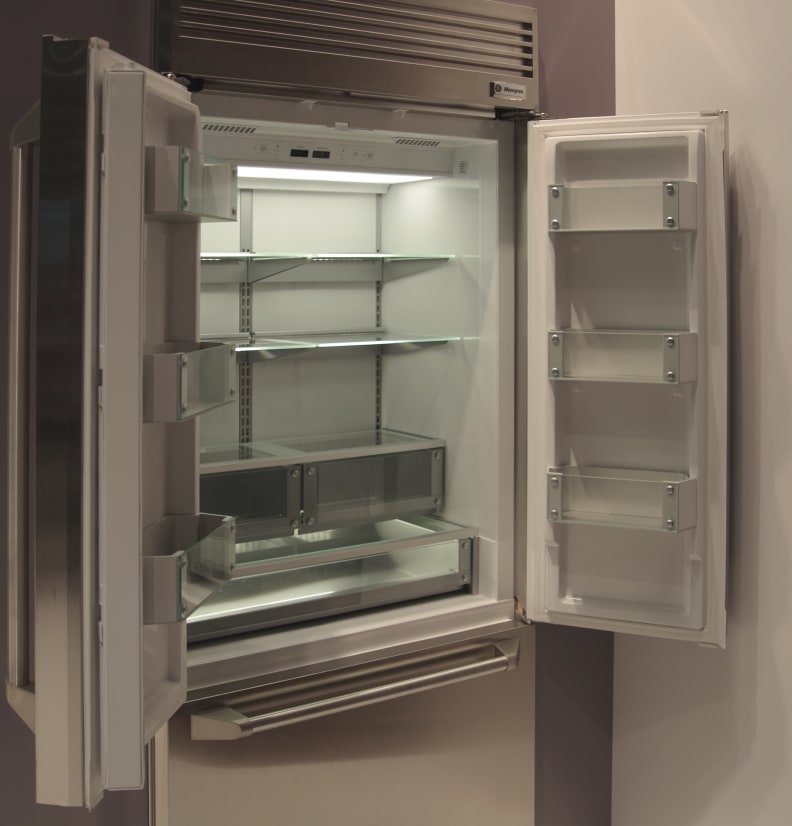 Details like shelf lighting—or the Monogram dishwasher's custom soundtrack—are exactly what high-end customers are looking for, and GE says they're buying in greater numbers than ever since the recession.
"The industry is back," Mahan said. That's why GE made a $50 million investment in new products across its luxury Monogram lineup.
Already on sale is a new built-in French door fridge that replaces plastic parts with metal and steel. The crisper drawer weighs more than 30 pounds, and the door bins are each made of a solid piece of extruded aluminum. It has soft-close doors and, in our estimation, felt just as classy as the fridge's flush-mounted exterior looked.
According to Mahan, that's what customers who are spending upwards of $9,000 on a refrigerator expect. "They don't want to open it up and have it feel like every other fridge out there," he said. "Customers who are spending this kind of money are really focused on materials."