Refrigerators
LG Debuting All-New Refrigerators at CES 2014
CES isn't just about TVs and laptops, as home appliances are gaining ground.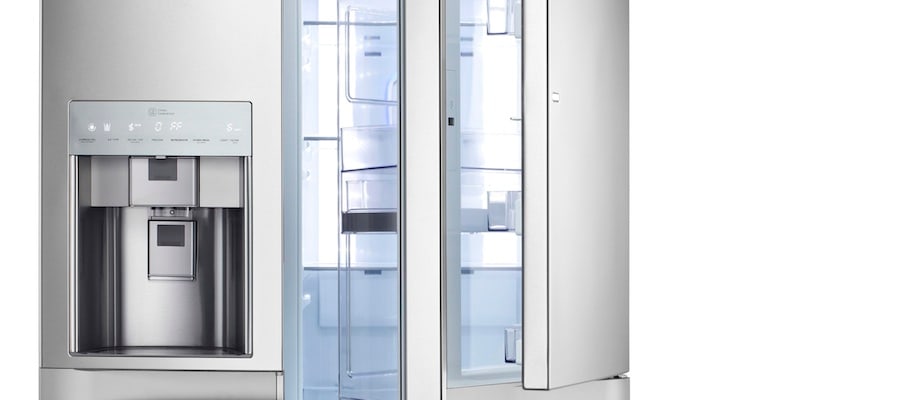 Credit:
Amidst the giant UHD TVs, ultrabooks, and dishwashers you can text on display at LG's CES booth will be a lineup of new door-in-door refrigerators.
The Korean electronics and appliance manufacturer is bringing one four-door French door fridge (the 30 cu. ft. LMX30995), two traditional French-door fridges (the 32 cu. ft. LFX32945 and 29 cu. ft. LFX29945) and a side-by-side (the 22 cu. ft. LSC22991).
All four fridges feature LG's door-in-door technology, which debuted at CES last year. It turns the front of one fridge door into a smaller door that reveals a set of shelves when opened. That means you don't have to open the whole fridge to get at canned drinks or frequently-used condiments.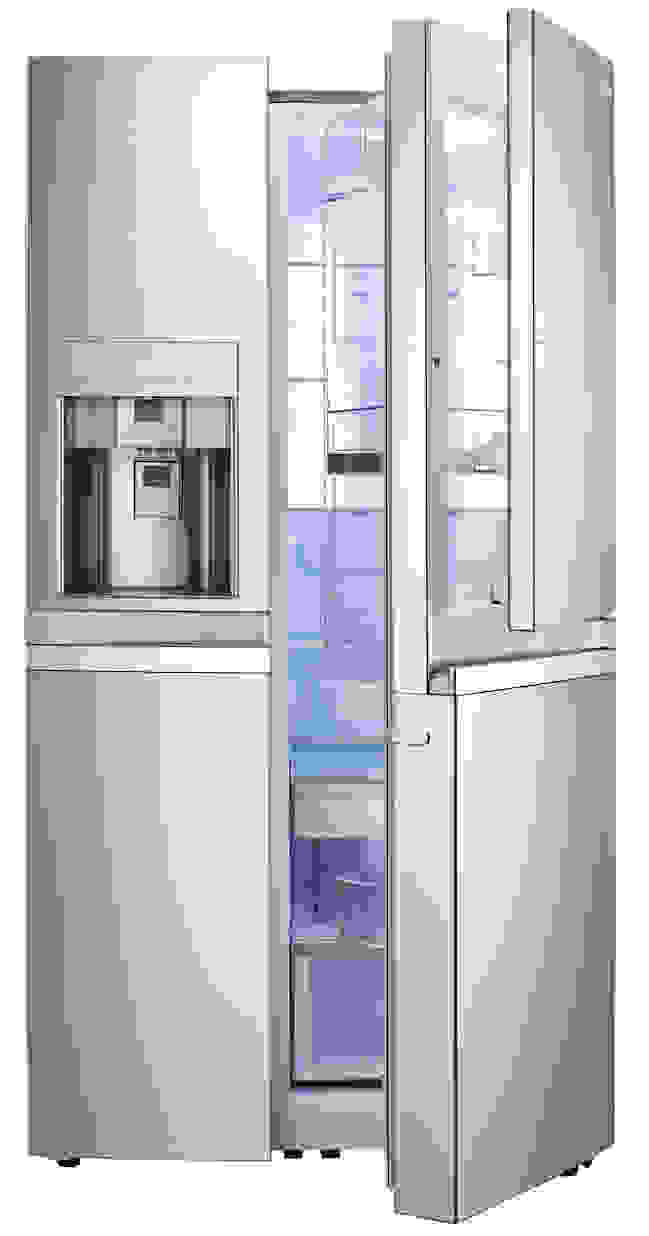 For the first time ever, LG is bringing door-in-door technology to a side-by-side fridge, the LSC22991. Samsung showed off a similar door-in-door side-by-side—the Food ShowCase at IFA in Berlin back in September, but so far it looks like LG will be first to market in the US with the innovative double-door design.
Also unique is the LFX29945, which features a second icemaker. It's a great fit if you frequently entertain or really like cold lemonade.
Otherwise, all the LG fridges on display at CES will feature the company's trademark on-the-door ice maker, Smart Diagnosis remote diagnostic service, and a Smart Pull handle that swings towards the user for better leverage and an easier open.
Be sure to check out Reviewed.com for the latest CES news and updates, including the official Editors' Choice awards of CES.