Refrigerators
LG's Newest Fridge Doubles Down on Door-in-Door Design
It's a refrigerator in a refrigerator, behind glass and under glass.

Credit:
What's a company to do when customers fall in love with a new feature? Double down on it, of course.
LG's door-in-door fridges, which place a hidden compartment behind the door for easy access to condiments and drinks, have been popular with consumers. So popular, in fact, that LG decided to add yet another hidden door to its latest fridge, the glass-front LPXS34886C. It's that kind of thinking that gave us the Olsen Twins, Kit Kat bars, and New York, New York.
The 34-cubic-foot fridge, which is debuting at CES in January, is set to go on sale in the U.S. in 2015. In addition to two door-in-door compartments, it features a unique design that might make high-end shoppers think twice about stainless steel.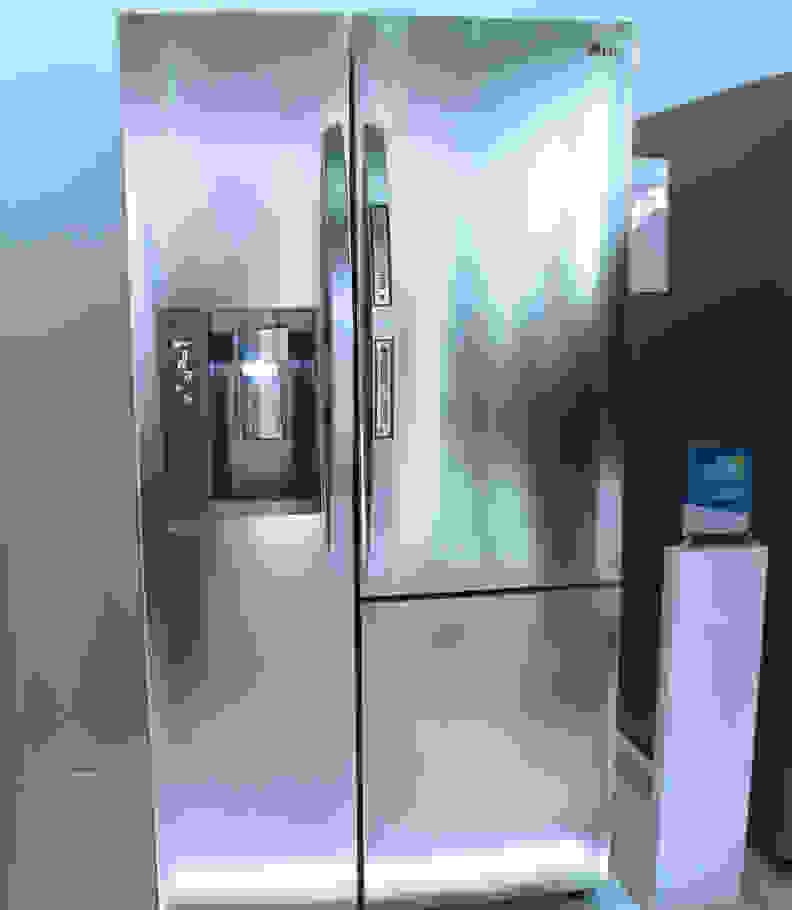 Called Contour Glass, the finish adds a layer of tempered glass over a layer of curved glass with a black patterned finish.
LG says the new finish makes it easier to remove fingerprints. We think it looks a lot like the high-end fridges that have been popular in Europe and Asia for years, and we're interested to see how American consumers take to it.
Be sure to stick with Reviewed.com for more home appliance debuts from LG and other manufacturers at CES. We'll have coverage of news, new products, and our Editors Choice winners.