Refrigerators
Meet the fridge that can make a grocery list for you
The Samsung Family Hub 2.0 gets new tech—but still no Alexa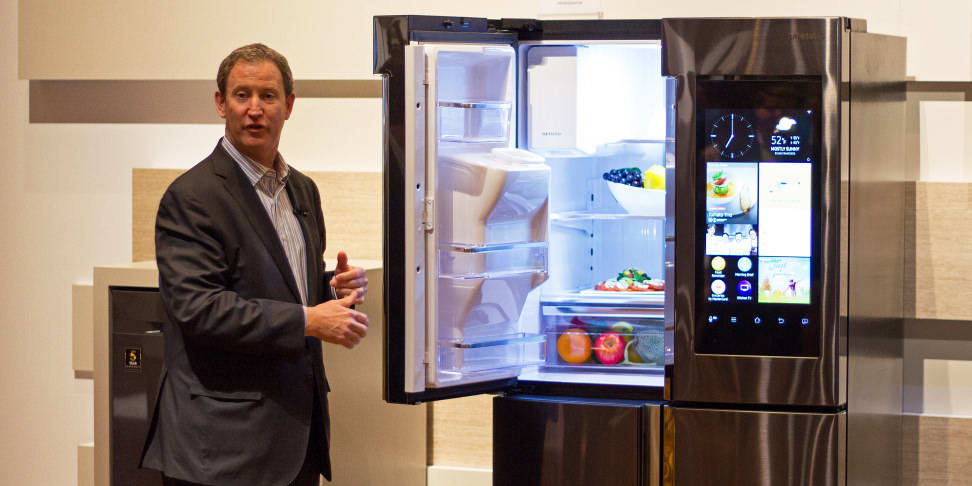 Credit: Reviewed.com / Daniel Wroclawski
Samsung is introducing a bunch of refrigerators with giant touchscreens and food-recognition technology at the massive CES tech show in Las Vegas.
In addition to messaging and recipe apps, the fridges will be able to recognize what kind of food you've stored inside—and order more through the Groceries by MasterCard app.
We know what you're thinking: Doesn't Samsung already sell a smart fridge with a touchscreen? Well, it's not déjà vu. The Family Hub debuted in 2016, followed by the commercials with Kristen Bell and Dax Shepard—and a few less-than-positive reviews.
The original Family Hub—shown above being introduced at CES 2016 by Samsung's John Herrington—was a great concept, but in practice it was hamstrung by apps that had trouble communicating with each other.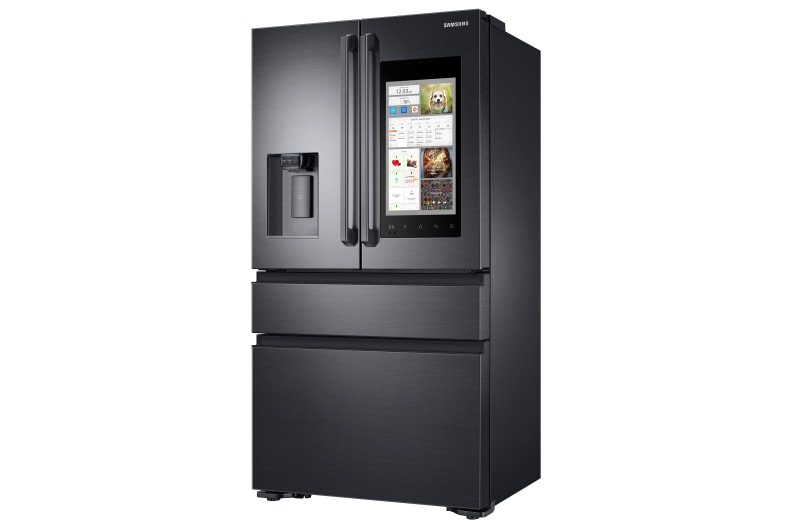 Family Hub 2.0 promises a more responsive user experience and better integration, plus voice recognition, and a boatload of new apps. Now, a total of 10 refrigerators get the 21.5-inch Family Hub touchscreen, including some traditional French door models.
It looks like Samsung has stuck with proprietary software once again
The new fridges will let individual users set their own avatars for leaving virtual "notes" on the fridge—whether through the touchscreen or a smartphone app.
One thing that hasn't changed: It looks like Samsung has stuck with proprietary software once again—likely based on the open source Tizen operating system.
In practice, that means customers get Samsung's own voice recognition setup instead of the more popular Amazon Alexa, and developers end up having to make software that's individualized for a fridge. In an era when more large appliances are playing nice with all smart home standards—GE's Alexa integration comes to mind—Samsung's "walled garden" approach stands out, and not in a good way.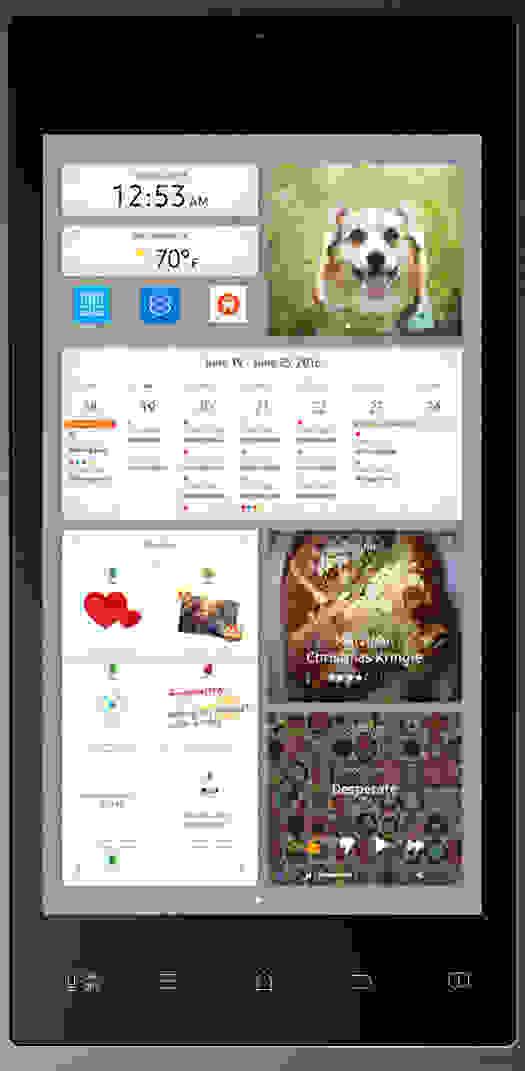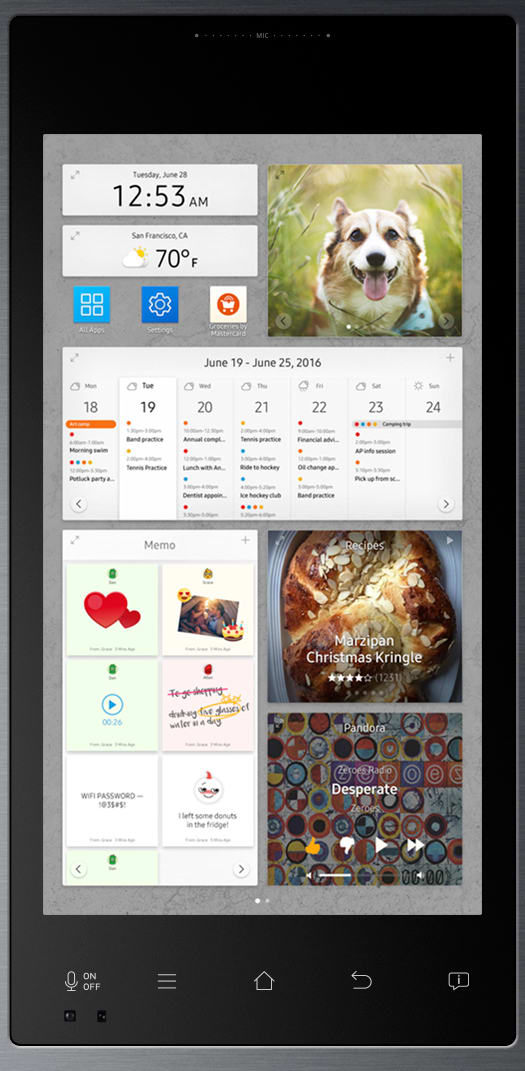 At least the new software will work with new apps, including partnerships with Grubhub, Nomiku, Glympse, Ring, Spotify, and iHeartRadio.
We also don't know whether folks who plunked down upwards of $3,500 (we really hope nobody paid the full $6,000 MSRP) for a first-generation Family Hub will be able to upgrade.
In addition to the fridge, Samsung will have a whole lineup of smart appliances at CES, including new built-in models that debuted in October.
Reviewed.com will be at CES all week, so expect a full review of the Family Hub 2.0 as soon as we can spend some more time with one.