Refrigerators
Starbucks Milks Smart Tech to Keep Drinks Fresh
Is your Starbucks latte sour? Don't blame the barista—blame the internet.

Credit:
Starbucks is taking steps to connect its brewing equipment and refrigeration systems to the cloud, Bloomberg reports. The coffee giant has long had a reputation for embracing technological innovation: Aside from offering free WiFi to customers, the company has recently implemented electronic payment systems such as Square and Apple Passbook.
Although the chain is best known for its brewed coffee, thanks to rising demand for espresso-based beverages in the U.S., Starbucks stores go through a massive amount of milk. In order to ensure hygiene standards are rigorously maintained, the company hopes to install "smart" fridges that will alert baristas when milk and other time-sensitive ingredients have taken a turn for the worse. Whether this system will make use of product barcodes or some other, as-yet-unannounced tracking protocol is unclear.
Currently, Starbucks employs a simple yet effective "first in, first out" process to prevent milk spoilage. Bringing cloud-based fridges into stores will have at least two positive side-effects: removing human error from the equation... and providing baristas with plausible deniability when dealing with annoyed customers.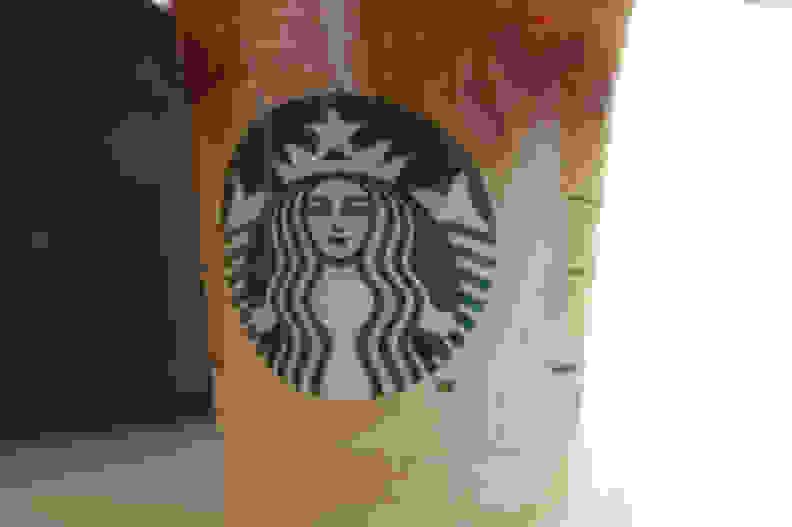 The company also hopes to connect its Clover coffee makers to the cloud. Doing so would allow stores to track customer preferences and provide baristas with real-time machine performance data. While it's unclear if this technology will make an appearance at your local coffee shop any time soon, hopefully Starbucks joining the internet of things should benefit consumers in the long run.