Refrigerators
The most absurd beer fridge is 20% off
Taste the freedom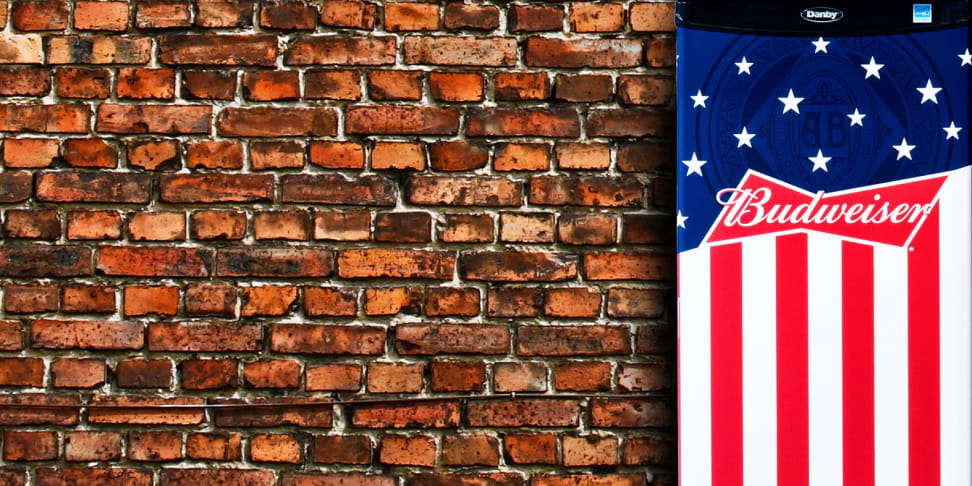 Credit: Reviewed.com / Jackson Ruckar
Ah yes, the Danby Stars & Stripes beer fridge, tastefully co-branded with both Budweiser and America itself.
Grilling season's coming right up, which means backyard beer-drinking season is coming up, which means beer fridge season is coming up. And if you're looking for a real conversation-starter, this Danby offers more than a chip-resistant and exceptionally patriotic finish, it also holds a whopping 85 cans in its 3.3-cu.-ft. interior.
How do we know? Well we really do test these things. In fact, during last year's Best Beer Fridges round-up, the crowd-favorite Danby actually earned solid marks for temperature consistency. Because freedom, like revenge, is best served at precisely 37°F.