Refrigerators
This Fridge Adds Colorful, Retro Style to Tiny Kitchens
Shopping for a Smeg retro fridge? Check out this Big Chill.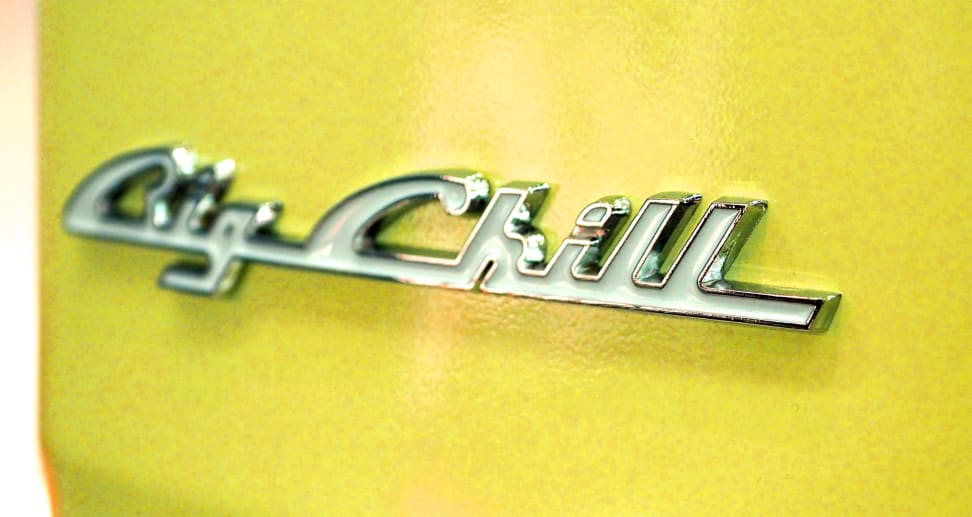 Credit: Reviewed.com / Keith Barry
If you like the look of a retro, compact refrigerator, but don't want to shell out close to $3,000 for a full-size Smeg FAB32, Denver-based Big Chill has a new option for you.
The Big Chill 24-inch refrigerator (MSRP $1,999) has the same look as a classic refrigerator—or any number of modern imitators—but it has some advantages over the competition. It's a compact, 24-inch model, with a rather surprising 10 cu. ft. of storage space between the fresh food section and a top-mounted freezer.
×
Big Chill 24-inch Fridge
Like all Big Chill retro fridges, the exterior is made of stamped metal and the accents are real chrome. You can choose from seven different colors, all of which are applied as a powder coat. (Later this year, Big Chill will unveil a new turquoise color.)
Under that attractive skin, it's identical to a similar model from Whirlpool that we tested in our labs and absolutely loved. Despite the Big Chill's unique look, the Whirlpool mechanicals mean you shouldn't have any issues with service or parts availability.
Related Video