Refrigerators
Vapshot Makes It Easier Than Ever to Inhale Your Alcohol
Can vaporizing provide a smoother, mellower buzz? Vapshot thinks so.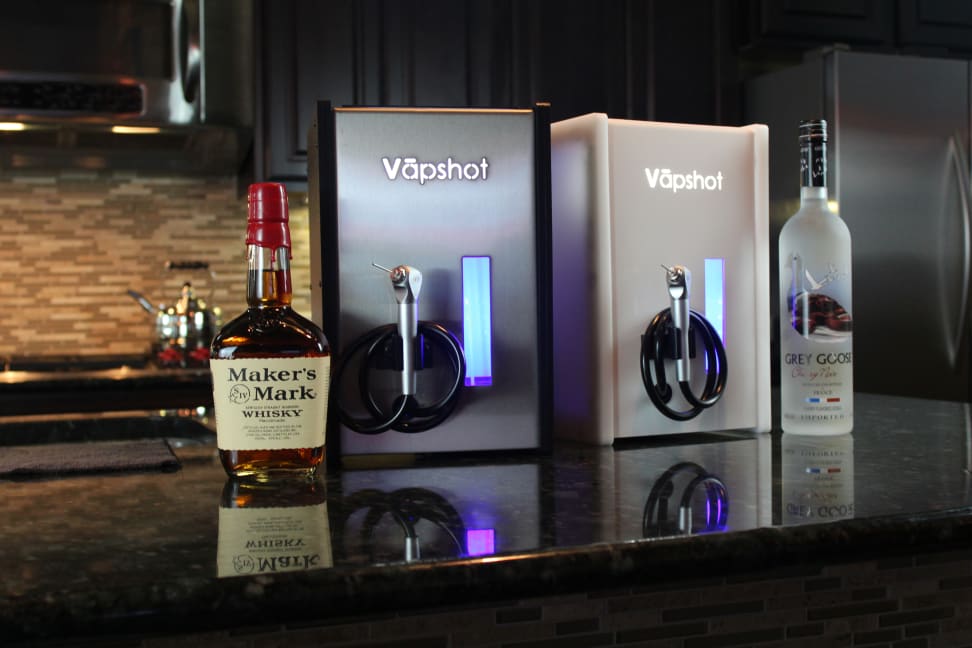 Credit:
Alcohol has been a staple of human life for millenia. In fact, some argue that it's the basis of modern civilization. But in the future, we all may be inhaling alcohol instead of drinking it.
We've already tried the Vaportini, a gadget that uses a simple candle and glass chamber to vaporize booze, but Vapshot has taken the concept to a new level.
Digital Trends reports that the company has already been selling a commercial version of their product to bars and clubs for a few years. This industrial vaporizer has the ability to dispense up to 720 shots per hour. Now the company is offering the Vapshot Mini, a small alcohol vaporizer for your home that's about the size of a large coffee maker.
According to Vapshot, all you have to do is add your favorite kind of alcohol to the machine, then use an attached injector to fill a one-liter Vapshot bottle. When you're ready to imbibe, all you have to do is pop the top on the bottle and inhale your alcohol through a straw. You can check out the whole process in the company's overly-energetic video, below:
One of the biggest "advantages" to inhaling alcohol is that the vapor almost immediately hits your bloodstream, allowing you to get to your happy place much faster. The obvious concern, though, is safety.
You can add a shot of liquor or a mixed drink to your Vapshot bottle, giving you the best of both molecular states.
As we've previously reported, inhaled alcohol bypasses your liver and digestive system, potentially making it much easier to overdose. On top of that, a Forbes report suggests that inhaling alcohol could increase the possibility of alcohol addiction.
Still, Vapshot claims its product is safe. The company conducted research and found that if you consume the contents of one Vapshot bottle every ten minutes, you'll be well under the safe alcohol inhalation limit set by the Occupational Safety and Health Administration.
The company's CEO, Victor Wong, also claims that 30 minutes after imbibing just one Vapshot, your blood alcohol level should have nearly returned to zero. Unfortunately, we cannot independently verify these claims.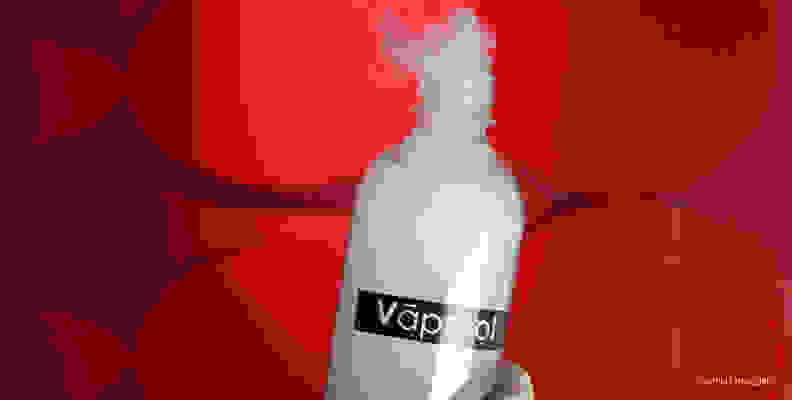 The Vapshot does make for some interesting beverage possibilities. The company says you can add a shot of liquor or a mixed drink to your Vapshot bottle, allowing you to get the best of both molecular states.
The Vapshot Mini comes in two models: white for $699, and stainless steel for $899. Each unit comes with two Vapshot bottles and additional bottles cost $9 each. You'll probably want to buy extras, as the machine only works with Vapshot's patented bottle design—something Wong says is intended to prevent you from overindulging in the vapor.
Via: Digital Trends
Source: Vapshot