Refrigerators
Wake Up and Smell the Fridge That Brews Coffee
GE's latest fridge hides a coffee maker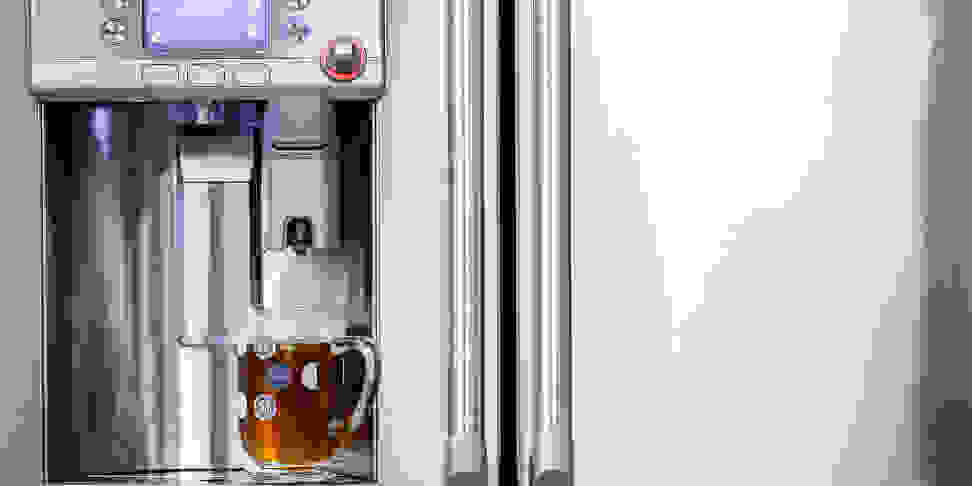 Credit:
GE is introducing a refrigerator with a built-in coffee maker that promises to make brewing a cup of joe as easy as filling a glass with ice.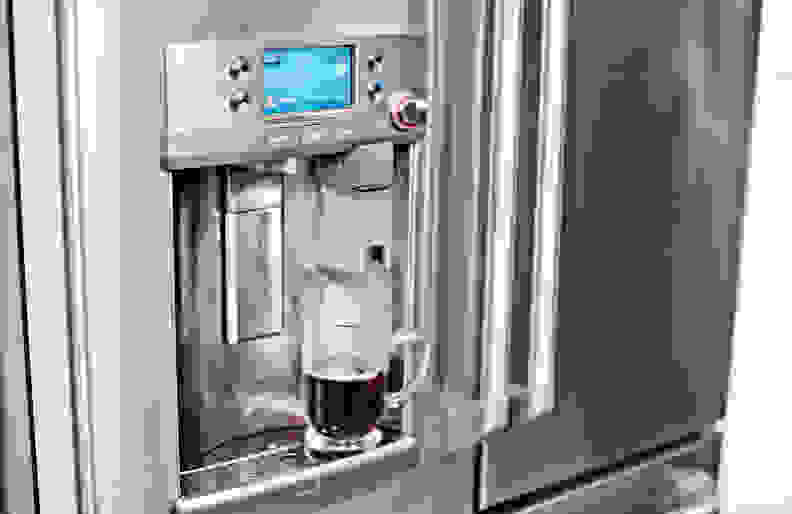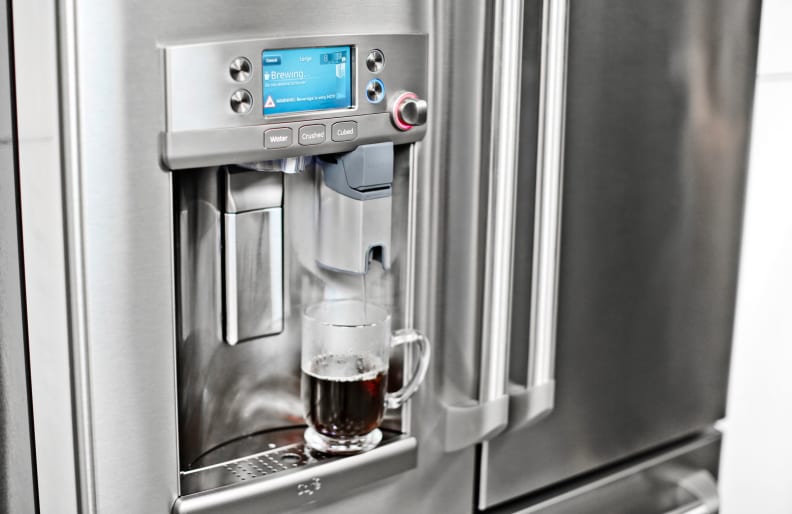 The new French door refrigerator is based on the GE Café hot water fridge, which won Editors' Choice awards from Reviewed.com two years in a row. Instead of just dispensing hot water, however, it has a new brewer module that can take a K-Cup compatible single-serve coffee pod.
Just attach the brewer module to the hot water dispenser, put in a K-Cup, and select which size cup you want. When it's set to make coffee, the fridge's hot water dispenser is customized to heat to the proper temperature and change its flow rate for brewing coffee.
Because it takes K-Cups, the fridge will be able to brew anything that comes in that format—whether it's tea, hot chocolate, or coffee.
The fridge comes with an app that allows you to automatically preheat water at any time of day.
There's also a connectivity aspect as well. Since the brewer takes three or four minutes to heat up enough water to make that first cup, the fridge comes with an app that allows you to automatically preheat water at any time of day. That means your first cup of coffee will be ready when you are.
According to GE, the product came from a customer's suggestion, and was rapidly prototyped on 3D printers at GE's Appliance Park factory—where its French door refrigerators are manufactured.
Though we've never seen anything like it in the U.S. before, it's not the first appliance to offer caffeination along with refrigeration. Back in 2007, Whirlpool sold a combination refrigerator and espresso maker in Europe.
The new GE refrigerator with coffee brewer will be available in the fall of this year. It will cost just slightly more than the existing GE Café refrigerator it's based on.
Up next
Get Reviewed email alerts.
Sign up for our newsletter to get real advice from real experts.