Refrigerators
We Spotted Kenmore's New Camo Freezer
With a Mossy Oak exterior, this freezer hides in plain sight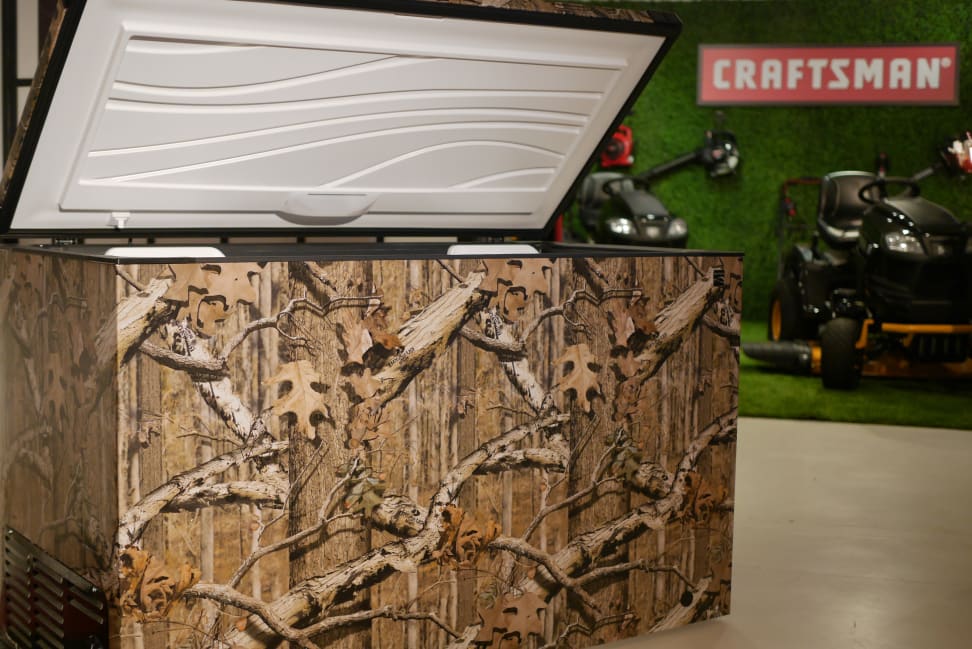 Credit: Reviewed.com / David Kender
Kenmore's newest freezers are aimed straight at hunters, with unique exteriors that feature camouflage patterns.
The new, outdoorsy look is available on an 18 cu. ft. chest freezer (model number 12810) and a 20 cu. ft. frost-free upright freezer (model number 22040).
According to Kenmore, the design came about after numerous customer requests. Instead of taking a shot in the dark at a generic camo look, Kenmore chose Mossy Oak's well-known Break-Up Infinity pattern for added authenticity.
The new freezers will be on sale later this year. Both have an MSRP of $899.
Related Video