It's no secret that I'm a huge fan of the Harry Potter franchise. The boy wizard with the lightning-shaped scar on his forehead taught me about grief and the true meaning of friendship. In fact, my admiration of J.K. Rowling's extraordinary world goes real deep.
I once dressed up as Luna Lovegood, the offbeat Ravenclaw student, at a comic book convention. Between the enormous mascot hat on my head and my own copy of the Quibbler, Xenophilius Lovegood's fictional magazine, I was easy to spot in a crowd. If that's not dedication, I don't know what is.
As a Harry Potter superfan, I like to embellish my home with magical home decorations. Whether it's a framed picture of the snow covered Hogsmead Village or a Severus Snape pillow I can hug close at night, I'm all over it. If you're looking to add a touch of magic to your home, you're in the right place. These whimsical home decorations will make you feel like you're a student at Hogwarts.
1. Trick your muggle friends with this teacup.
There's nothing special about this teacup at first glance. However, when you guzzle down the last of your tea, you'll see a sinister looking design at the bottom of the cup. Beware! Beware of the Grim!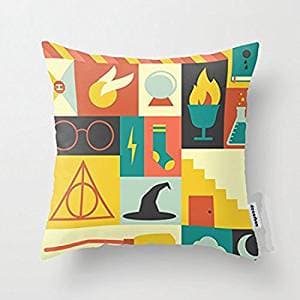 This pillow cover adds a lot of color to a drab room. The designs are simple and elegant too.
Calling all college students! This inexpensive decal really personalizes your laptop.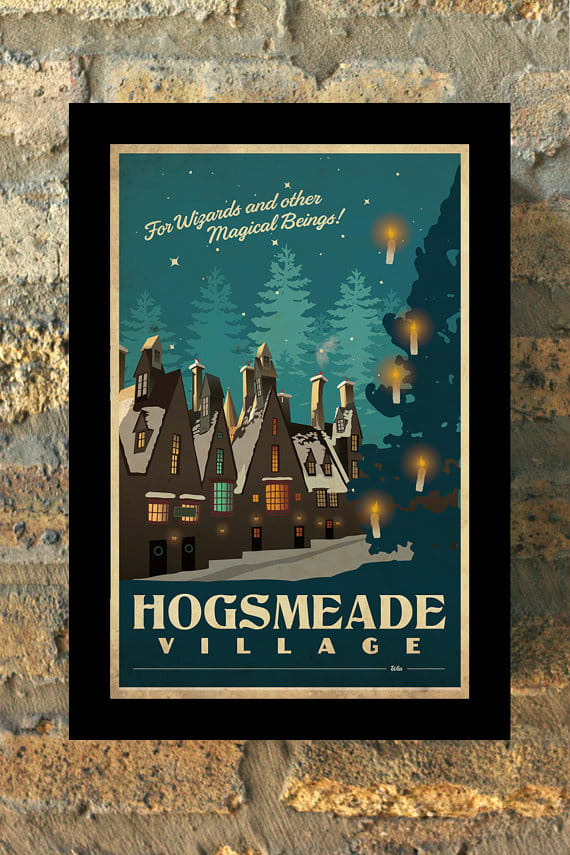 Are your walls looking a little naked these days? This gorgeous print will definitely spice things up.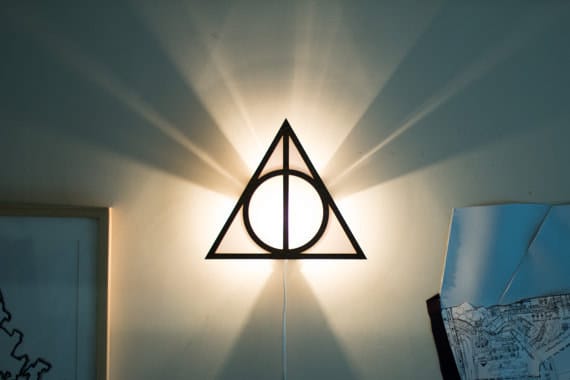 This lamp really sets the mood for hair-raising ghost stories. Gather round and listen closely to the tale of three brothers...
6. This cutting board is the thing that's missing from your life.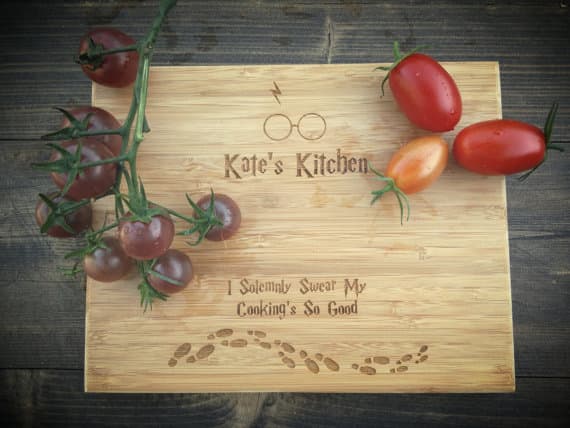 This bamboo cutting board would make a great gift on a wedding registry. You can even personalize it with the couple's names.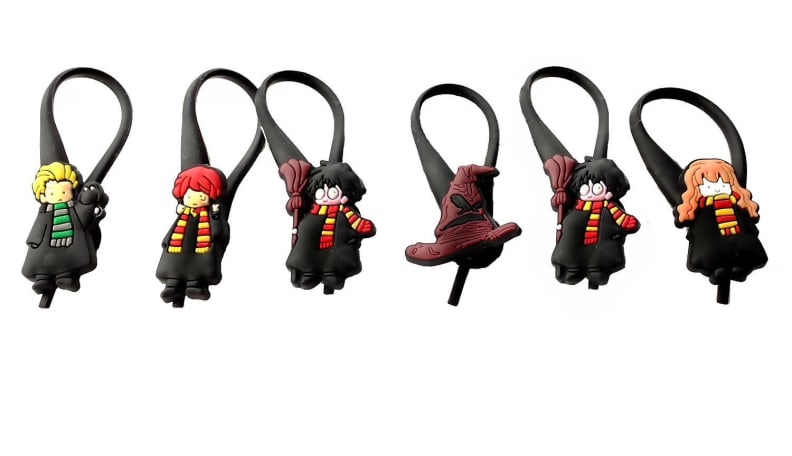 You can secure your favorite Harry Potter character to your wine glass with these adorable markers. There's even a sorting hat marker! Sorry, I'm unable to contain my glee.
8. These wooden coasters are simple and classy.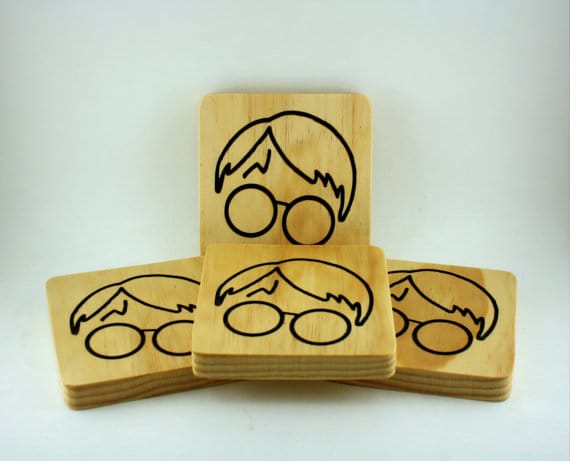 You can never have enough nerdy coasters.
9. This quirky embroidery hoop is a unique gift for the budding seamstress in your family.
This embroidery hoop is anything but old-fashioned.
10. This wine glass is just plain hilarious.
Even wizards like to get their drink on.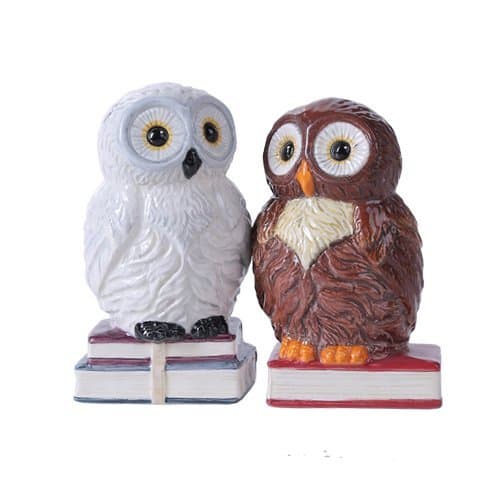 These owls are a real hoot. Let's just hope they're not as destructive as Errol, the Weasley's post owl.
12. Fill your house with the aromas of the four common rooms with these scented candles.
I'm partial to the Ravenclaw candle. Blueberry cobbler? Sign me up.
13. This cute sign makes a great addition to your kitchen.
Have you ever had butterbeer? It's absolutely divine. Here's a great recipe that's easy to follow.
14. This paper flower bouquet deserves a spot on your coffee table.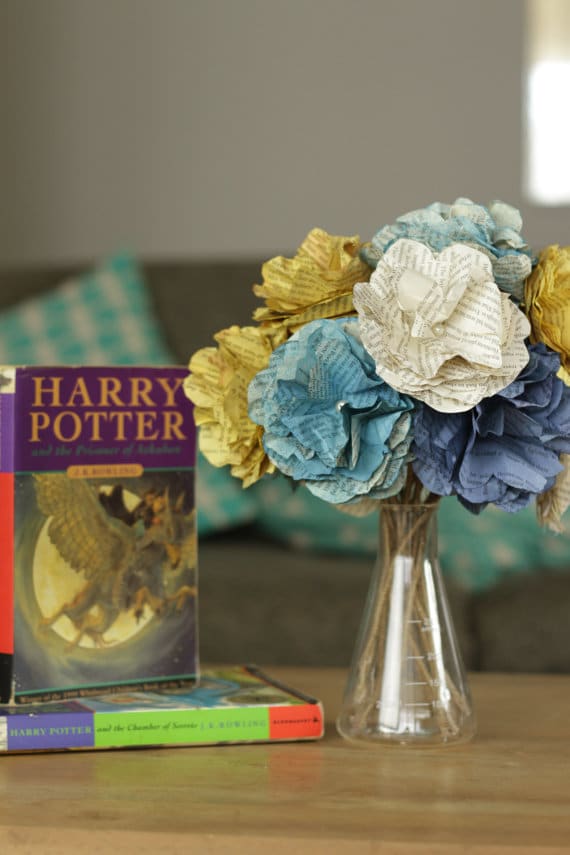 I'm all about repurposing secondhand books, especially if they're transformed into different works of art.
15. This light switch cover will definitely make you smile.
Most light switch covers are boring, so why not mix it up?