Reviewed
CES Asia is small, but growing exponentially
The biggest tech show in the world just keeps getting bigger.
Credit: Reviewed.com / David Kender
One of the biggest electronics trade shows in the world, CES, is getting even bigger as it gains a foothold in China. On Wednesday, the second annual CES Asia show kicked off in Shanghai to teeming crowds and shiny new gadgets.
If you follow tech, you probably already know of CES. Every January, the whole of the electronics industry makes a weary pilgrimage to Las Vegas—your tired marketing reps, your poor journalists, huddled in masses that crowd every nook and cranny of the city's many conference centers and ballrooms.
CES is the preeminent trade show in North America. Its sheer size is hard to overstate: Attendance routinely breaks 150,000, with many of those visitors hailing from China, Japan, and Korea. Those regions are, of course, the provenance of so many of the gadgets on display at CES. But the rapid growth of the Chinese domestic market prompted the need for a different kind of show, one right in its own backyard.
CES Asia launched in 2015, the result of five years of planning between the Consumer Technology Association (CTA), which operates CES in Las Vegas, and Intex, a Shanghai-based tradeshow producer.
The show is actually the CTA's second attempt at expanding into China. For years, the CTA had a rather convoluted relationship with a show called SinoCES in the city of Qingdao. That partnership eventually broke down, though the show continues operating under the name SinoCES to this day.
CES Asia is a second bite at the apple. Moving cities and changing partners was key, according to Jeff Joseph, Senior Vice President, Communications and Strategic Relationships for the CTA.
"[Shanghai] is an international center. It's a center of innovation for the country," says Joseph. "We really wanted to make sure we did it the right way and have the right partner."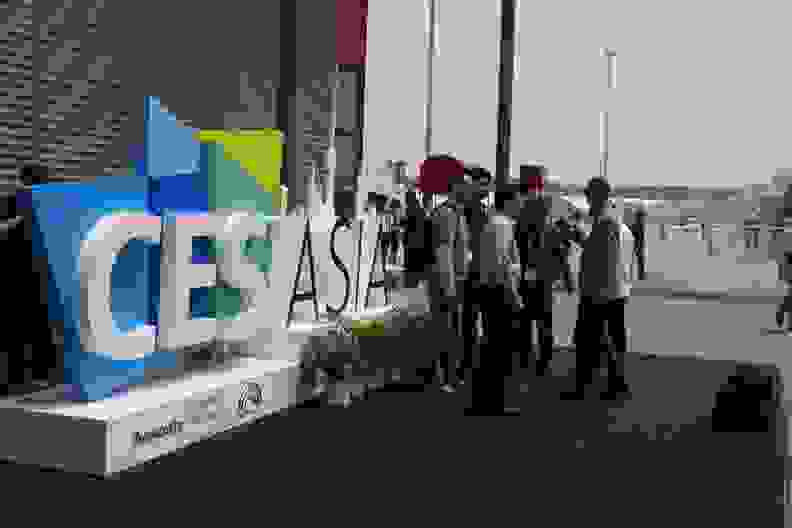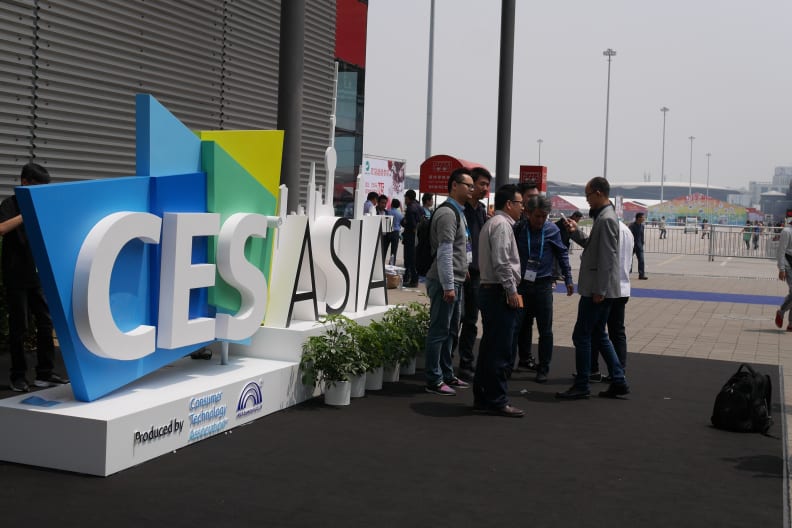 Part of the city's draw, no doubt, was the sprawling grounds of the Shanghai New International Expo Center (SNIEC), located in the bustling Pudong district. The expo center offers plenty of room to expand in the years to come, and the CTA's strategy is all about growth.
While CES Asia is considerably smaller than its American counterpart—the show floor space is only about seven percent of CES Las Vegas—it has already doubled in size since last year.
"I think you can feel the energy on the show floor," says Joseph. "And even if you walk the floor, the booths look like CES. We're seeing companies make major investments here."
Twitter, Facebook, and many Google services are blocked here, or only spottily available.
Healthy participation from the press has long been a staple of the American CES. More than 6,000 media members attended in January 2016. But for Western journalists, covering a show in China has its challenges. For instance, Twitter, Facebook, and many Google services are blocked here, or only spottily available.
Many journalists in attendance were stymied by the government-imposed firewall and forced to cover the show using ad hoc solutions. It's possible to bypass the firewall with a VPN, but reliability is poor. Some chose to gather material and publish when they returned home. Simply obtaining a visa for entry into the country proved challenging enough that some skipped the show altogether.
The CTA stated that its primary role was to make sure that guest journalists understand what they need to do to operate here, not to assist in workarounds. However, there are some bright spots on the horizon.
Twitter gave an overtly apolitical presentation in which it pushed its platform as a way for Chinese brands to market to Western customers. Their presence at the show raises the question of whether China might loosen its media restrictions.
"Business can become political, or vice versa," says Joseph. "If Chinese brands see the benefit that Twitter may bring to Western markets, then maybe there's an opportunity to advocate operation here."
Note: Author visited CES Asia with a group of visiting journalists courtesy of the show's producers.
Editor's Note
This article has been updated to reflect the fact that CES Asia is roughly seven percent the size of CES in Las Vegas, rather than two percent, as originally reported.
May 13, 2016
Related Video
Up next
Get Reviewed email alerts.
Sign up for our newsletter to get real advice from real experts.