We basically live in the future, so why are you still vacuuming your own home?
I'm not suggesting you hire a cleaning service or anything like that. But a robot vacuum can be a solid investment to keep your floors pristine and save you the aggravation of this oft-dreaded chore.
A great robot vacuum at an even better price
There are loads of affordable models to choose from whether you've got high pile carpets or all wood floors. Take the ECOVACS DEEBOT N78, for instance.
This robot vacuum is designed to grab long fibers (a.k.a. pet hair) without getting tangled and clogging the machine. It only costs $180 on Amazon, which is already a bargain price for an efficient robot vacuum. But you can use our exclusive code (MXNKBFH7) to knock an additional $45 off the price to get this vacuum for $135.
Perfect to clean pet and human hair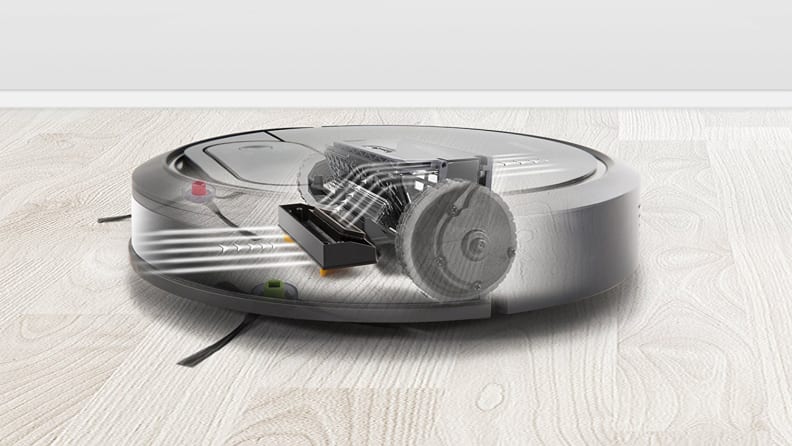 The DEEBOT N78 is ideal for a household with pets (or people who happen to leave strands of hair everywhere they go). The suction mechanism, as pictured above, is designed to detangle hairs it picks up by pulling them directing into the dust bin. That means no plucking hair balls out of the intake, and no worry of the vacuum malfunctioning mid-cycle. It has a number of other great features too:
The Deebot N78's features
• 3 cleaning modes: Auto, spot cleaning, and edge cleaning
• 110-minute run time on a single charge
• Automatically returns to charging station when battery gets low
• 3 groups of sensors to prevent the vacuum from banging into your furniture
• A remote control to program and control the robot vacuum
• Automated cleaning schedules to keep things tidy even if you're not home
Prices are accurate at the time of publication, but may change over time.