Reviewed
Live From Voxx's CES 2014 Press Conference
The mega-brand conglomerate debuts iris scanning, 360-degree camcorder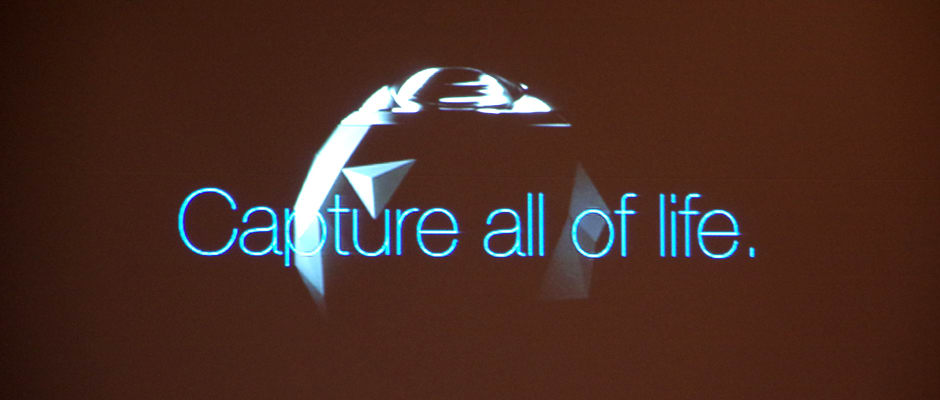 Credit:
The Voxx Press conference is over, but you can read our live coverage below.
---
Voxx Electronics showed off some interesting new consumer products at CES 2014. Since the company's purview is across a variety of brands, the Voxx spent plenty of time outlining how each would entice those different markets at attractive price points.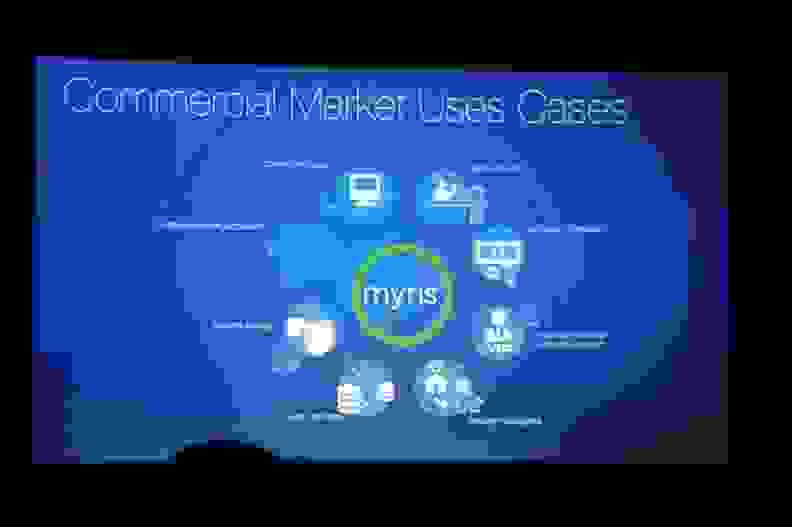 Eyelock Myris
At the event, Voxx debuted a consumer-grade, easy-to-use iris scanning device. Called Eyelock Myris, this device allows users to store encrypted passwords and access them in the blink of an eye. Voxx's President Tom Malone detailed how secure this new technology is—a false positive is almost impossible, with a risk of 1 in 2 trillion. Identity theft is a huge problem with insecure passwords and unreliable fingerprint readers and Voxx seeks to sell the end user on the strengths of the Myris system.
360Fly
Then, the audience was shown a new type of consumer video camera—one that captures footage in a full 360-degree circle. 360Fly is aimed at the same types of users that might use a GoPro or even a conventional camcorder. The field of view is 360x240 degrees, enabling some tilt up and down, as well as panning all the way around the scene. Waterproof to 5 meters and WiFi enabled, the 360Fly outputs unique, interactive footage that you can play back on mobile devices. 360Fly is iOS and Android compatible for footage transfer to social networks, although it's not entirely clear how the footage will look on YouTube.
808 headphone and Hex speakers
Next, the 808 headphone and speaker brand took center stage, marking the company's first foray into speakers. Available in April and February respectivly, the Hex LS, Hex XL and Hex TL are standalone, while the battery-powered 808 XL promises 2.1 sound at an affordable price. Each includes two power options—internal batteries and constant USB from a power supply. Taking a dig at Beats, 808 promises "quality, not endorsements" from these Hex speakers.
AR for Her Wearable speakers and phone charger
Combining trends from the fashion world with wireless tech, AR for Her wireless speakers will be a product aimed at women without just busting out the pink paint and calling it a day. Voxx announced 16 unique designs and a suggested retail price of $79.99 for the full-sized AR for Her model and $39.99 for a smaller version.
The AR for HER Zipstick phone charger is also aimed at women, including a panic alarm built-in. For $34.99, you'll get a USB charger to top-up your phone that doubles as a flashlight and a way to startle stalkers.
MyWayTV
Voxx's partnership with Roku bore fruit in the guise of MyWayTV. MyWayTV, is a complete streaming and over-the-air HD solution. For $169, users get an omnidirectional antenna and a Roku streaming box all in one.
---
These new announcement were only the tip of the iceberg for the numerous Voxx brands, with everything from survival radios to HD antennas and headphones all on display on the show floor here at CES 2014. Check out our special CES event page for more coverage from Las Vegas.