Pros
Very affordable

Good dirt pickup performance
Cons
Bumps hard into furniture
But the 650 makes up for these deficiencies with raw power. Improved over previous generations, the brush design allows the 650 to clean out dirt in some of the tightest spaces. It also has a slightly different spot-cleaning design than pricier Roombas. Altogether, it picked up around 25 percent more dirt than the Roomba 770–which costs $100 more.
That raw power does come at a cost though: The 650 hit furniture with 3.3 pounds of force. In some situations, that's enough to knock objects off end tables or stools. If you're looking for a basic robot vacuum and don't want to spend more than $400, you should definitely check out the Neato XV-21, an older model that sells for around $330 and does a better job with pet hair and navigation.
Not the prettiest, but it'll get the job done
When you open the iRobot Roomba 650's box, you'll see it travels light. The self-charging Home Base, a single Virtual Wall, and an extra filter are the only accessories included. The Home Base is compact–less than six inches wide. It will fully charge the 650 in about 3 hours.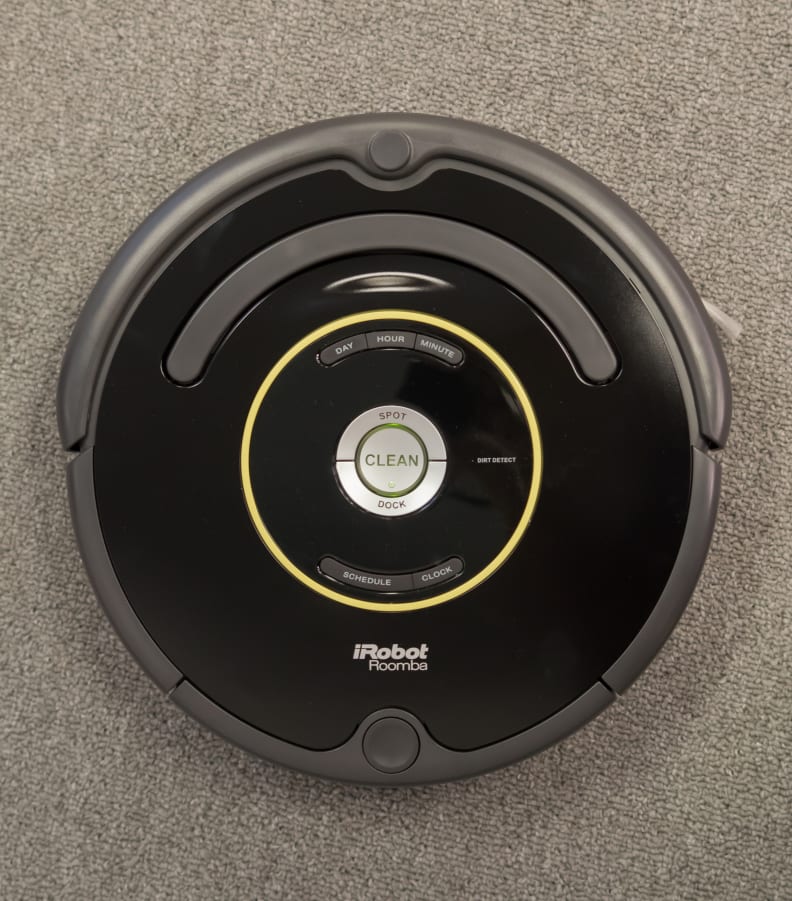 ×
650
The Virtual Wall is used for setting up an invisible barrier that your robot can't cross, and requires two C batteries... which were not included. A single Virtual Wall is capable of restricting the 650 to a room with a single door via an infrared signal. Its wide-angle beam can also be used to protect touchy objects on the floor, like dog bowls—a feature you might have to use considering the force the 650 can hit obstacles with.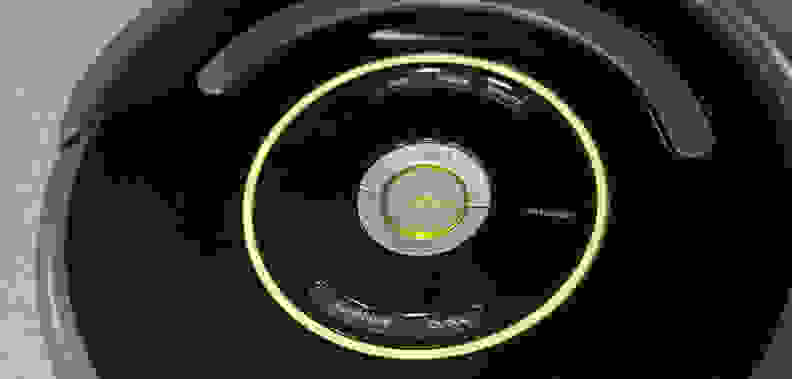 Once you have the charger and virtual walls set up, you'll want to take advantage of the scheduling feature. A robot–by definition–is a machine that can perform a task automatically. But while a robot vacuum won't be as effective as a human behind an upright, the Roomba 650 can work more frequently than any person would want to. In fact, you can program the 650 to clean as often as once a day, seven days a week, at whatever hour you wish.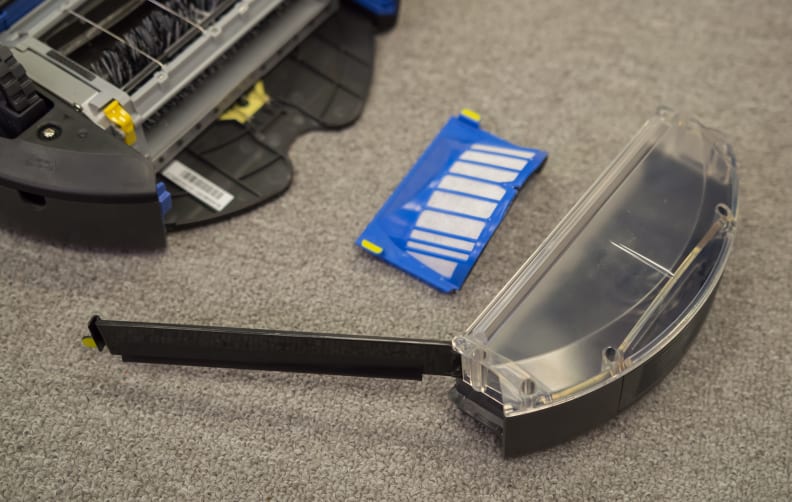 If you do set the 650 up for daily duties, we estimate you'll have to empty the 21-gram dirt bin about twice a week. Of course, that depends on how dirty your floors are, and how much your home is like our testing area. So, let's get into that....
Full speed ahead!
For robot vacuums, cleaning equals navigation. Where a robot vacuum can't go, it can't clean. A human can move furniture and obstacles, but a robot vacuum must go under or around. Like other vacuums in the Roomba family, the 650 uses iAdapt. This system scans a room 60 times per second with infrared sensors and helps the robot adapt in real time. These sensors kept the 650 from ramming into walls, but they couldn't keep it from hitting furniture legs. The 650 struck furniture repeatedly, persistently, and with enough force to shake a side table.
However, all that gumption did add up to more zealous cleaning. You see, the Roomba 650 has two counter-rotating brushes that reach out to the side of the circular body. By really ramming itself at tight spaces, those brushes were able to pick up dirt where other vacuums simply shy away.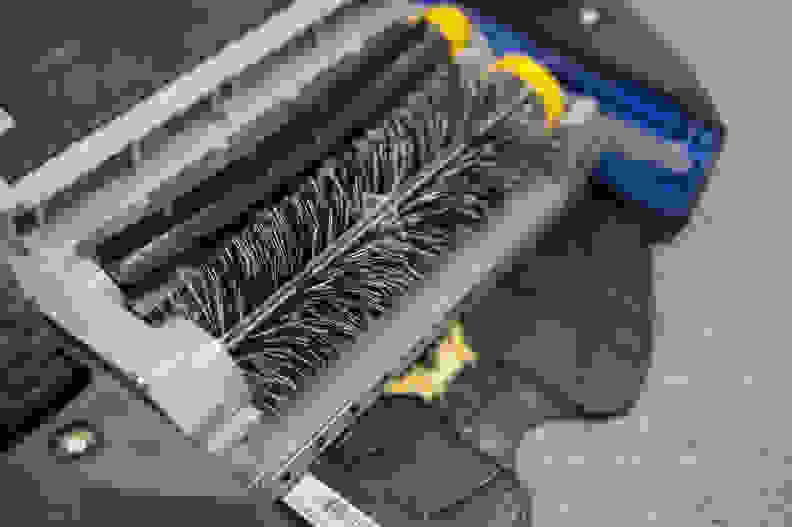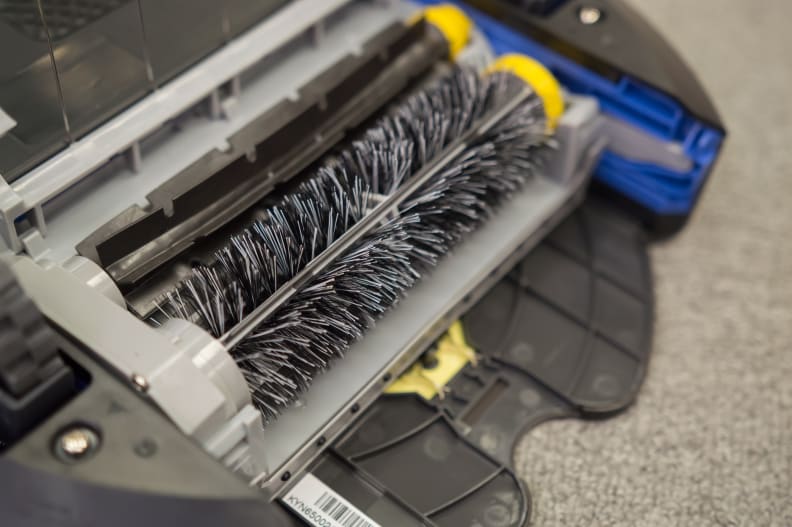 This was most evident in our clearance tests. To simulate debris that's fallen under a couch or chair, we put 2mm granulated cork underneath shelves raised two, four, and six inches off the ground. The four-inch shelf also got a cubic inch of pet hair. Roombas are 3.6 inches tall, so the 4- and 6-in. clearance tests are usually no problem–picking up most of the dirt and pet hair. And when most sensors see that two-inch clearance, they just turn around and clean another area. The 650, on the other hand, rammed right in, allowing the brushes to go under and scoop up some of the dirt.
The 650 also showed similar enthusiasm for going over things. Sitting opposite to our clearance obstacles are one threshold and three risers to simulate uneven floors, which are an inch, one and one-third inches, and two inches tall. This Roomba quite awkwardly forced its way over the two-thirds inch riser, but couldn't surmount any of the other ones. It didn't attempt the larger risers—unlike the Neato, which did, and which got stuck on all of them. From our tests, we can conclude that the 650 can pass from a tile floor to a carpeted room without stopping.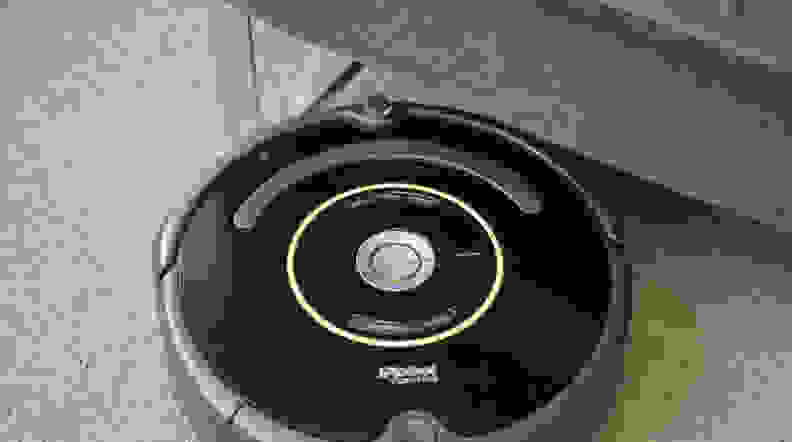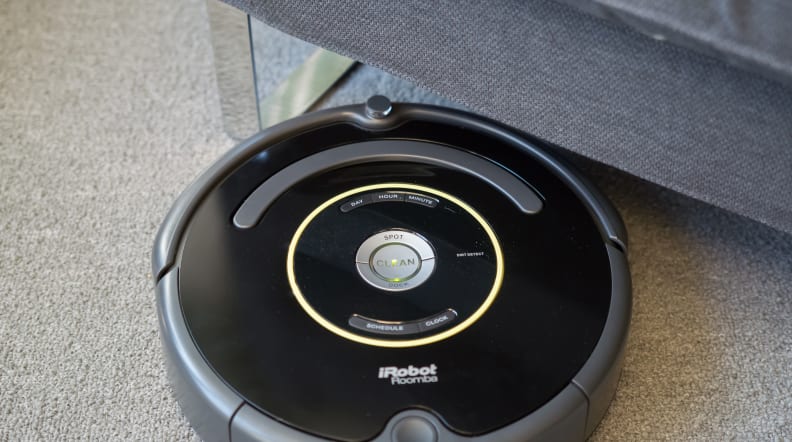 On more gentle terrain like normal carpet and door mats, the 650 did a great job picking up dirt. Transitions between hardwood floors and the carpets were seamless, and the robot vacuum deftly maneuvered between table legs. Cleaning under anything wider than its 13-inch body won't be a problem for the 650.
When all was said and done, the 650 picked up around 12 grams of cork and 75 percent of the pet hair we put down. That might not sound like a lot, but over the course of a week this adds up to 84 grams of dirt, comparable to a full-sized vacuum.
For dipping your toes in
Robot vacuums are designed to maintain your floors between cleanings, and the iRobot Roomba 650 does the job admirably. If you're not sure a robot vacuum will fit your lifestyle, this model is affordable enough to test the waters, yet it works well enough to give you a sense of just what a robot vacuum can do.
For deep cleans that you don't want to do yourself, you're better off hiring a maid service. If you've got lots of crystal teetering on the edges of tables, the 650 isn't for you. However, if you live in a fairly open space, with normal carpet or hardwood floors, the 650 will make a great fit. At $399, it is a good entry-level robot vacuum.
Meet the tester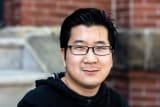 Jonathan Chan
Senior Manager of Lab Operations
@ReviewedHome
Jonathan Chan currently serves as the Lab Manager at Reviewed. If you clean with it, it's likely that Jon oversees its testing. Since joining the Reviewed in 2012, Jon has helped launch the company's efforts in reviewing laptops, vacuums, and outdoor gear. He thinks he's a pretty big deal. In the pursuit of data, he's plunged his hands into freezing cold water, consented to be literally dragged through the mud, and watched paint dry. Jon demands you have a nice day.
Checking our work.
Our team is here for one purpose: to help you buy the best stuff and love what you own. Our writers, editors, and lab technicians obsess over the products we cover to make sure you're confident and satisfied. Have a different opinion about something we recommend? Email us and we'll compare notes.
Shoot us an email