When robot vacuums first appeared, they did little more than bounce around the room, haphazardly picking up debris. Fast forward a decade, and the Samsung PowerBot VR7000 looks like a supercomputer next to those models of years past.
Compared to the previous generation of PowerBots, the VR7000's design is tighter. This robot vac is 3.8 inches tall–28% slimmer than the older generation, but still taller than most Roombas. While Samsung has cut a little off the top, they kept the spring-loaded wheels that get this robot vacuum where few of its competitors can: atop dark throw rugs.
Also coming back is the Visionary Mapping system. A camera mounted on top of the unit navigates by mapping out the ceiling. That's because décor can change but your ceiling, barring a cave-in, stays pretty static. This time around, however, Samsung claims that the 2.0 version will store navigational data, so the PowerBot can more efficiently clean during the next cycle.
Of all the aspects of a room the PowerBot will remember, the corners are the most important. That's because most robot vacuums are circular, and completely befuddled by right angles. Where other robot vacuums are confused, the VR7000 tries to shine. Its 11-inch brush is located at the front, meaning it can get just a half inch from the wall. This robot also has an Auto Shutter feature, which helps it scrape dirt and debris away to be picked up by the brush.
On the smart features front, this PowerBot is on the cutting edge. The VR7000 is the second robot vacuum to feature Alexa Voice Integration, meaning you can start the VR7000 simply by shouting at it. If you want to get more hands-on, you can control the PowerBot with the included remote or with your smartphone.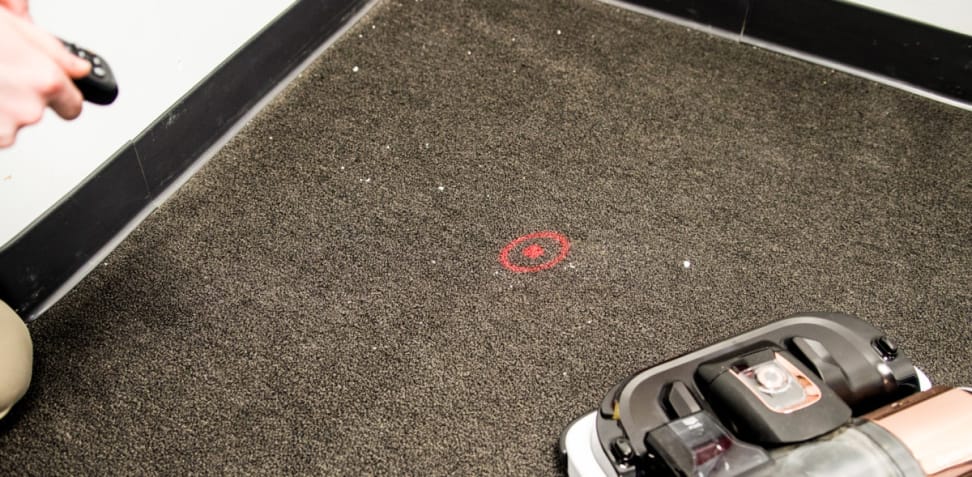 When we first reviewed the VR9000, we were impressed by its ability to get over thresholds and onto high-pile carpet. We also liked how we could just point the remote at a spot to direct the PowerBot to where you want. What we didn't like was how tall the unit was, making it impossible to clean under couches and toe spaces.
Today it seems like everything we liked has remained, and the issues from the older models have been addressed. Pricing has not been announced, but if it's under under $1,000, the Samsung PowerBot VR7000 will be a powerhouse in the robot vacuum world.
Related Video
Our editors review and recommend products to help you buy the stuff you need. If you make a purchase by clicking one of our links, we may earn a small share of the revenue. Our picks and opinions are independent from any business incentives.