Robot Vacuums
The New Roomba Can Clean a Whole Floor of Your Home
Smarter, longer-lasting, and 100% more app-controlled.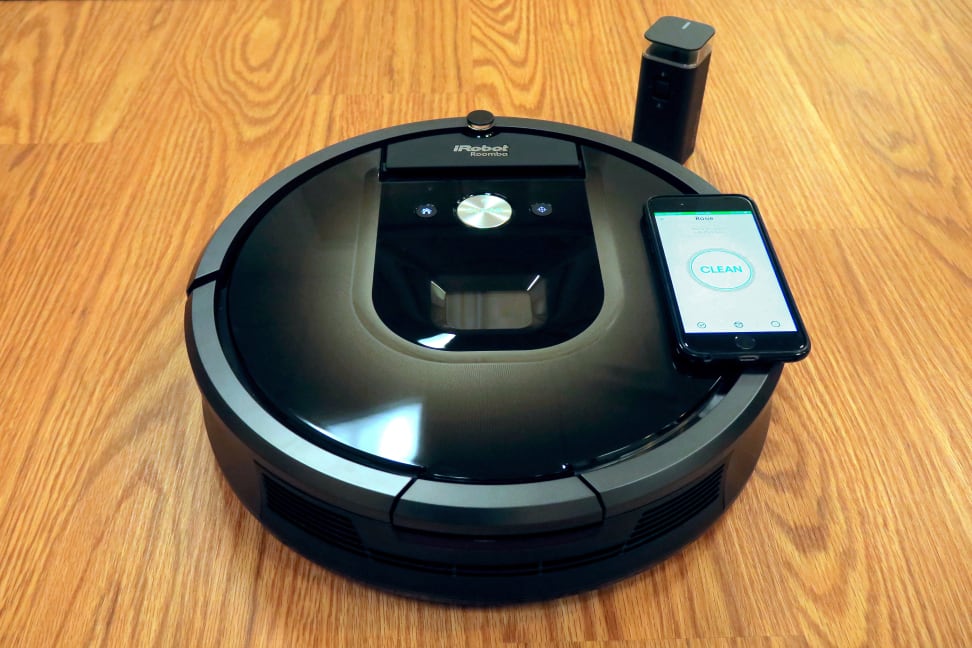 Credit:
It's been a while since iRobot released a new Roomba robot vacuum, but the company is finally breaking its silence. Today, iRobot announced the new Roomba 980, which builds on the features of the Roomba 880 and can now clean an entire level of your home.
We were invited to iRobot's headquarters outside Boston to see the new Roomba in action. The vacuum features hardware improvements across the board, but the biggest addition is WiFi connectivity, which allows you to control the new Roomba from your smartphone—wherever you are.
The biggest addition is WiFi connectivity.
The Roomba 980 connects to a new iRobot Home app that will be available for iOS and Android. From the app, Roomba owners can start cleaning cycles, create schedules, change vacuum settings, check the filter maintenance status, and much more.
The only smartphone feature missing is the ability to drive the robot from your phone. Neato recently announced such a feature in its new Botvac Connected vacuum. It's unclear how useful that feature will actually be outside of spot cleaning, but it sure sounds fun.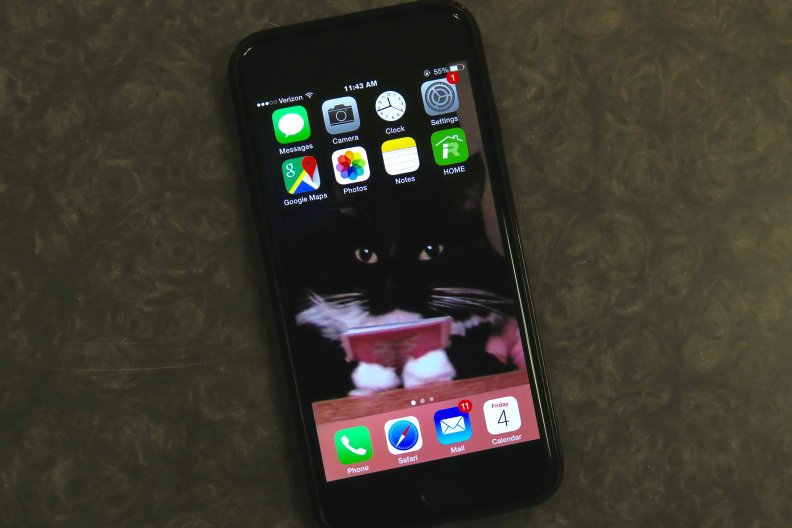 ×
App Gallery
In addition to its smart functionality, the 980 includes three sensors—a floor-type detection sensor, a camera, and an optical floor tracking sensor.
"It works almost like a computer mouse to track any movement," said Roomba product manager Melissa O'Dea of the optical sensor.
Don't be fooled by the camera, though—it's not made for recording video or taking pictures. Instead, the camera detects contrast, which helps the robot understand where it is in your home so it can log visual waypoints.
The robot is able to build a map of one complete level of your home, getting rid of the need for the so-called lighthouses that came with older Roombas.
With these sensors, the robot is able to build a map of one complete level of your home, getting rid of the need for the so-called lighthouses that came with older Roombas. Still, the 980 comes with two new Virtual Walls. The Virtual Wall is a more compact version of the old model, offering two modes: beam and halo.
Beam mode sends a beam across any space, creating a line that the Roomba won't cross. It's good for keeping the vacuum out of corners and areas that you don't want it to clean. Halo mode creates a ring around the Virtual Wall itself to keep the Roomba away. iRobot says this mode will be useful for protecting pet food bowls, loose wires, and other things that you don't want your Roomba bumping into or chewing up.
Then there's the cleaning performance. The new Roomba 980 utilizes the same AeroForce extractors found in the 880, but includes a more powerful motor and new cleaning feature called Carpet Boost. With Carpet Boost, the robot can detect when it has traveled onto carpet and kick the motor into high gear to generate more suction.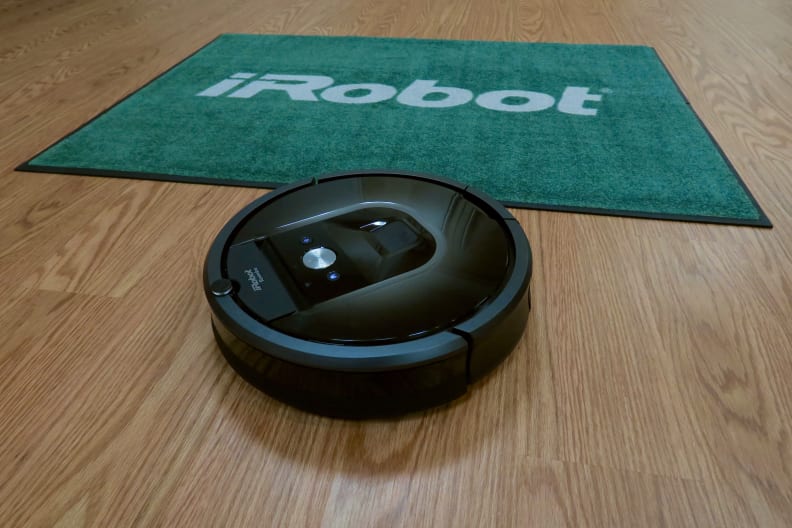 ×
Roomba 980
We watched the robot travel from hardwood floor, to carpet, and back to hardwood floor. True to iRobot's word, the motor sped up and slowed down to more appropriately clean each surface. If you want that more powerful suction all the time, O'Dea told us you can switch the robot into Performance Mode. There's also an Eco Mode that disables Carpet Boost and keeps the motor at its normal speed.
The robot is even more methodical in how it cleans.
"With the way that it's building the map, the robot is actually able to clean in a much more systematic way than the traditional Roombas," said O'Dea. "We're calling this iAdapt 2.0, and what that does is it cleans in these kind of structured lines across the home."
Like Neato's Botvacs, the new Roomba 980 won't aimlessly wander around rooms like older models. You can even set it to go over the same path twice to pick up anything it may have missed on its first pass.
O'Dea said the 980 has been upgraded with a higher-capacity lithium ion battery, but if it runs low during a cleaning cycle, it will return to its charging base, recharge, and then go back to where it stopped so it can finish cleaning. Finally, we were told that towards the end of a cycle the robot will clean around obstacles and do an edge clean along the walls of your rooms.
Overall, the new Roomba 980 appears to have improved upon a lot of the Roomba 880's shortcomings. We'll be sure to get a test unit into our labs soon to see how well it actually cleans, but I'm just bummed I won't be able to drive it around.
Related Video