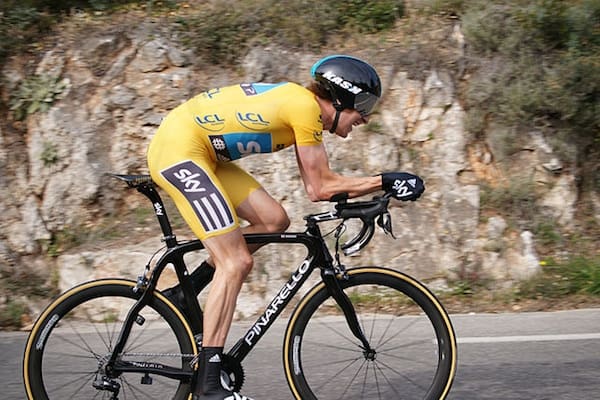 Every July, around twenty teams of nine skinny men take to the roads of France for professional cycling's most prestigious Grand Tour. During the 21-stage Tour de France, riders ascend 70,000 feet of massive Alps and Pyrenees and tame around 2,000 miles of pavement in their quest for Yellow.
As you might imagine, it takes a lot of effort and energy to get through those three weeks. These guys work hard. But how much energy are they putting out exactly? How long could they power an average home? Using 2012 champion Sir Bradley Wiggins's estimated average power numbers and a lower average for the rest of the peloton, we've done a few calculations.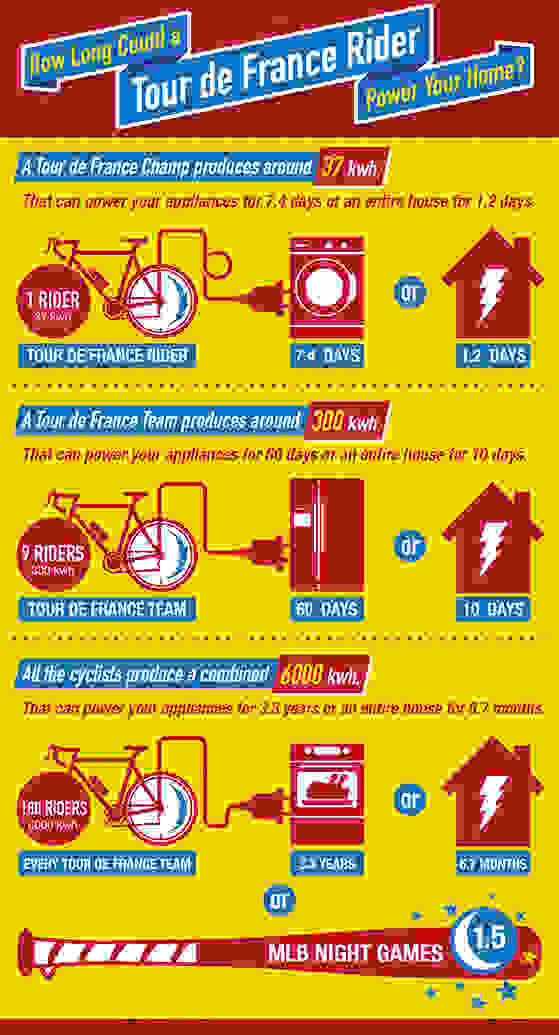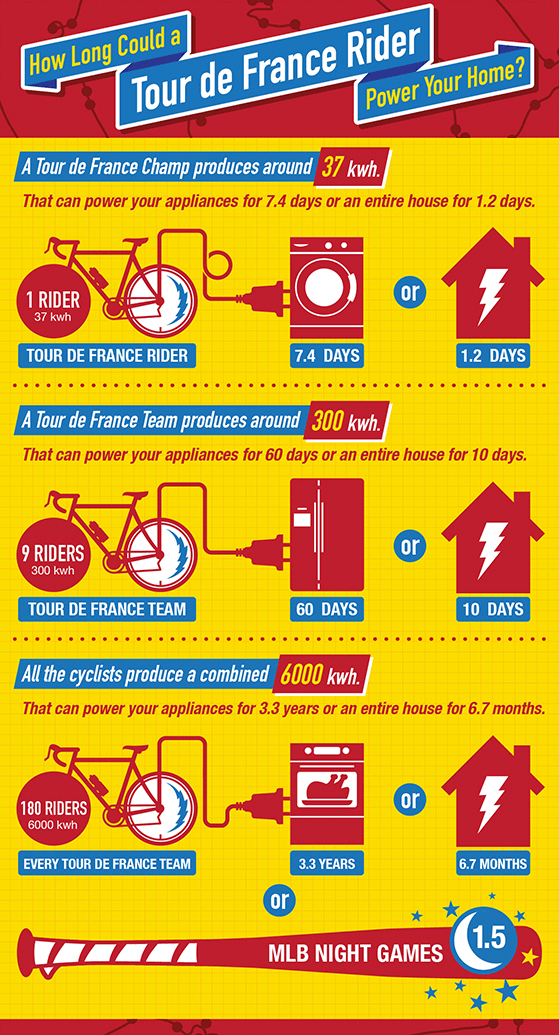 Photo of cyclist: Dacoucou via Wikimedia Commons
TAGS: energy infographic home
What's Your Take?