Sleep
Can bedtime tea really improve your sleep?
We have the science on snoozing and herbal teas.
Credit: Getty Images / Byryo
Grocery store shelves are lined with a range of bedtime teas that claim to lull you off to sleep. We've seen characters ranging from Peter Rabbit to Michael Cera's Scott Pilgrim cap the night off with a mug in hand. But before you fire up that electric kettle, we tried to find out: Can chamomile tea and other herbal teas actually help you sleep better?
Herbs like chamomile have shown promise in some scientific studies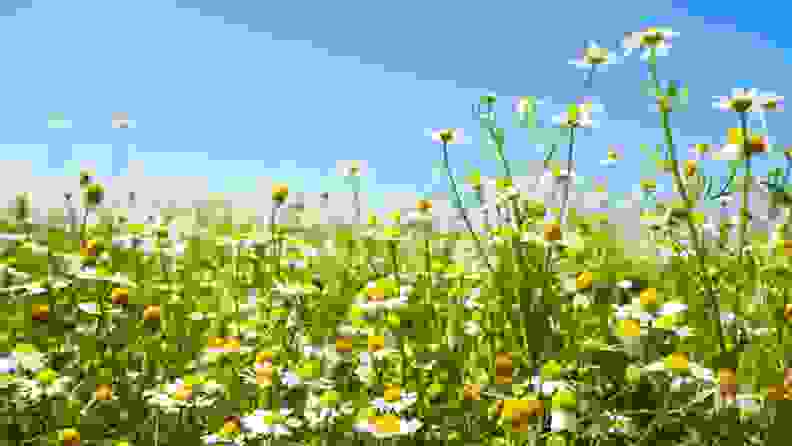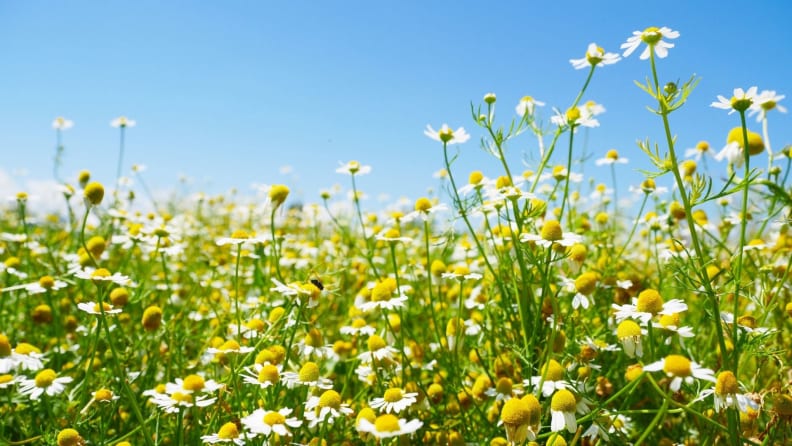 Scientific studies have examined the impact of herbs like chamomile tea on sleep—with mixed results.
Rats given chamomile extract fell asleep faster than those that weren't given the extract in a 2005 study from Okayama University in Japan. But a 2011 study from the University of Michigan didn't find a significant difference in the sleep of people with insomnia who were given chamomile extract twice a day, once in the afternoon and then again an hour before bed.
Several teas are believed to improve sleep quality because they contain flavonoids (another term for plant chemicals) that bind to chemical receptors in the brain. Apigen, a flavonoid in chamomile and passionflower, might create "hypnotic activity" by engaging gamma-Aminobutyric acid (GABA) receptors at benzodiazepine binding sites, according to a 2021 review of herbal remedies. Before you get lost in all this scientific talk, these are the same receptor sites targeted by anti-anxiety medications like Xanax, according to Michael Breus, a clinical psychologist who specializes in sleep.
Breus says a variety of herbal teas can improve sleep. His top picks include chamomile and lavender teas as well as valerian root and magnolia bark teas. But he cautions that valerian root and magnolia bark may have an unpleasant smell.
He adds that it's not simply the hot beverage itself that can set you up for a restful night. "Herbal tea and the rituals and practices around it have been shown in the research to promote relaxation and help people fall asleep," Breus says.
Relaxing activities help with sleep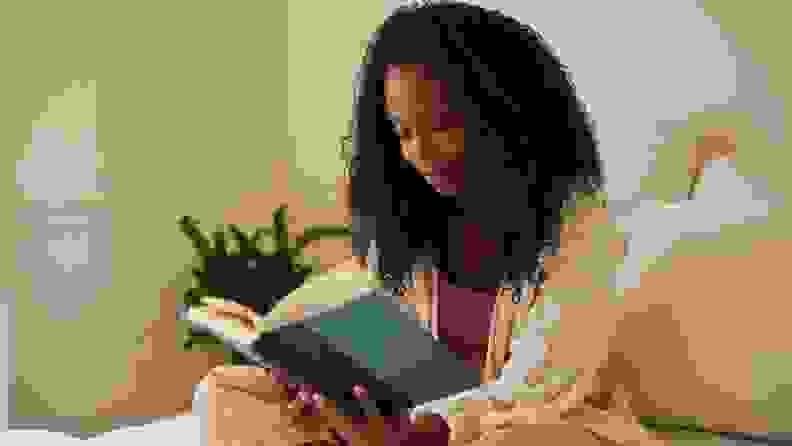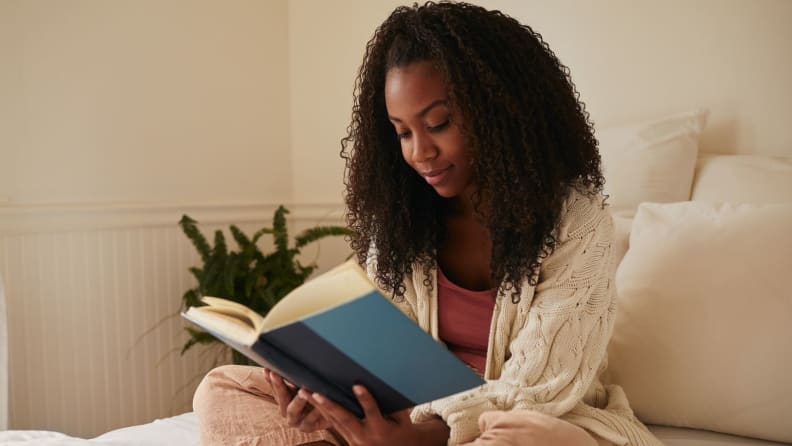 The ritual aspect of drinking tea might be more significant than its chemical compounds, according to Russell Conduit, a senior lecturer at Australia's RMIT University who has a doctorate in sleep research.
Conduit was an author on a 2011 study examining the impact of passionflower tea on sleep. (Europeans have long used the plant as a natural treatment for insomnia and anxiety.) Participants who drank passionflower tea in Conduit's study self-reported better sleep than those who were given a placebo tea without passionflower.
Despite these promising results, Conduit remains skeptical. He's hopeful someone will replicate his study. So far, no one has.
It's difficult to separate the chemical impacts of tea from the behavioral ones when it comes to sleep, according to Conduit. Taking time to brew tea and sit down and drink it is a calming activity that might promote sleepiness independent of a tea's herbal chemical properties. What's really helpful for sleep is doing something calming during the hour before you go to bed, Conduit says.
Taking time to brew tea and sit down and drink it is a calming activity that might promote sleepiness.
"If you actually get yourself in a routine of having a cup of tea… you take a moment out from the kids running around the house. You sit down, you make your cup of tea, and you wind yourself down a little bit," he says. "Do you really need to know if there's something in that tea or not that helps?"
Conduit suggests choosing a tea with a flavor that you'd enjoy during a nighttime routine rather than one with a specific active ingredient.
Go ahead and try drinking a cup of chamomile tea
The best way to see if tea will help you sleep is to try it out. Barring any allergies, Breus says: "As long as it is decaffeinated it's fine."
As you likely know, caffeine generally wakes people up rather than relaxing them. This means you might want to avoid caffeinated teas like black tea and oolong tea closer to bedtime.
If you want to add drinking tea to your nightly routine, you have a lot of options. Celestial's classic Sleepytime Tea is one place to start your tea drinking journey. The popular blend has been on shelves for more than 40 years and features chamomile, spearmint, and lemongrass. A dozen newer flavors including Sleepytime Lavender and Sleepytime Honey have joined its lineup, too.
Yogi Tea sells a bedtime blend that includes chamomile and passionflower, as does Traditional Medicinals. Yogi's blend has cinnamon and cardamom while Traditional Medicinals' has a kick of mint. If these blends don't do it for you, there are a plethora of other non-caffeinated tea flavors like lavender, lemon balm, hibiscus, and mint.
Prefer loose leaf tea? Look to a tea supplier, like David's Tea, The Tea Spot, or Harney & Sons. You could even go ahead and purchase whole chamomile flowers. Of course, you'll need a tea infuser so you aren't slurping down leaves.
Happy sipping!
The product experts at Reviewed have all your shopping needs covered. Follow Reviewed on Facebook, Twitter, Instagram, TikTok, and Flipboard for the latest deals, product reviews, and more.
Prices were accurate at the time this article was published but may change over time.