Sleep
Everything you need to know about buying a mattress on Amazon
Does it make a difference where you buy your next bed?
Credit: Getty Images / fizkes
Buying a new mattress is expensive—and it's never an easy endeavor. There are the fundamental questions: Which material do you want? What size do you need? Then there are considerations like where to purchase it in the first place. Brands such as Nectar, Tuft & Needle, and Casper also sell their mattresses on Amazon. It's a lot of decisions.
Don't fret. We set forth to do some of the legwork for you. First, we test the best mattresses out there by actually sleeping on them. And we've also looked into whether it's a good idea to buy your next mattress through Amazon. Here's what you need to know.
You'll get the same mattress on Amazon as you would from the retailer
A mattress sold on Amazon is usually the exact same one that a company sells on its website. If you see the Tuft & Needle Original mattress on Amazon, it is a product manufactured by Tuft & Needle. The same goes for other companies that vend models on their websites and Amazon.
The biggest difference boils down to price. Aside from promotions, it's hard to say why the cost can differ. We chatted with customer service representatives from Leesa, Casper, Purple, Tuft & Needle, and Nectar, and only one rep touched on why there might be a discrepancy. She claimed there would only be a difference if there were additional coupons available on Amazon at the time of purchase. Sure enough, when we checked, the prices were largely the same. For example, at the time of publishing, the Casper Original was identical—down to the cent—on both sites.
Price aside, there are a handful of exceptions to this rule. For example, Purple offers a limited selection of its mattresses on Amazon—only its baseline model, the Purple mattress, is available in regular sizes, from twin and twin XL to California king. To buy higher-end models, you'll have to purchase directly from Purple.
Tuft & Needle has two Amazon-specific mattresses, the Nod and Nod Hybrid. Tuft & Needle manufactures these beds, according to a customer service representative; they're just sold exclusively through Amazon.
Like the Tuft & Needle Original, the Nod is a foam mattress. Per the rep, the Nod has a firmer sensation than the Tuft & Needle Original, which she noted had a "medium-firm" feel. (We thought the Original was quite firm, so we're not sure what this one would feel like.) In terms of height, it's a bit shorter than the Original.
The Nod Hybrid is also firmer and shorter than the Tuft & Needle hybrid.
Most mattresses on Amazon come with a trial that matches the manufacturer's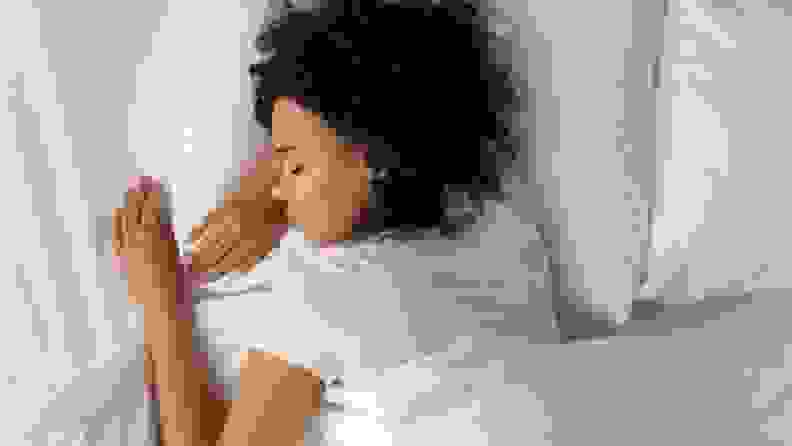 Tuft & Needle and Casper reps indicated that mattresses bought through Amazon include the same trial policy as those purchased directly from the retailers. Sure enough, after looking at each company's Amazon store, we found that the advertised trial policies were the same.
Amazon's return policy for mattresses seems to align with that of many mattress companies, as it offers a 100-night window that serves as a trial, even though it's not called one. "You can request a return or refund for any reason within 100 days of receipt of shipment," it states. Amazon accepts returns of unopened, boxed mattresses. However, it sounds as though consumers will be responsible for taking care of opened mattresses—even though those products are still eligible for a refund. "Unboxed, expanded, and full size mattresses are not returnable, but are eligible for a refund," the policy reads.
We're unsure of how this policy applies to brands that offer longer trials. For example, Nectar advertises the same 365 nights on its Amazon page as it does on its official website.
Mattress returns will usually go through Amazon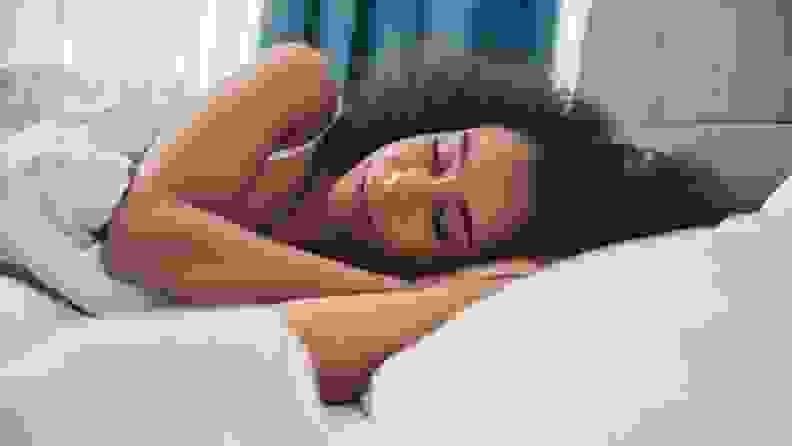 Every company we chatted with had the same response: If you purchase a mattress through Amazon, you should initiate a return through Amazon. That's because Amazon generally purchases the mattresses from the retailers, and then sends them to customers. It's not as though there's a chain of reporting, wherein the retailers fulfill orders placed on Amazon.
The only exception was somewhat of a head-scratcher from Leesa. According to the rep, unboxed returns should be processed through Amazon. She said that boxed returns could be addressed by Amazon or Leesa. We're skeptical that you could return it to either company—but the good news is that if it's in new condition, sending it back to Amazon shouldn't be an issue.
Mattress warranty claims should be made through the manufacturer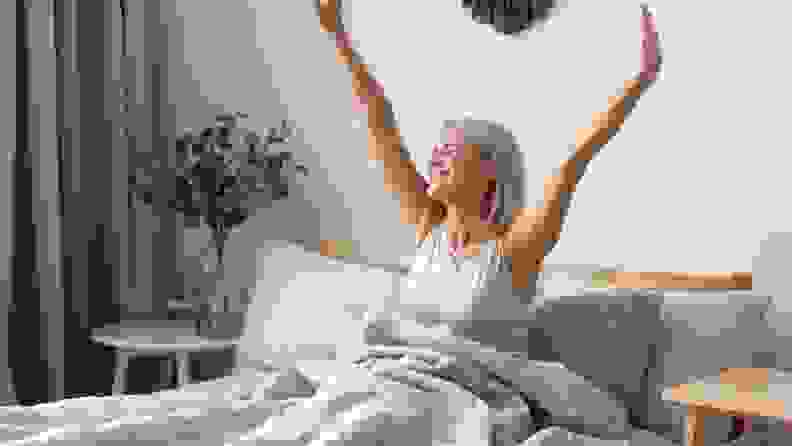 If you purchase a mattress through Amazon, the warranty will likely be taken care of by the retailer. Most of the mattresses on Amazon should retain the company's original warranty, which is generally 10 years.
To initiate warranty claims, reach out to the company directly. From there, the process should proceed as if you'd purchased the mattress from the manufacturer. They'll repair or replace the product, assuming it meets necessary standards in terms of cleanliness and setup, which vary from company to company.
We chatted with one company that was an exception. A Nectar customer service rep said that all issues with Nectar mattresses purchased through other retailers would be taken care of by that retailer. We're not sure how this works, as Amazon's mattress warranty and return policy says to contact the companies directly with warranty and registration questions and claims. If you do plan on purchasing a mattress, we suggest squaring away these details with a rep beforehand.
A final note on purchasing a mattress through Amazon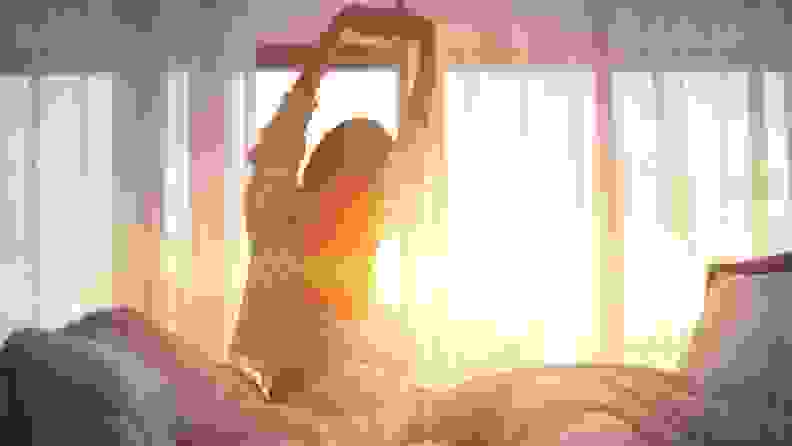 As we wrapped up a chat about products on Amazon, one customer service rep offered this: "If there is anything I can do to keep you from sending Bezos to space again, I will try."
It's almost certain that a mattress purchased through Amazon will arrive safely at your doorstep. The risk seems minimal, assuming Amazon honors the mattress brand's posted trial policies. But there are cases where Amazon's return policy doesn't seem to align with the manufacturers'.
If you ask us, it does seem a bit of a headache to purchase a brand's mattress through Amazon. There's some moving pieces to keep track of with a trial through the retail giant, but a warranty affiliated with the manufacturer. It's not the end of the world, but assuming everything else is equal (cough cough, price) you could make your life simpler by buying directly from the company.
The product experts at Reviewed have all your shopping needs covered. Follow Reviewed on Facebook, Twitter, Instagram, TikTok, or Flipboard for the latest deals, product reviews, and more.
Prices were accurate at the time this article was published but may change over time.