Smart Home
Smart Outlet Keeps You Plugged In
Smarter than your average outlet
Credit:
ConnectSense's new Smart Outlet knows how much power your devices are using.
The new Smart Outlet fits into any regular household outlet. Using a connection to your home wifi network, the outlet monitors the power usage of home electronics and sends this information directly to the ConnectSense app on your iPhone.
Users can stay updated on the power usage of items like televisions, dryers, and toasters via an alert function and an ability to monitor this power usage remotely via the ConnectSense app. Users also have the option to place connected devices on a schedule.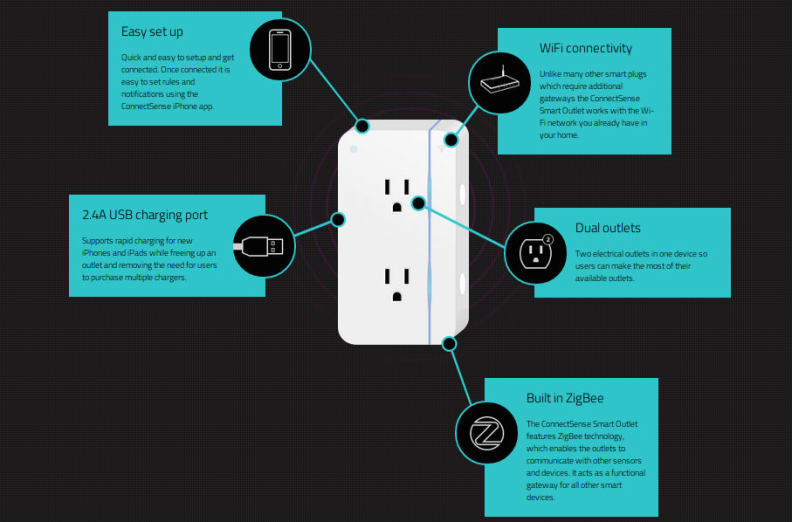 The Smart Outlet contains ZigBee technology that allows it to not only communicate with other smart outlets and devices, but work as a digital gateway for other smart devices.
The Smart Outlet retails at $79.95 and is available for preorder.
Additional sensors to monitor temperature and water usage, as well as an Android app, are scheduled to be released this year. ConnectSense has a booth at CES 2015 for those hoping to learn more about its home-monitoring devices.