Smartphones
The Best Samsung Galaxy S9 Cases of 2019
Don't risk a catastrophe—protect your new Galaxy S9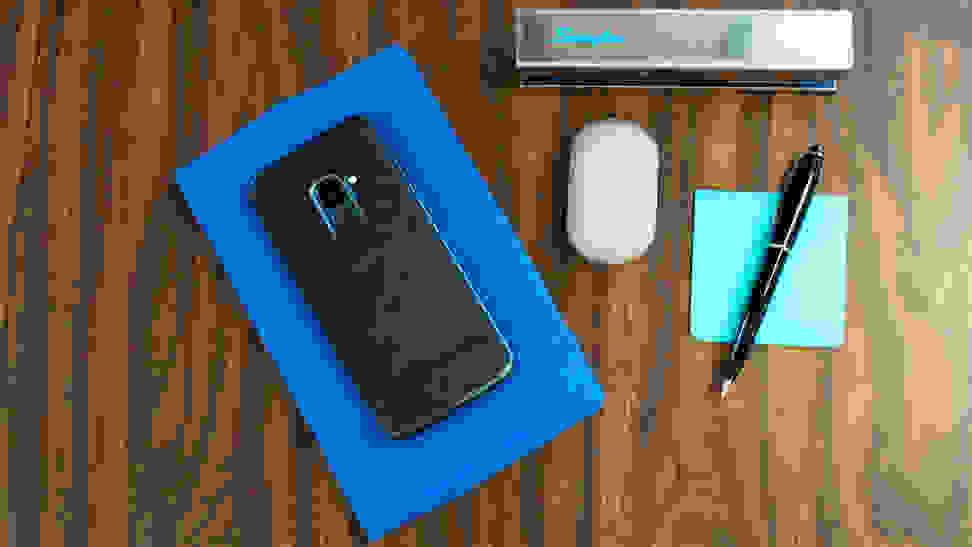 Credit: Reviewed.com / Michael Desjardin
The Samsung Galaxy S9 is a top-shelf smartphone covered in glass—it might survive a tumble onto a carpet, but if your case-less new phone meets the sidewalk, you're probably going to walk away with a splintered screen.
We bought several of the most popular Samsung Galaxy S9 cases on the market, testing the durability, functionality, and overall build quality of each. All in all, we found the Caseology Parallax (available at Amazon) to be the absolute best combination of protection, slimness, and good design.
These are the best Samsung cases we tested ranked, in order:
Caseology Parallax
Samsung LED View Cover
Supcase Unicorn Beetle
OtterBox Defender
Spigen Hybrid Armor
Arae Leather Wallet Case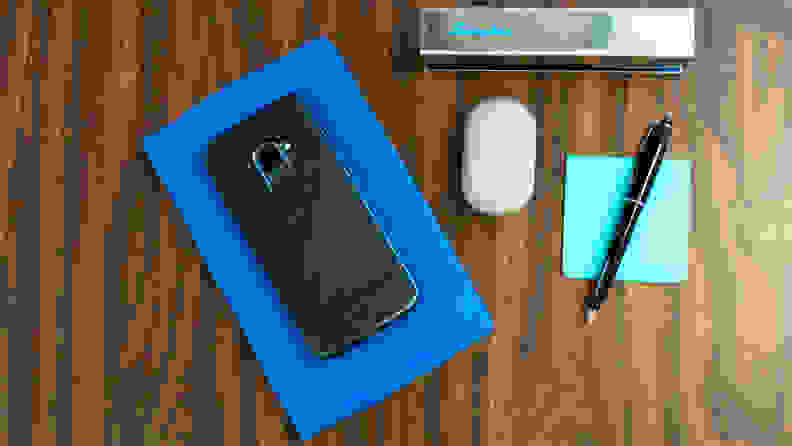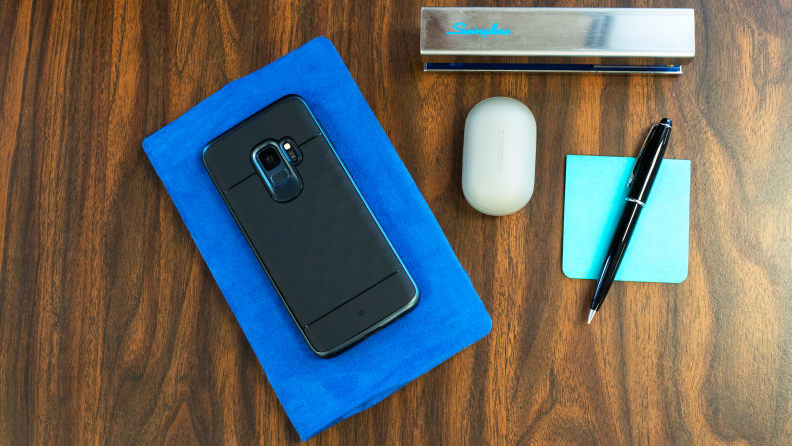 Best Overall
Caseology Parallax
The Caseology Parallax is a dual-layer case with a simple, aesthetically pleasing design. It's available in several different two-tone options (though we picked up the "Black/Deep Blue" variant to match our Galaxy S9).
The Caseology Parallax is slim, making it a great fit for the already-slim Galaxy S9. In terms of durability, the case's stiff frame should offer moderate protection for short falls, but it probably isn't a good fit for a rugged, off-road lifestyle.
The back of the case features a tactile texture that's both pleasing to look at and easy to grip. I especially appreciate the slightly sloped plastic region located just below the opening for the the S9's fingerprint sensor—it helps guide your finger towards the sensor itself. And, if you're the owner of a wireless charging pad, fear not: Your Galaxy S9 to charge while it's in the case.
Customer reviews of the Parallax are generally positive, though a small percentage of people note that their case did not last as long as they would've liked. If you're in the market for a slim, basic case that offers moderate protection at a decent price, the Parallax series is available on Amazon for around $15.
How We Tested
The Tester
As Reviewed's foremost writer on all things smartphone, I've handled my fair share of phones and the countless selection of cases available for them. Even though I'm always tempted to let a new smartphone out into the wild without a case, there's no denying that even a little bit of protection goes a long way in caring for your new phone—especially if it's a high-end flagship like the Samsung Galaxy S9.
The Tests
Our analysis contains three main areas of focus: durability, functionality, and overall aesthetic. Since there are several types of cases to choose from, our chief concern is that each one delivers on its own promises. That said, there's more to our assessment other than some standard drop tests. For instance, is the case a pain in the neck to install? Does it offer features outside of just basic protection? And lastly, is its design worthy of its cost?
---
Other Samsung Galaxy S9 Cases We Tested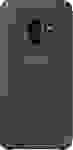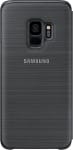 Samsung LED View Cover
Though not one of our favorite cases overall, the Samsung LED View cover is certainly the most interesting. It is a standard folio-style case with a cover that flips to fully protect the front of the phone. What makes it neat is the front cover includes a touch-sensitive array of LEDs that can show you the time, notifications, and even controls for things like volume.
It's a really neat idea–in theory. In practice the notifications and touch controls don't stick around long enough to be super useful, running counter to one of the S9's best features, its always-on display. The cover itself is made of a nice material and it does protect the phone well, but the LED functionality needs some improvements before it becomes more than a gimmick.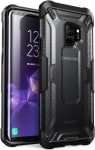 Supcase Unicorn Beetle
The Supcase Unicorn Beetle case is a transparent, single-layer case with rubber bumpers lining the edges.
One major issue with the Unicorn Beetle case are its buttons, which take the form of marked spots on the edges where there's less resistance in the rubber, rather than actual, elevated buttons. This makes your Galaxy S9's volume and power buttons difficult to press, which puts it at a slight disadvantage compared to some of its contemporaries.
Still, at just $15 on Amazon, you might be willing to put up with a less-than-ideal button situation. The Unicorn Beetle isn't the most attractive case in the game, but it's affordable and feels sturdy enough to protect your S9 from minor mishaps.
All versions have a transparent back with bumpers that come in your choice of black, blue, green, or red.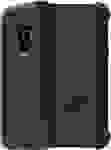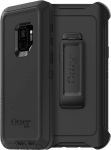 OtterBox Defender
The OtterBox Defender Series is one of the more heavy-duty cases in our round-up. Unfortunately, despite the Defender Series' three layers of protection, the case is too frustrating to use and too costly for most users.
Right off the bat, I found the case's relatively chintzy pieces to be difficult to snap into place. Once settled, the case's awkward plastic screen protector put a distracting layer between my thumbs and the S9's screen. On Amazon, users are split between those who don't mind the plastic screen protector and those, like me, who can't stand it.
At around $31 on Amazon, the OtterBox Defender Series case is probably not worth the cost or the trouble. However, if you're so inclined, it's available in several colors and patterns.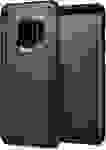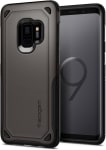 Spigen Hybrid Armor
Like the Caseology Parallax, the Spigen Hyrbrid Armor case is dual-layered, with a flexible insert and a hard shell on the outside. The soft, rubbery inner piece sticks out from underneath the outer shell, making the sides of your Galaxy S9 easy to grip.
The Hybrid Armor's design makes it a tad bulkier than the Parallax, however, and it doesn't seem like the added bulk would amount to a higher level of protection than than the Parallax.
That said, the buttons are squishy and responsive, the overall design is relatively good-looking, and at just $14 on Amazon, it's not a risky purchase at all.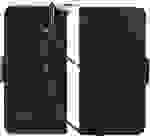 Arae Leather Wallet Case
This wallet style case from Arae may seem like a steal, but its flimsy construction quickly reveals the too-good-to-be-true price tag.
Like most wallet cases, this offering from Arae features an inner case nestled inside a bifold leather wallet. Unfortunately, the inner case—which is usually held in place via magnet on similar cases—is simply glued inside the wallet, meaning you can't take it out unless you tear the whole thing apart. Additionally, on the Arae case we purchased, the suede-like material lining the inside of the case appears to be ripping and peeling away.
However, if you're looking for a super inexpensive wallet case, this one's only about 11 bucks on Amazon—just don't expect it to last very long.
More Articles You Might Enjoy
The Best Smartphones
The Best iPhone 8 Cases
Apple iPhone 8 Plus Review
Up next
Get Reviewed email alerts.
Sign up for our newsletter to get real advice from real experts.