The Huawei GX8 (MSRP $350, online for $299) isn't quite on the Nexus 6P's level, but like the 6P, the value is undeniable. The GX8 isn't a top-of-the-line device, but it performs way better than a $300 phone ought to.
And that's the deal with the GX8–its best feature is its value. Sure, it's not quite a top-tier device, but more often than not, it does a remarkable job imitating one.
Design
Premium design at an affordable cost
Pick up the GX8 and the first thing you'll notice is its build, which combines the aluminum body of HTC's One M9 and the physical dimensions of a phone like Samsung's Galaxy S7; two flagship devices that reside in a class well above the GX8.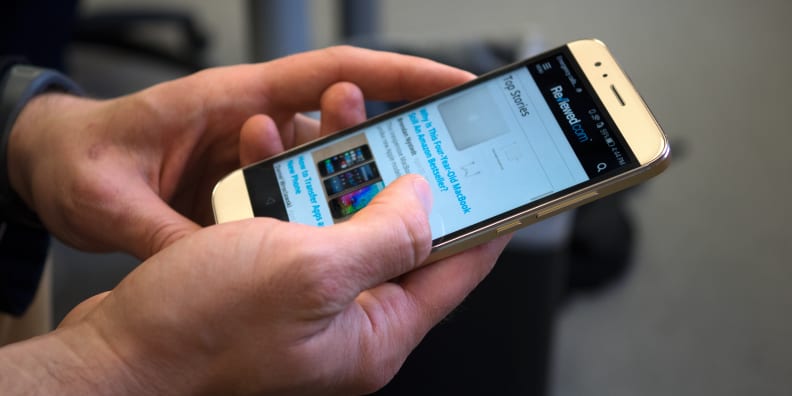 Every inch of the GX8—from its glass-and-metal build to its hefty weight—practically screams, "I'm a premium smartphone!" Our review unit is the gold variant, and coupled with its default, yellow-and-gilt Android theme, the GX8 is quite the charmer; it won plenty of "oohs" and "ahhhs" around our office.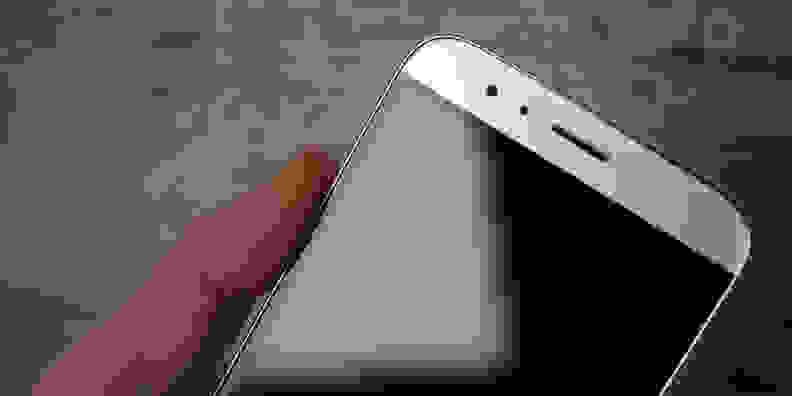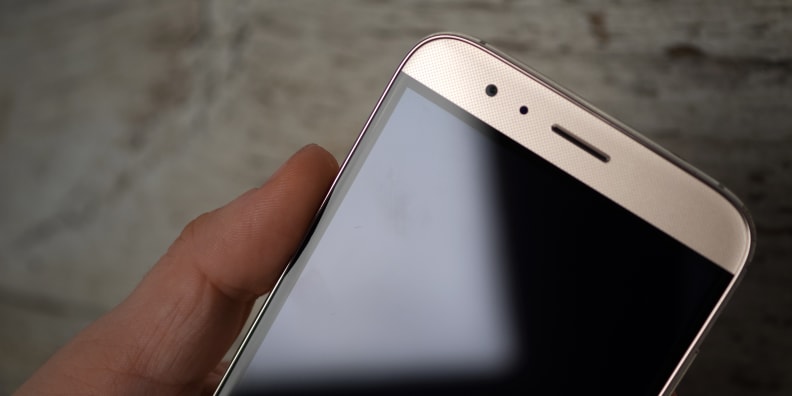 The GX8's 5.5-inch screen might take some getting used to if you've been using something on the smaller end for a while. I don't find the size to be a hassle myself, but the ultra-slick texture of the GX8's aluminum body often makes it tough to handle when holding it in just one hand.
And then there's the display's bezels, which I'm not going to get used to anytime soon. They're insanely big. It's kind of a bummer, given how bright and punchy the screen otherwise gets.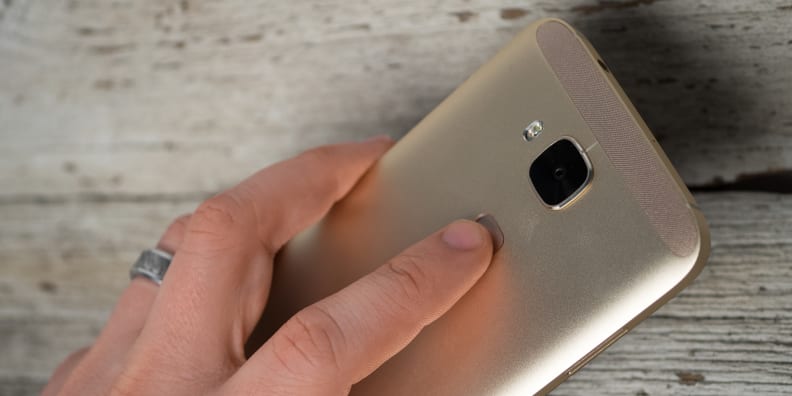 Along back is the GX8's primary camera, which protrudes slightly but not enough as to be a nuisance. Beneath that is the phone's fingerprint scanner, which might be a bother if you're used to scanning your thumb on the frontside of your smartphone (like the LG G4), but I've grown accustomed to both placements so there wasn't much of an adjustment period.
Overall, I enjoy holding the GX8 in a normal, stationary position, but the second I readjust its placement in my palm or shuffle my hands in order to reach a button it begins to feel too big and too slippery. It's a phone I'd recommend handling before purchasing, or at the very least know the details of your return policy.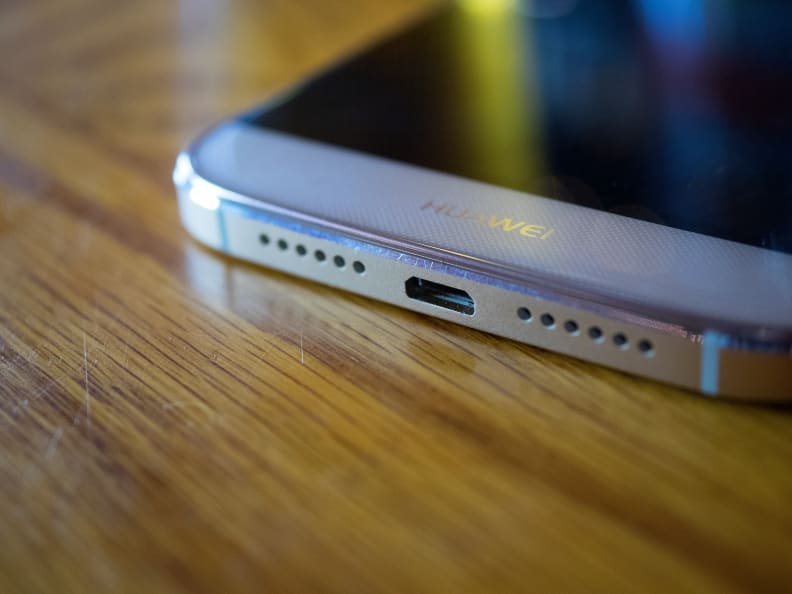 ×
Huawei GX8 Design Shots
Beyond that, the phone really shines. I'm struggling to come up with a mid-range smartphone that does a better job selling itself as something more posh. The Asus ZenFone 2 comes to mind at first, but even that looked better than it felt; it always kind of felt like plucking an apple from a fruit bowl only to find out that it's made of wax.
With the GX8, there's no wax—its glitzy vibe and brushed metal is very much real.
Hardware & Performance
Plenty of value despite some shortcomings
It didn't take much time for the GX8 to wow me with its speed, and our benchmark processor tests confirmed that impression: For the most part, the GX8 performs at a level slightly below the top-of-the-line, but close to last year's best.
Mobile gamers will be impressed with the GX8's ability to render graphics-heavy content smoothly, and folks who cycle through several apps at once won't be left high and dry, either.
The GX8 performs at a level slightly below the top-of-the-line, but close to last year's best.
I do, however, find Huawei's EMUI skin—which runs atop Android Lollipop—to have more than its fair share of quirks. These range from minor cosmetic issues to flat-out poor feature implementation, but more often than not, I found myself just wishing the skin wasn't there.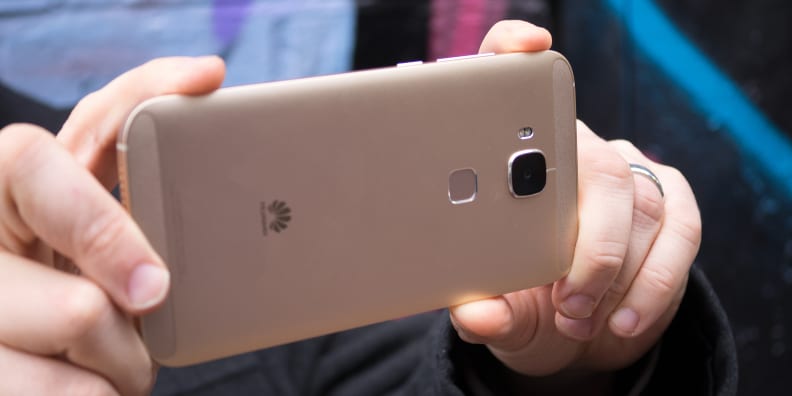 I appreciate, for instance, the one-handed option, which allows users to easily shrink the UI down to about a quarter of the size so it's more accessible. I didn't, however, find any use for the camera software's tacky "Beauty" filter, which opens a slider that literally lets you choose how "beautiful" your subjects are.
I also didn't have much use for Huawei's customizable gesture software, which launches apps based on letters drawn on a powered-down screen. Half the time the GX8 didn't register my gesture, and when it did, the response was sluggish. Needless to say, I spent most of my time launching apps the old fashioned way.
That said, the GX8 is still a phone of pleasant surprises. Take, for instance, its microSD slot, which holds up to 64GB of expanded storage. I'm not sure why so many manufacturers still neglect external storage, but it's always an invaluable addition.
Of all the GX8's performance charms, the one I appreciate the most is its sturdy battery life.
Of all the GX8's performance charms, the one I appreciate the most is its sturdy battery life. In a heavy workload simulation, the GX8 paces out a little over four and a half hours. At a glance, this is only slightly above average, but when you consider that the iPhone 6s tops off at a hair under four hours, you can start to understand why we appreciate a mid-range phone that beats out the flagships.
In general, you can expect the GX8 to last you from your morning routine until you go to bed, which is usually good enough for most people.
Camera
The GX8 is sporting a robust 13-megapixel primary camera with an aperture of f/2.0, and for the most part, it does what it needs to do with relative grace. The inclusion of optical image stabilization definitely helps when your hand isn't steady; the sensor is zippy when hunting for a subject and keeps it in tight focus despite minor hand ticks. Dual-LED flash is another bell-and-whistle feature that I wasn't expecting to find when I first received the GX8.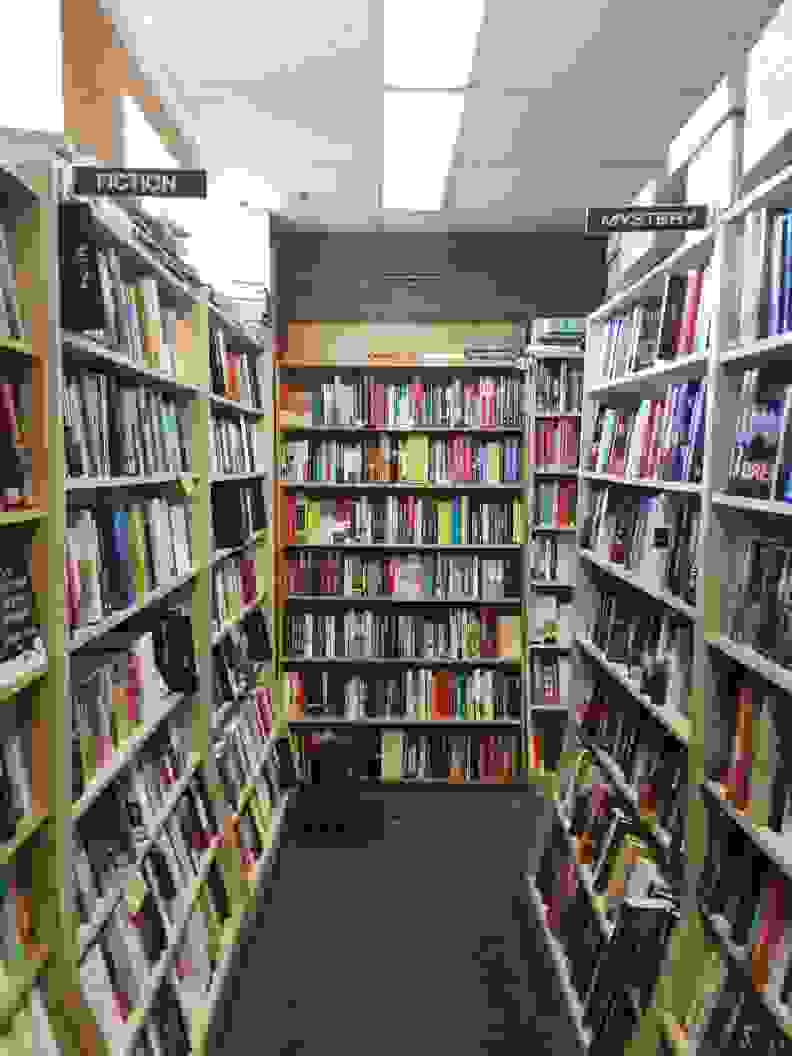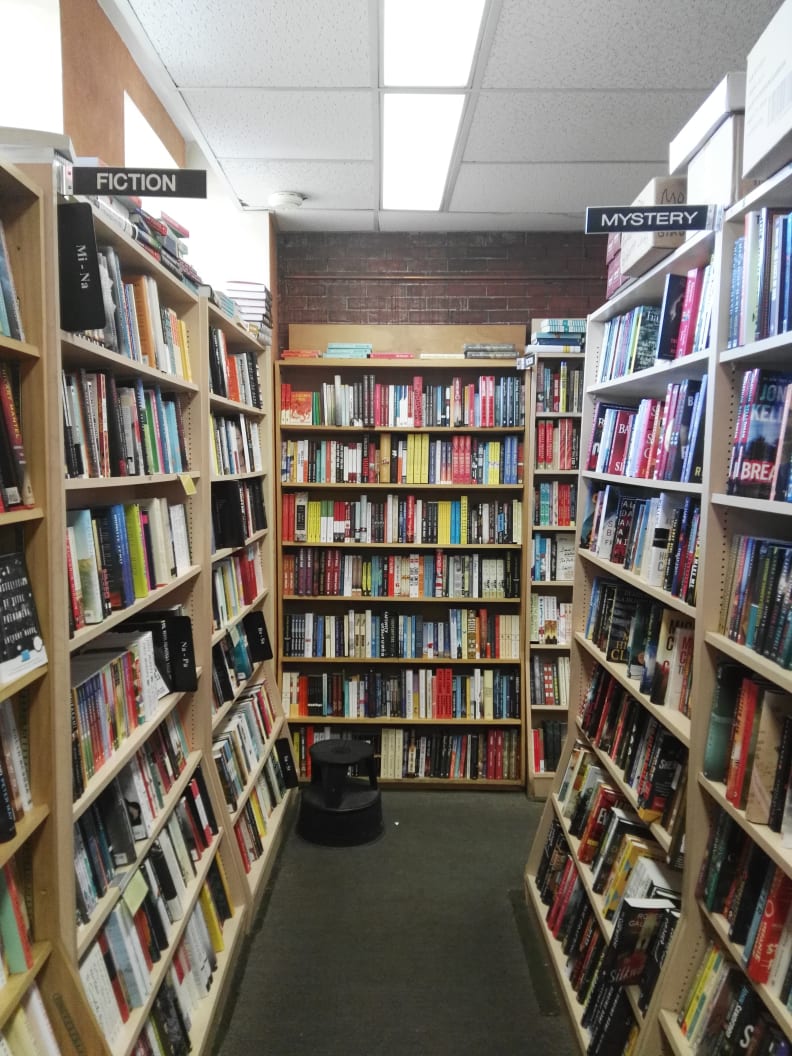 Unfortunately, the GX8 struggles where a lot of smartphone cameras often do—in low light. The camera's noise reduction software tends to crush details in dimly-lit settings. You can mitigate the damage by shooting with HDR, but I've yet to see an HDR photo taken on the GX8 that doesn't look over-processed.
In everyday situations, however, the GX8 holds its own and snaps perfectly adequate pictures. One of the things I dig about the shots I get is how vibrant they appear without being over-saturated to a cartoony degree. The GX8 also shoots in 1080p with better-than-average results, and its 5-megapixel front-facing camera will satisfy selfie-addicts.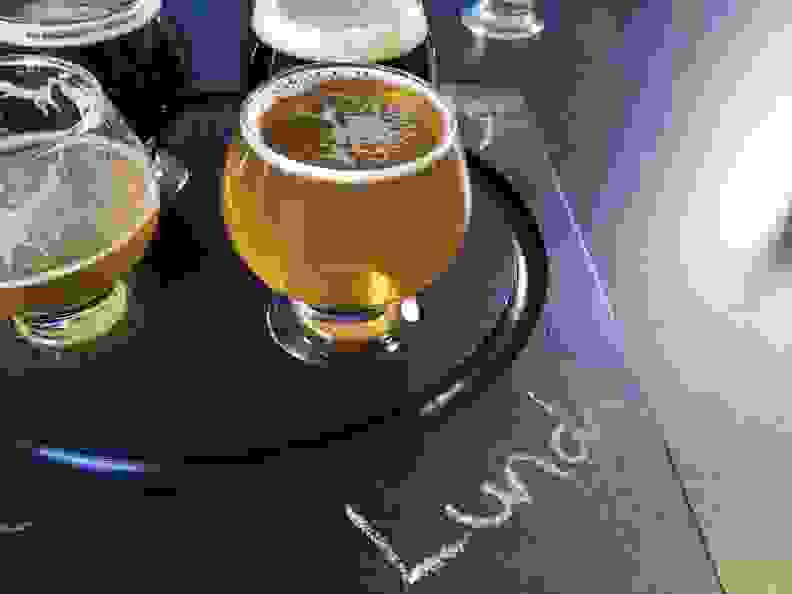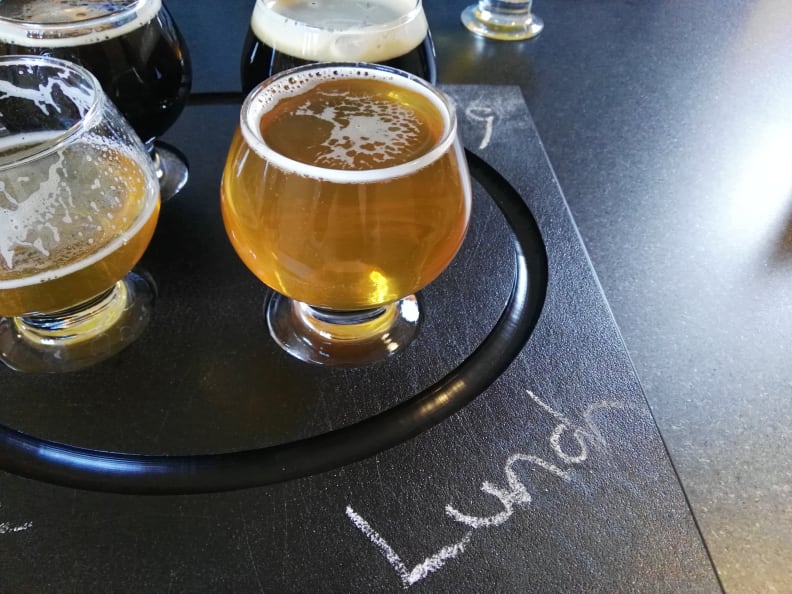 From an imaging standpoint, the GX8 does what it can, and it performs at a level above where it ought to be given its price. The camera's not going to compete with the Galaxy S7s of the world, but that's not the type of smartphone it's trying to be.
The Verdict
Thanks to some smart compromises, the GX8 shines
Here in the states, Huawei is pretty far from a household name. But if the GX8 is any indication, the manufacturer could find itself occupying Motorola's vacated spot as a maker of respectable, well-priced, stylish mid-range phones.
If you calibrate your expectations you'll find an attractive, competent performer in the GX8.
But make no mistake: This is a phone of compromise. Despite its glamorous build and highly respectable CPU performance, the phone's UI skin kind of gets in its own way, and the heavy, chunky build of the GX8 will be a hard sell for people who are used to smaller, leaner smartphones.
If you calibrate your expectations, however, you'll find an attractive, competent performer in the GX8; for $300 to $350, you're basically getting a phone that would've been flagship quality a year ago. Even with its tiny flaws, the GX8 is what other low-cost, high-value phones should aspire to be.
Related Video
Meet the tester
Michael Desjardin
Senior Staff Writer
@Reviewed
Michael Desjardin graduated from Emerson College after having studied media production and screenwriting. He specializes in tech for Reviewed, but also loves film criticism, weird ambient music, cooking, and food in general.
Checking our work.
Our team is here for one purpose: to help you buy the best stuff and love what you own. Our writers, editors, and lab technicians obsess over the products we cover to make sure you're confident and satisfied. Have a different opinion about something we recommend? Email us and we'll compare notes.
Shoot us an email