You can't chuck a smartphone at CES 2015 without hitting some kind of curved display. They're everywhere, from TVs, to cars, to billboards, and smartphones.
The one overarching question: why?
Most manufacturers try to spin some about how curved displays more naturally replicate how you view the world, or how they're more immersive. But in revealing its new flagship smartphone, the curved G Flex 2, LG gave us one simple answer: curves are beautiful.
LG's not wrong. The G Flex 2 is a beautiful piece of hardware: a 5.5-inch premium smartphone with a full-HD screen, a new and improved camera, and a bleeding-edge processor. It also has a more durable screen, and a drastically improved self-healing back that literally heals scratches before your eyes.
Do you need a curved smartphone? Probably not, but LG is betting you'll want one anyway.
Design & Usability
LG has no trouble with the curve
With every passing year, flagship smartphones grow another fraction of an inch. That's why it's surprising that the G Flex 2 has actually shrunk, replacing the original's 6-inch 720p screen with a 5.5-inch full-HD panel.
The knock-on effects are dramatic. The G Flex 2 is much easier to hold and use one-handed than the G Flex, and its higher-PPI screen presents a far more detailed image. LG has also seemingly improved the quality of the POLED (plastic OLED) screen, with rich, deep blacks that contrast with bright whites.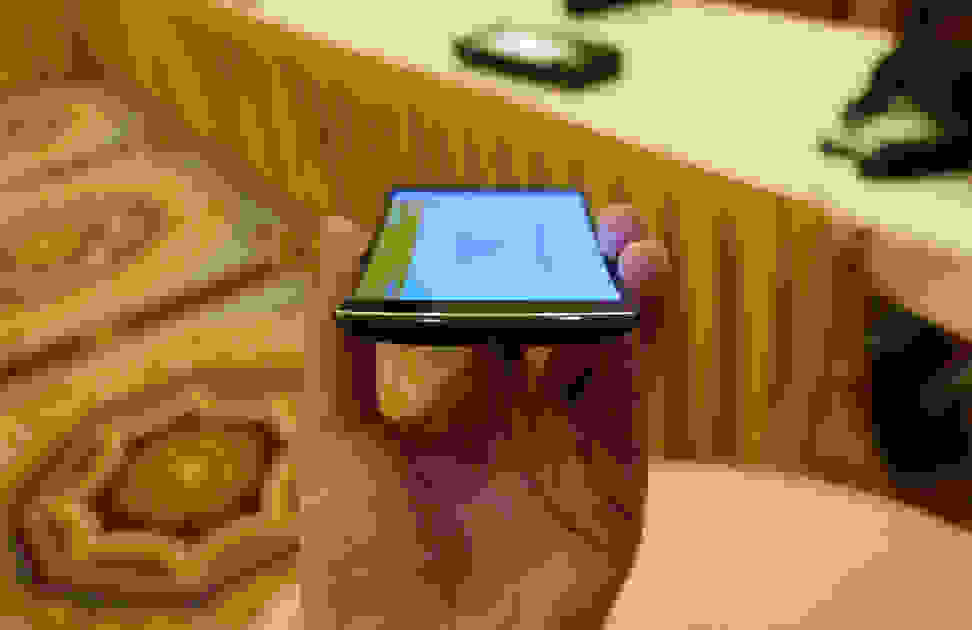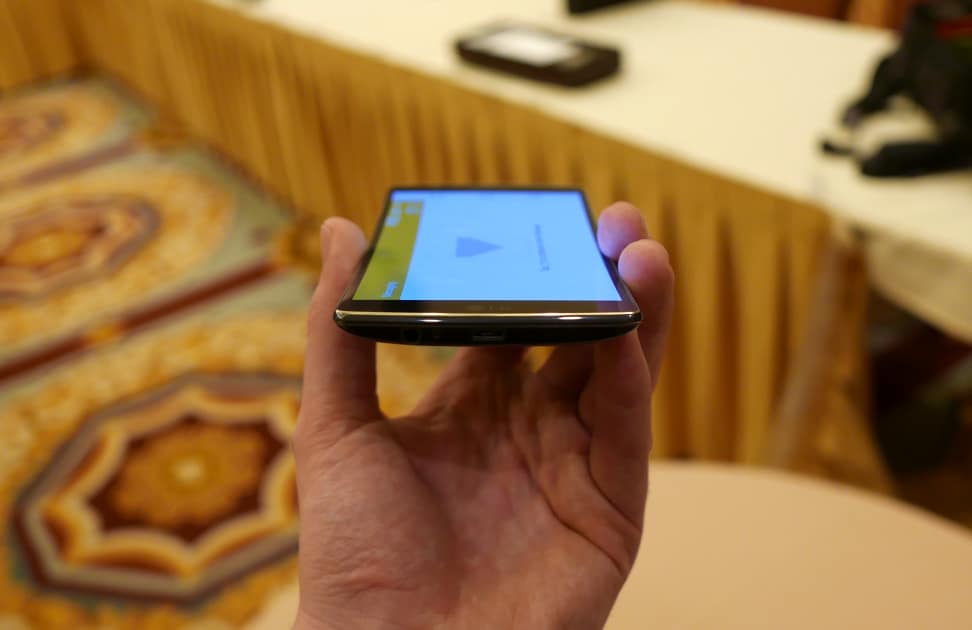 Of course, the big draw with the G Flex 2 is its curved design. As with the original, it's not very pronounced—you can hardly notice it at all when it's just sitting on the table. It feels great in the hand, bent just enough to fit the curve of your face and the palm of your hand. The new and improved finish doesn't hurt either, though it is a serious fingerprint magnet.
These tweaks aside, the G Flex 2 identical to the G Flex, and includes some components cribbed from last year's LG G3. It's mostly featureless on the front and sides, with a cluster of controls on the back, just below the lens, camera module, and flash.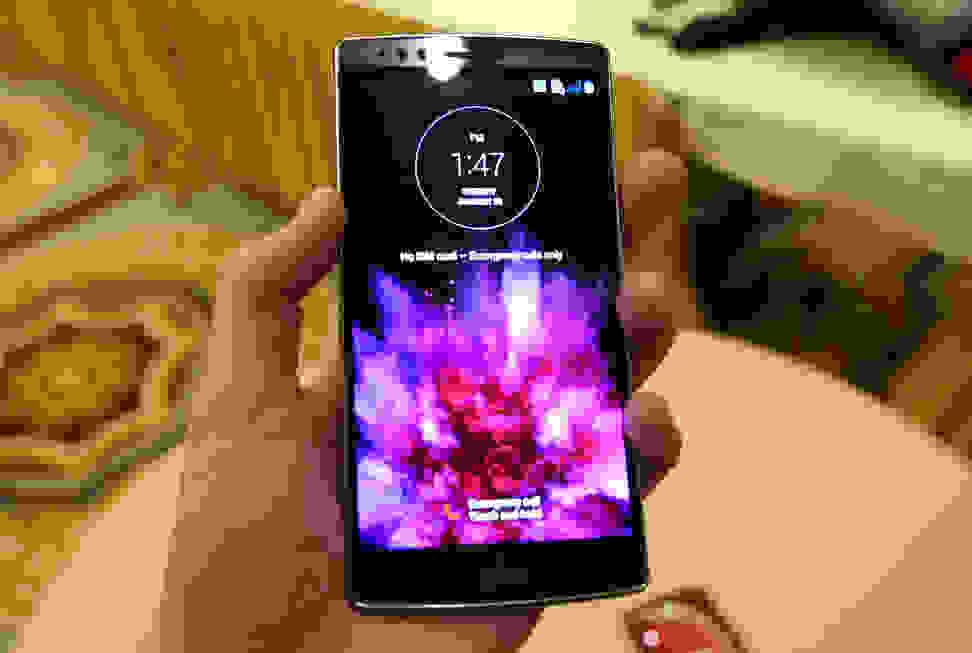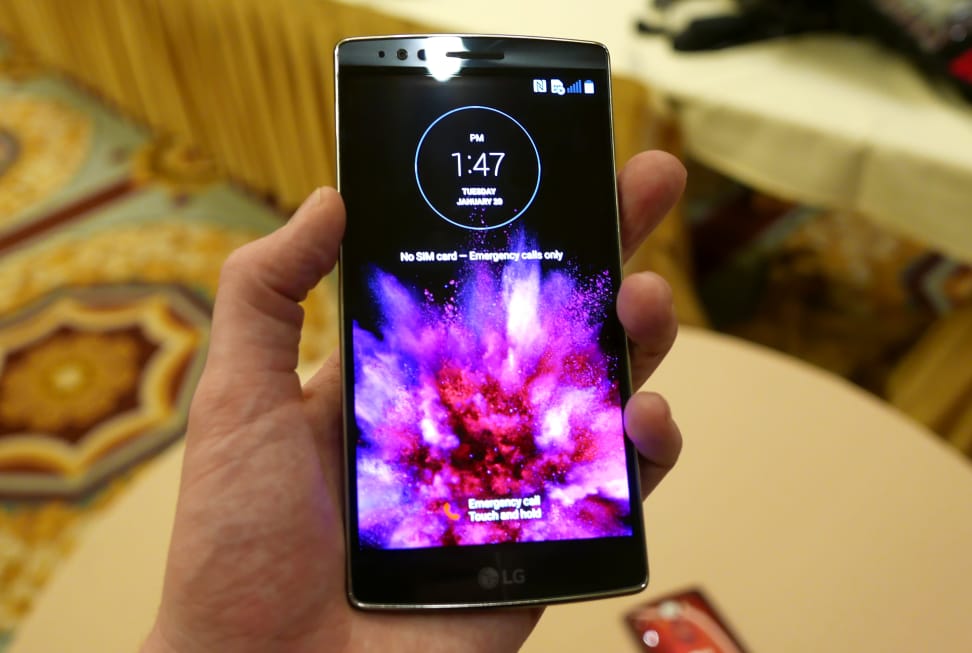 Altogether, the G Flex 2 feels great in general use. The downsized display fixes most of our handling issues with the original, turning what was an almost unusable phone into something far more appealing.
If we have one unresolved concern it's with the central control cluster around back. Even with long fingers, it's hard to reach the right buttons at times. It's not a deal breaker, but it takes some getting used to if you aren't already using an LG device as your daily driver.
Features
An improved camera is nice, but a Snapdragon 810 is even nicer.
Qualcomm's processors power most of the flagship smartphones on the market today. The company's Snapdragon 801 is probably most common, while the newer 805 powers Samsung's Galaxy Note 4. With the G Flex 2, LG has jumped the queue. Bypassing the 805, it's opted for the cutting-edge, eight-core, 64-bit Snapdragon 810.
That beast of a chip will be backed up by 2 or 3 GB of DDR4 RAM and 16 or 32 GB of built-in storage, depending on where in the world you're located. That combination should put the G Flex 2 toward the head of the list of the most powerful smartphones on the market. It also means it's ready to take advantage of newer Category 6 LTE networks once they become available.
Many of these features will be matched by other flagships later this year, but one thing will likely remain unique to LG: the Flex 2's self-healing back.
The coating is improved over last year's version, healing scratches in a matter of seconds as opposed to minutes. Though we weren't able to test it out during our hands-on experience (it's generally frowned upon to intentionally damage prototypes), LG showed us a manufacturing video that was very impressive, indeed.
The G Flex 2's self-healing back repairs scratches in a matter of seconds, as opposed to minutes.
Of course all the bells and whistles in the world don't matter if the phone dies every hour. The G Flex 2 will include a 3,000mAh battery, reportedly good for more than a full day's usage. Unfortunately, the battery doesn't appear to be easily replaceable, but it will accept current at up to 2.6amps. That means you get a 50% charge in just 40 minutes.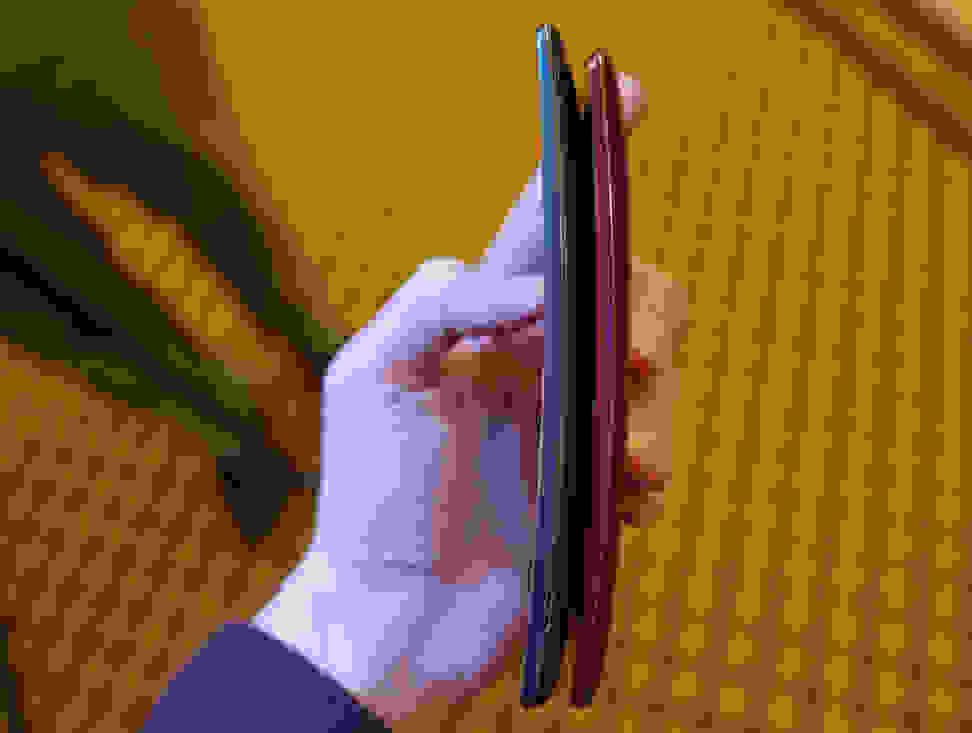 Camera
You had me at "lasers."
The original LG G Flex was cool, but its camera left a lot to be desired. The sequel looks to set that right, transplanting the vastly superior 13-megapixel image sensor from the LG G3 and pairing it with improved laser autofocus, optical image stabilization, and improved processing algorithms.
LG claims the laser autofocus system now functions in any Android camera app.
We'll reserve final judgement until we can get the G Flex 2 into our labs, but given that the G3's notable edge over the original Flex, this should be a big upgrade. The laser autofocus in particular is a game-changer.
The built-in camera app hasn't gotten any TLC, but on the plus side, LG claims the laser AF system now functions in any Android camera app. This fixes one of our biggest complaints about the G3, which had significantly slower AF outside of the barebones native camera app.
For selfie fanatics, LG is complementing the improved hardware with some cool new software tricks. An improved version of Gesture Shot (an LG customization that can tell when you want to take a selfie and shoot for you) detects when you're using a selfie stick (seriously) and flips into image review mode when you lower the phone.
Conclusion
It took a couple tries, but LG has hit this curve out of the park.
Perhaps the only thing more puzzling than ever-expanding smartphone screens is the proliferation of curved displays across multiple categories.
Every company wants its products to stand out, but it hardly seems like customers are banging down Best Buy's doors for these things. It was a questionable (if bold) move, then, for LG to combine both trends into a 6-inch, curved smartphone at CES 2014.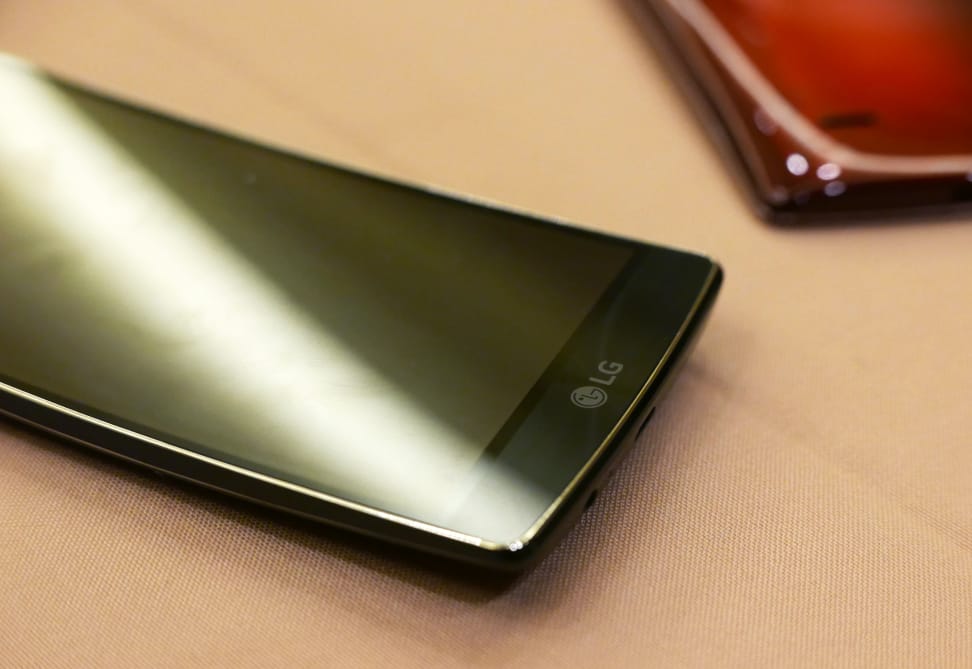 The original G Flex wasn't a flop, but it wasn't a bestseller in the U.S., either. It was too large, the curve didn't really add anything to the experience, and the camera was subpar. Unfortunately, those failures overshadowed the legitimately awesome things the G Flex brought to the table.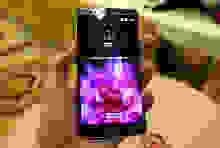 A self-healing back that will repair scratches in seconds? A screen you can stand on and bend, only for it to Stretch Armstrong back into place? These are advances that every phone should have, but they didn't get much press because it's hard to take a 6-inch phone seriously.
The G Flex 2 is a far saner proposition, with a 5.5-inch screen, a great camera, all-day battery life, and a processor that smartphone nerds have been drooling over for a year. The result is a phone to be envied, with a curved display that's a cherry on top, rather than the punchline to a bad joke.
It remains to be seen if LG can pull everything together. But if it can, the G Flex 2 may once again be the smartphone everyone's talking about at CES—and this time, it'll be for the right reasons.
Our editors review and recommend products to help you buy the stuff you need. If you make a purchase by clicking one of our links, we may earn a small share of the revenue. Our picks and opinions are independent from any business incentives.