This year, Motorola released three Moto Gs: the Moto G4, the Moto G4 Plus, and the Moto G4 Play (MSRP $149.99), the last of which is the leanest and most affordable of the three.
For the most part, the G4 Play is a ho-hum device; its processor is slow, its camera leaves a ton to be desired, and its design is anything but glamorous. But while the Moto G4 Plus isn't even good enough to justify its admittedly-low price of $250-$300, the G4 Play's lackluster performance is much easier to stomach at just $150.
The newest iteration of the Moto G may have lost some of that value-driven magic of its predecessors, but it's still a halfway-decent option for people hoping to buy a cheap phone and forget about it.
About the Moto G4 Play
Don't expect to be bowled over by the Moto G4 Play; its hardware is built for value, not performance. Here's the phone at a glance:
• Qualcomm Snapdragon 410 processor • 2GB RAM • 16GB internal storage, up to 128GB of expanded storage via microSD • 5-inch, 1280x720 LCD display • 8MP, f/2.2 primary camera with autofocus and LED flash • 5MP f/2.2 front-facing camera • 4G LTE, WiFi, and AC/Bluetooth • Removable 2,800mAh lithium-ion battery • Non-reversible microUSB 2.0 port
While it's nice to have the ability to swap out the battery, the G4 Play is stuck with a non-reversible microUSB port; lots of phones still do, including most Samsung and HTC phones.
Since the G4 Play tops out at 16GB of internal memory, we highly, highly recommend investing in a microSD card for expanded storage. 16 gigabytes fills up faster than you think.
What We Like
Its camera is fine for casual use. If an impressive camera is something you're after, keep on walking; the G4 Play's 8-megapixel primary camera is anything but impressive. It will, however, treat you well in most situations and deliver perfectly fine shots for Instagram and Facebook.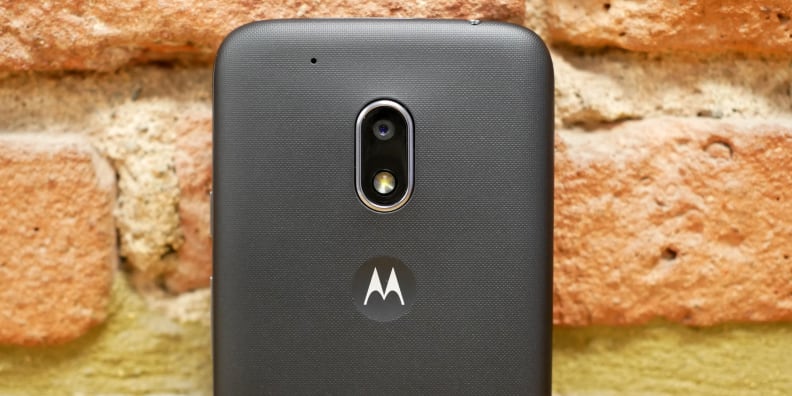 That said, its low-light performance doesn't quite cut it. Shots taken in dimly-lit settings will almost always lack detail—the sensor just isn't sophisticated enough to accommodate a lack of ample lighting and the noise reduction software can't pick up the slack.
You'll most likely have nothing terribly great or terribly terrible to say about the G4 Play's camera
So if you don't fancy yourself a shutterbug, you'll most likely have nothing terribly great or terribly terrible to say about the G4 Play's camera, and that's probably the best you can hope for when it comes to a smartphone that costs less than $200.
A removable battery that lasts all day The G4 Play's 2,800mAh li-on battery has two things going for it—it's long-lasting and removable. In our lab, the G4 Play lasted just over seven hours, and in the context of our rating system, this is surprisingly good for any smartphone, let alone one that costs about $150. In non-scientific, everyday situations, users can expect well over a day's worth of regular use, provided "regular use" isn't, say, streaming movies for five hours.
Having the flexibility to remove and replace the battery is a breath of fresh air.
Having the flexibility to remove and replace the battery is a breath of fresh air as well, and a feature that's seemingly disappearing before our very eyes across the entire industry. Travelers and heavy users will appreciate being able to carry around a spare battery and swap it in when the time comes.
It's insanely affordable. In my review of the Motorola Moto G4 Plus, I mentioned that its best feature by far was its price tag. Despite its low price, however, the G4 Plus is still a little too expensive for what it is; for a little more money, you could land a phone that runs circles around the G4 Plus.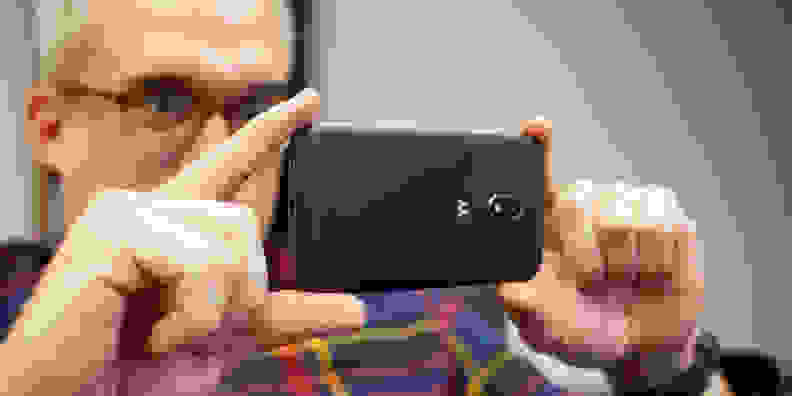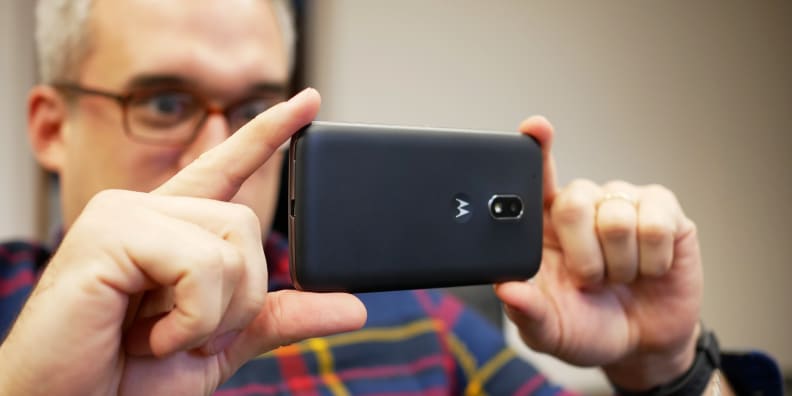 The G4 Play, on the other hand, is cheap enough to score a few more points in the "value" column; at around $150, it delivers pretty much exactly the type of performance you'd expect. It doesn't feel quite as much of a steal as the second generation Moto G did a year ago, but if you drop in a microSD card and pick up an extra battery, you'll probably be able to tolerate the not-so-great aspects of its hardware and software.
What We Don't Like
Cheap design Given its outlandishly low price, you're probably expecting the G4 Play to have a less-than-elegant design, and unfortunately, you'd be right—there's not a whole lot to love about the way the G4 Play is built.
Sure, it's lightweight and durable thanks to its mostly-plastic body, and durability should count for something, but it also swings and misses when it comes to the little things. Its power button and volume rocker are far too squishy for their own good, and the volume rocker itself is so small that it's routinely tougher than it ought to be to adjust the volume of the speaker or the ringer.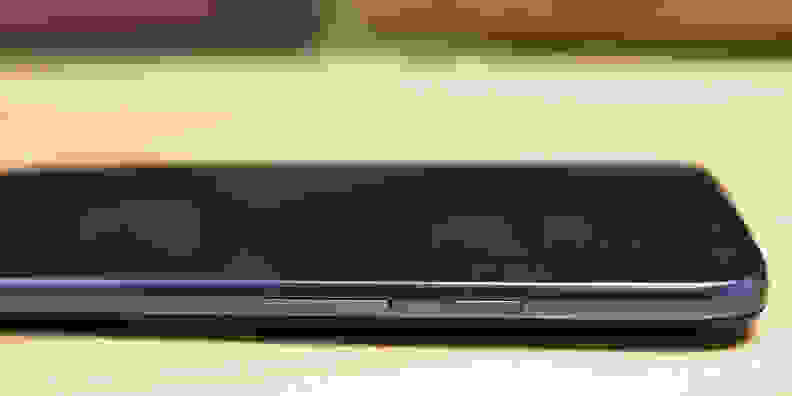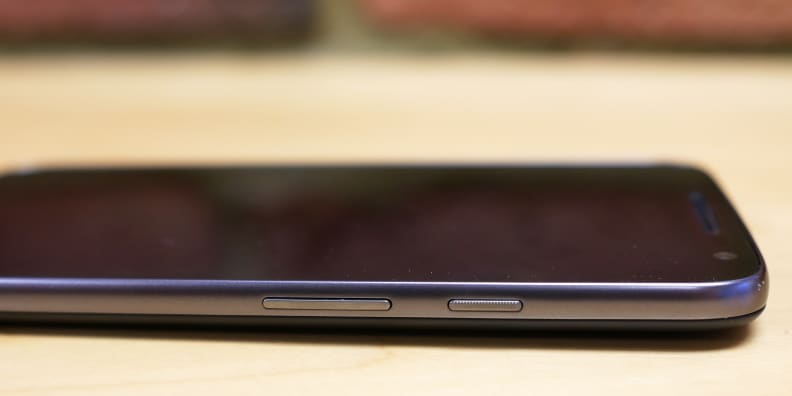 I also found the placement of the camera to be an annoyance given the phone's relatively small dimensions. Because the camera is positioned in the middle of the phone's backside rather than the upper-left corner, I often found myself accidentally resting my finger on it while scrolling through a webpage or my Facebook feed.
Sluggish performance on account of a sub-par processor Let me make one thing clear right off the bat: despite its name, you're not going to be playing very many graphics-heavy mobile games on the G4 Play, and if you try, you're probably not going to be very satisfied.
Despite its name, you're not going to be playing very many graphics-heavy mobile games on the G4 Play
Coupled with 2GB of RAM, the phone's Snapdragon 410 processor simply can't handle the type of computing needed to run games with a lot of information on the screen at once. A game like Pokémon Go, for example, bumps into the ceiling of what the G4 Play is capable of rendering at any given time, and will often stutter during the more dynamic moments of gameplay.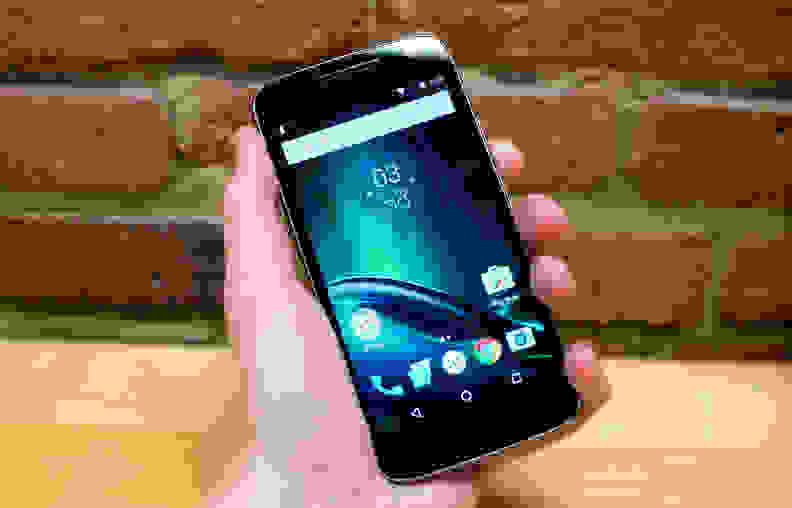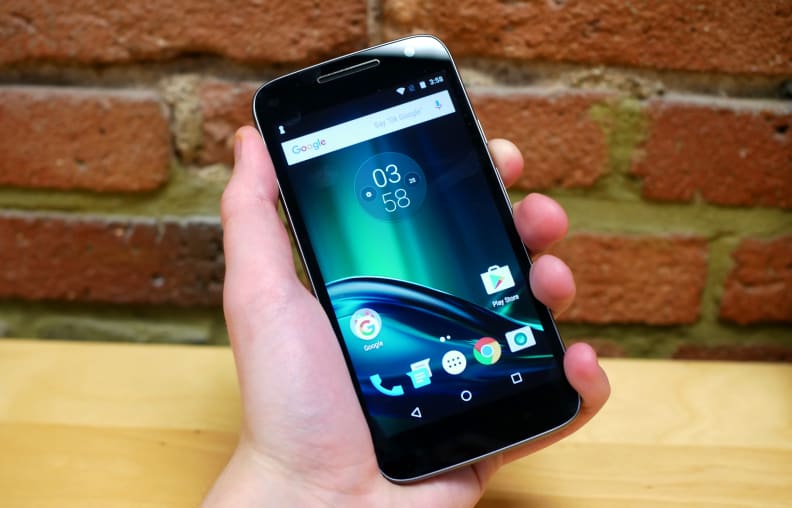 Web browsers aren't safe, either; sophisticated websites will often throw the G4 Play for a loop, making scrolling and typing much more of a headache than it ought to be. For some context here, when it came to our processor benchmark tests, the G4 Play scored lower than every other phone I tested in 2016.
I suppose if most of your day-to-day tasks include checking email, Facebook, and Instagram, the G4 Play will get the job done, but even the most basic of tasks feel significantly more sluggish on the phone's crummy processor.
Should You Buy It?
The only people I'd feel comfortable recommending the Moto G4 Play to are easy-to-please bargain-hunters who couldn't care less about their phone's camera, who don't do much mobile gaming, and who aren't frustrated by slower-than-average performance. Alternatively, if you want a cheap phone to use with a pay-as-you-go SIM card, the G4 Play is a decent option.
The G4 Play's low price and long-lasting, removable battery and are basically its only two saving graces
In other words, if you've made it to the end review and still find the G4 Play's $150 price to be enticing, there's a very good chance that you fall into one of the above crowds, which are the only crowds I can foresee putting up with the G4 Play's lackluster hardware.
The G4 Play's low price and long-lasting, removable battery and are basically its only two saving graces. Outside of that, there's not much to appreciate here; it's a $150 smartphone that performs as well as you'd expect, all things considered.
Related Video
Meet the tester
Michael Desjardin
Senior Staff Writer
@Reviewed
Michael Desjardin graduated from Emerson College after having studied media production and screenwriting. He specializes in tech for Reviewed, but also loves film criticism, weird ambient music, cooking, and food in general.
Checking our work.
Our team is here for one purpose: to help you buy the best stuff and love what you own. Our writers, editors, and lab technicians obsess over the products we cover to make sure you're confident and satisfied. Have a different opinion about something we recommend? Email us and we'll compare notes.
Shoot us an email