Funded on Kickstarter last fall, the new Nextbit Robin (MSRP $399) is a phone that gets around this problem with an innovative cloud-centric storage system. It's a relatively straightforward concept—when you run out of space, it stashes stuff you don't use in the cloud—but up until now, nothing quite like it has ever materialized.
The freshness of the Robin, and the thing that makes it cooler than most phones in its class, is how future-oriented it is. But while it's otherwise a well-designed midrange Android phone, it'll likely appeal mostly to people who are willing to buy into that cloud-based future, early adopter issues and all.
Update: As of March 17, 2016, Nextbit is cancelling the Verizon and Sprint versions of the Robin smartphone. Nextbit CEO Tom Moss cited growing costs and complications with the implementation of a CDMA version of the smartphone on Verizon's network.
Look & Feel
Delightful, with some caveats
From the moment we took our mint-colored Robin out of the box, it was clear that this was no ordinary Android phone. Its two-toned plastic build might stray too far into Fisher Price territory for some people, but just about everyone in our office has been digging the Robin's bright, bubbly personality.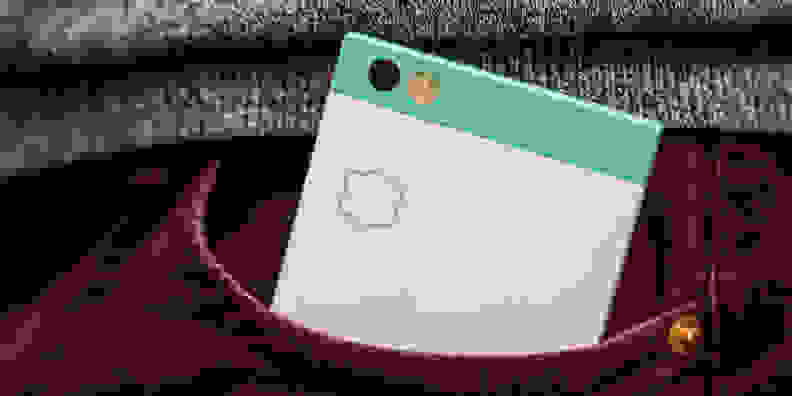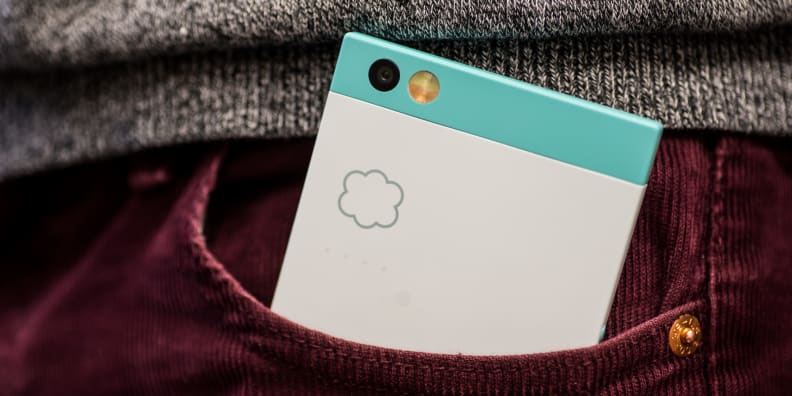 Smartphones, after all, can be fun. This concept can get lost when almost every single flagship phone is basically just some variation of aluminum and glass, but it's true. Luxury cars are nice, but sometimes you just want to cut loose in a bright blue Mini Cooper.
Despite it's relatively large 5.2-inch screen, the Robin handles pretty well. The plastic used in its outer shell isn't textured, but it lacks the glossy, slippery finish that often makes devices difficult to grip.
If you're used to a smartphone with rounded edges, however, be warned: The Robin has some sharp corners and it's not afraid to use them. This is easily my biggest beef with the Robin, and for as comfortable as it is for its size, those damn corners always manage to miff me when I'm limited to single-hand use.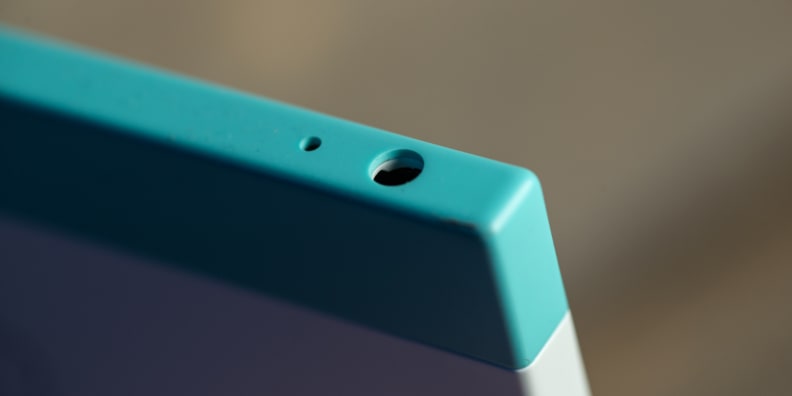 For all of Nextbit's talk about the team's approach to a balanced, harmonious smartphone design, I was a little disappointed to find the device's volume buttons sitting directly opposite the power button. Mostly this is just a pet peeve of mine, but also you'll often go to press a button on one side, only to accidentally hit one on the other.
And even though the power button is equipped with a fingerprint sensor, I can't say I'm nuts about the lack of a home key—either physical or touchscreen—somewhere beneath the display. I recognize that there are different schools of thought on this, but for my money, having more than one way to wake up a smartphone is always ideal.
It's nice to see USB Type-C making an appearance here; charge times are fast and the reversible cable is a breath of fresh air. Unfortunately, the port where the USB cable connects power brick appears reversible even though it's not—the cable even fits both ways, but it'll only charge when plugged in the right way.
Performance
For the most part, the Nextbit Robin is built like an upper-middle-tier Android phone. It's not a powerhouse, but make no mistake: The phone's internals are built with performance in mind.
So what are we looking at, here? Well, the Robin's Snapdragon 808 processor is not going to compete with Apple's A9 chip or the Snapdragon 820 chips we're probably going to see in 2016 flagships, but it doesn't need to–the Robin's modest processor coupled with a generous 3GB of RAM keeps it humming along at a fantastic pace.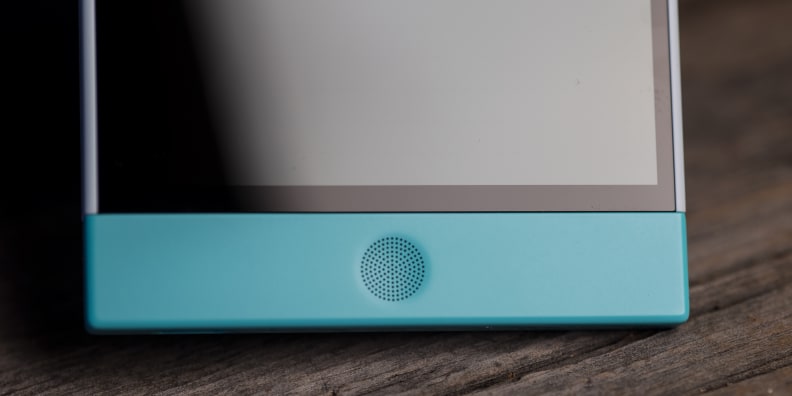 In fact, the phone's effortless speed is one of the things that surprised me the most about it. I was expecting decidedly middle-of-the-road test results and ho-hum everyday experiences, but the Robin aced our benchmarks and managed to impress me whenever I tossed a heavy workload at it.
The only benchmark it really stumbled over was our battery test. Sorry to be the bearer of bad news, but this is easily the biggest bummer about the Robin. The non-removable 2680 mAh battery is a couple steps behind current trends, but it still ought to perform better than it does.
The battery is easily the biggest bummer about the Robin.
For typical day-to-day use, the Robin can make it from your nightstand in the morning to your nightstand in the evening. However, we measured a measly three hours of an abnormally heavy workload and just over four hours of video playback.
In the past, strong battery life has often been a selling point for phones that weren't quite top-of-the-line. Unfortunately, that just ain't the case here.
Smart Storage
The Robin's bread and butter
The Robin's cloud storage feature is simple enough to explain. When a user begins bumping up against the ceiling of the phone's internal storage, the phone automatically begins archiving apps and photos to the cloud. There's 100 gigabytes of cloud storage tethered to each Robin, and you can re-download anything archived whenever you need it.
When an app is archived, the app's icon turns into a black-and-white "ghost." When it's recovered, the color returns to the icon indicating it's ready to go. The backup process only takes place when the phone is plugged in and connected to WiFi, however, which brings me to my first point about the Robin's smart storage: I can only see it benefiting people with reliable, fast WiFi connections at both work and home.
Even small apps on a strong WiFi connection take a good amount of time to restore.
And then there's the actual process of archiving and accessing data. Even small apps on a strong WiFi connection take a good amount of time to restore. I averaged about 4-6 minutes per app, and this was with a pretty fast connection. Your mileage may vary, obviously, but this feels like a process that could be sped up in the future.
I really appreciate how flexible and forward-thinking this concept is, even if in practice it's a bit of a handful. Basically, the cloud storage management introduces a whole new dynamic to your day-to-day smartphone activity. It's useful, but it's important to keep in mind that this is definitely a feature that requires some active management on your part—even if it's mostly automatic.
The Camera
As with most technology, if you want things at a discount you need to be prepared to make some sacrifices. With mid-range phones, the first sacrifice is almost always the camera. But despite its $399 MSRP, the Robin ships with a 13-megapixel Samsung-supplied camera that isn't all that bad.
What really oughta please the shutterbugs, though, is the camera's competency. In moderate-to-bright daylight (conditions you're most likely to find yourself shooting in) the Robin captures colors with superb accuracy. It doesn't do the whole over-saturation thing that a lot of its contemporaries do, leaving you with pleasant, naturalistic colors.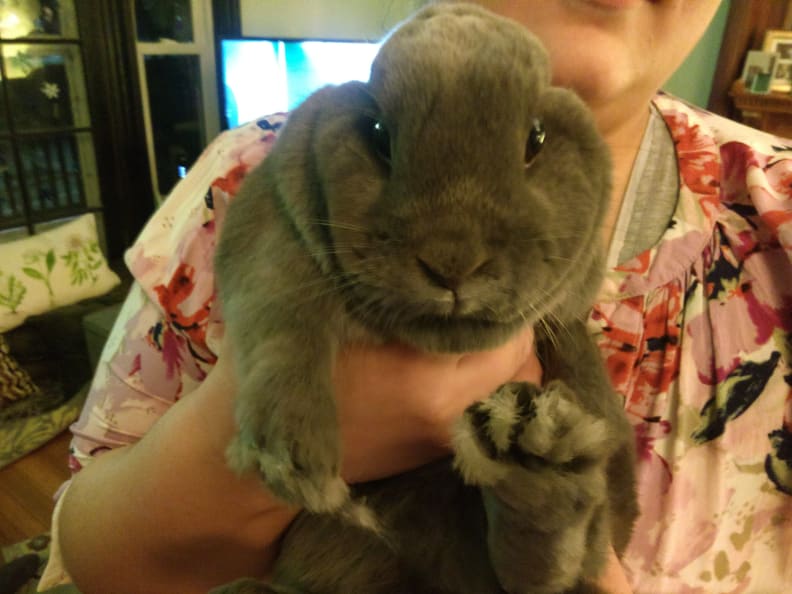 ×
Nextbit Robin Sample Photos
In low-light settings, things look a little different. The Robin does manage to capture a good amount of detail in darker conditions, but it over-sharpens subjects to the point where those details are crushed. There's a distinct lag between the screen tap and the shutter, meaning many fleeting moments simply pass you by. Nextbit has promised a fix, but until that happens, you're stuck with an unresponsive camera.
4K Video
Of all the Robin's premium features, the inclusion of 4K video capture was the one that surprised me the most. It's not something we've seen outside of flagship phones, so it is a nice extra here—though it will eat into the Robin's previous 32GB of built-in storage.
On the surface, it's a great addition to a camera package that's already stuffed with value. In bright light the 4K videos are super-sharp, but videos suffer in low-light in the same way photos do, with aggressive over-sharpening stepping all over finer detail.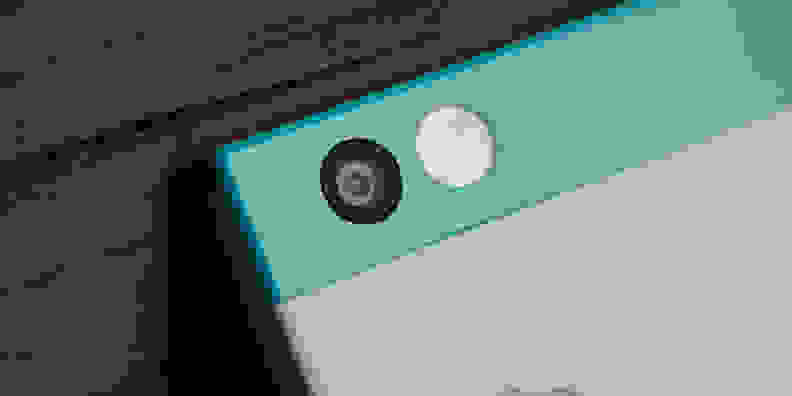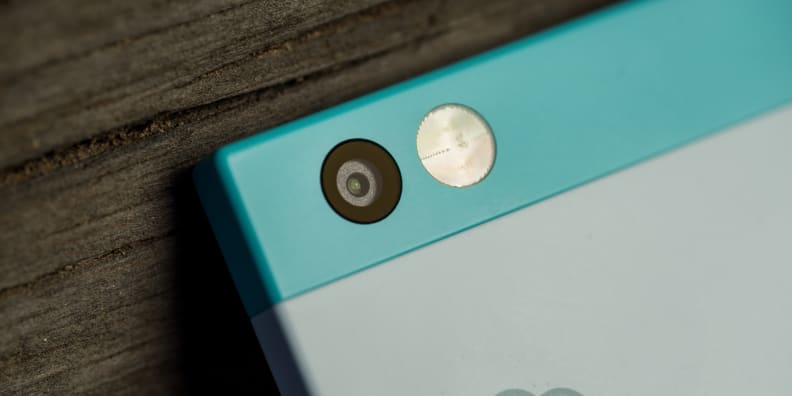 It's also worth noting that, as of now, video is not something the Robin can archive via smart storage. Those 4K videos are going to be big, so use this and you'll pretty quickly find yourself using the phone's cloud storage feature.
As of now, video is not something the Robin can archive via smart storage.
All in all, the Robin's camera performs about as well as the rest of the phone. It's good (surprising at times, even) but not great. For a phone in this part of the market, though, it's certainly among the better ones that we've tested.
The Verdict
Despite its shortcomings, the Nextbit Robin is one of the most forward-thinking devices on the market. While it's a proof-of-concept, it's a damn convincing one. It's not hard to imagine a world where physical smartphone storage has taken a backseat to the cloud, and you have to celebrate Nextbit for trying to get the inside track.
There are some glaring problems that stop the Robin from soaring to the dizzying heights it sets out to reach.
But there are some glaring problems that stop the Robin from soaring to the dizzying heights it sets out to reach. Its battery doesn't stand tough, for one thing, which puts it at a significant disadvantage for the middle-to-heavyweight class.
The Robin's physical build might also literally rub people the wrong way; its sharp corners never quite settled into my hand the way I wanted them to. It's still a beautiful, fun phone, but it won't appeal to everyone.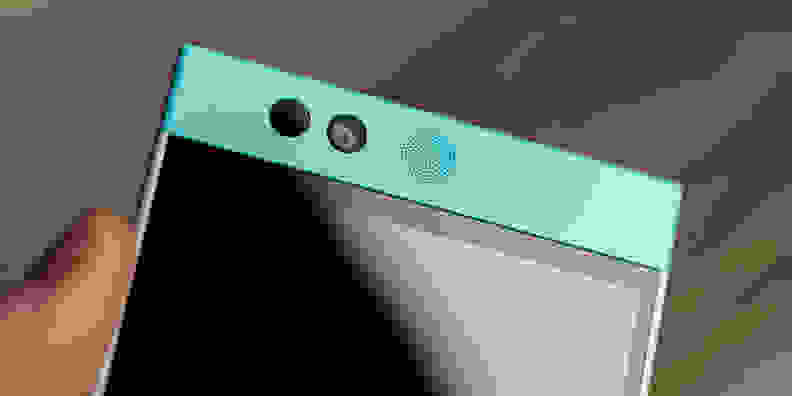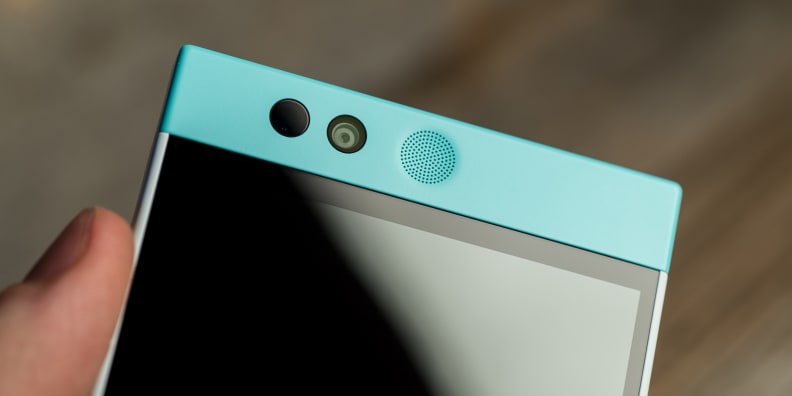 And then there's the fact that, yes, some people are going to have a hard time adjusting to the compartmentalization associated with the phone's storage. This shouldn't be something we hold against the Robin—many phones simply leave you with 16GB or 32GB of storage with no other solution—but this is a phone with a learning curve.
But truth be told, I'm not sure I'd be as excited about the Robin if it wasn't such a bold, cloud-centric device. It's reasonably priced ,sure, but without the cloud it's not much more than a well-designed, midrange Android phone.
The Nextbit Robin is here to shake things up a little, and in that regard, it succeeds.
But ultimately, this smartphone is for the people who read about the 100 gigabytes of cloud storage and think, "You know what? I could really get used to that." This is early adopter territory, and that's always going to come with some pain point. The fact is, the Nextbit Robin is here to shake things up a little, and in that regard, it succeeds.
Related Video
Meet the tester
Michael Desjardin
Senior Staff Writer
@Reviewed
Michael Desjardin graduated from Emerson College after having studied media production and screenwriting. He specializes in tech for Reviewed, but also loves film criticism, weird ambient music, cooking, and food in general.
Checking our work.
Our team is here for one purpose: to help you buy the best stuff and love what you own. Our writers, editors, and lab technicians obsess over the products we cover to make sure you're confident and satisfied. Have a different opinion about something we recommend? Email us and we'll compare notes.
Shoot us an email