Smartphones
Forget eReaders—you can turn your smartphone into a book instead
"Screen-swipers" are the new "page-turners"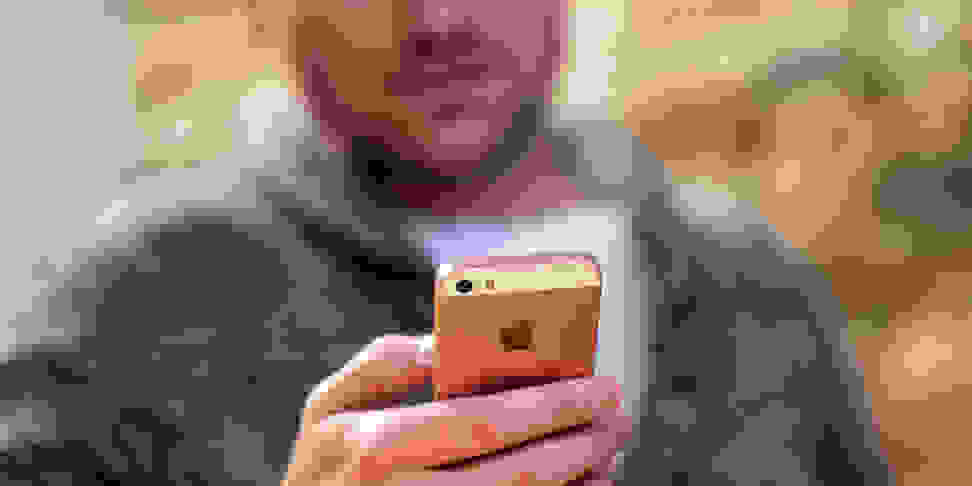 Credit: Reviewed.com / Chris Thomas
Somehow—against all odds—I've stubbornly resisted the allure of an eReader for years now. Given my penchant for stockpiling gadgets and how affordable eReaders are these days, I consider this a personal triumph of financial responsibility.
That said, a good ol' fashioned paperback—with its scribbled-in margins and dog-eared pages—isn't always the most useful option. And when you've got buses to catch, waiting rooms to sit in, and crowded subway cars to cram into, your best literary friend might already be in your pocket.
While you won't get enjoy all of the features (and the form factor) of an eReader, your iPhone or Android device is fully capable of playing the part of a miniaturized eReader if you allow it to be. Here's how to get started.
Pick the app that's right for you
Several of the most popular digital book platforms are available for iPhone and Android, but what you should choose depends on what you're looking for. If you already have an eReader, some of these apps will even sync your smartphone's features and reading preferences with your eReader's.
The Amazon Kindle is the industry's most popular eReader, but the platform extends beyond the Kindle device itself. With an iPhone or Android device, you can enjoy most of the same features you'd find on a dedicated Kindle reader.
With Kindle on your smartphone, you've got access to a huge chunk of Amazon's digital library right at your fingertips. This includes magazines, newspapers, and a ton of free books in the public domain.
The app includes key features (like X-ray and Page Flip) that can be found on Amazon's eReader device. Plus, if you already use a Kindle, the app's Whispersync allows you to keep your bookmarks, progress, and notes across multiple devices.
---
Barnes & Noble's lesser-known reading platform, Nook, might take some getting used to if you're accustomed to Amazon Kindle, but the two competitors are similar in their approach. Like Kindle for iOS and Android, Nook offers a comprehensive library of books, magazines, and newspapers, as well as cross-platform syncing (should you decide to use the app on a different device).
Nook also offers a feature called "LendMe," which allows users to lend their favorite books out to friends and fellow Nook users for two weeks. Not all books qualify for the feature, however, and while your book is on loan, you won't have access to it. Still—not a bad way to share the literary love!
---
Alternative options
If these apps are too big of a commitment for you, consider some of the more basic (albeit limited) options at you disposal.
iBook for iOS is Apple's primary reading app, and although it's not as comprehensive as Kindle or Nook, it's still a great option for light readers who just want a quick and easy option to get started.
Google Books (for iPhone and Android) is the most barebones approach, offering a web-based library of books that can be added to your Google account and stored in the cloud.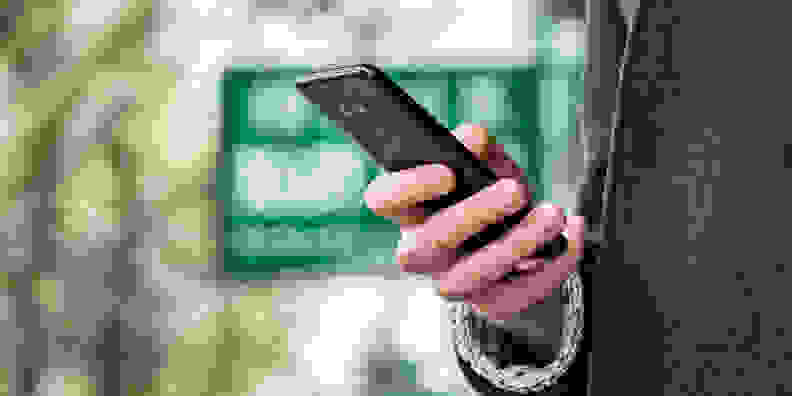 Calibrate your smartphone to save battery
Like any eReader, a smartphone's battery is destined to be drained quickly while the display is in use. Don't let getting lost in a good book cause you to lose your battery life—here are some quick and dirty tips for prolonging the life of your smartphone while you use it to read.
· Set your brightness accordingly. Consider using your phone's auto-brightness feature to adjust to the lighting conditions on-the-fly. If you're feeling really controlling, you could set your smartphone's brightness ahead of time and then turn off the auto-brightness feature (I find this works quite well on planes and trains).
· Take advantage of your reading app's color adjustments (if available). Many eReading apps give you the option to alter the colors of a book's pages. My favorite option (if you're using an app that offers such a thing) is to inverse the pages from black-text-on-white scheme to a white-text-on-black scheme. Your smartphone will thank you if it doesn't have to use as much juice to power a bright, white background for hours on end.
· Turn off your WiFi and mobile data while reading. This one seems obvious, but trust me: I forget to do it with embarrassing frequency. If you're on a train, bus, or plane all afternoon, there's no need for your phone to dedicate resources to a WiFi connection it's not using.
· Buy an affordable, portable phone charger! There are plenty of small battery packs that are powerful enough to provide a back-up charge and discreet enough to stash in your purse, pocket, or messenger bag. In the past, we've recommended the Anker PowerCore 10400, which can charge most smartphones once or twice over. Currently, it'll only set you back around $25-$30.
Happy reading!
---
Prices are accurate at the time this article was published, but may change over time.
Related Video
Up next
Get Reviewed email alerts.
Sign up for our newsletter to get real advice from real experts.