Smartphones
Just how water-resistant is the iPhone 7?
"Water-resistant" doesn't mean "waterproof"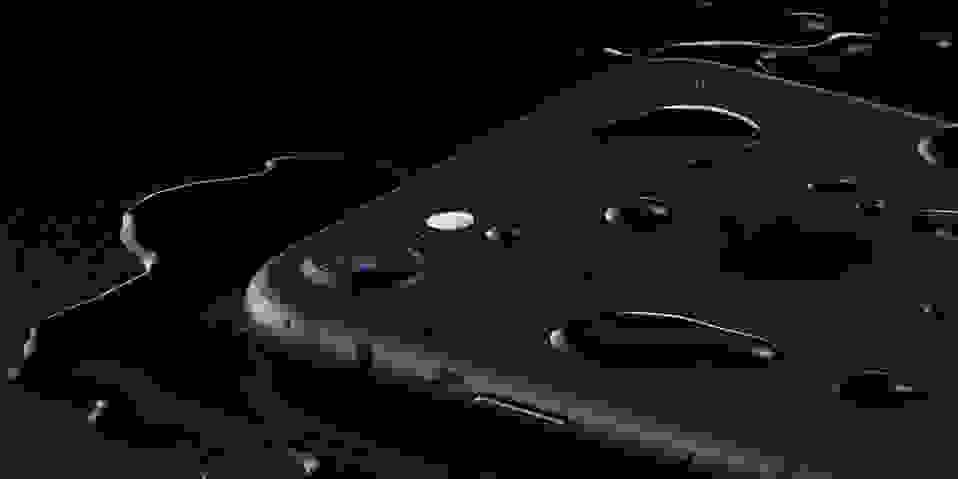 Credit:
In recent years, Apple versus Samsung has become like the Red Sox/Yankee rivalry of the early aughts: two giants exchanging perennial blows each fall while the fans keep score at home and some hopeless few among us end up write about it for a living.
For the last year and a half, the Samsung side has been able to lord one thing over iPhone users: the Galaxy S7 line's ability to withstand splashes and dunks in shallow water.
Water resistance is universally appealing. It's a feature everyone can envision needing at some point when Lil Wayne dumps Cristal on your phone. And unlike most spec-based face-offs, you don't need to know how pixel density affects your daily life to appreciate a water-resistant phone.
But this week, that's all changed; Apple announced that the iPhone 7 will be IP67 dust- and water-resistant. Hurrah!
So what does that mean for your phone? Can you go swimming with your iPhone now? And, most importantly, does Samsung or Apple win this particular footrace? (Lest we forget that bragging rights are on the line, folks...)
What does the IP67 rating mean for my iPhone 7?
The iPhone 7 is carries a protection rating of IP67 by the International Electrotechnical Commission. Both the Samsung Galaxy S7 and the Galaxy Note 7—currently our two highest-rated smartphones—are rated IP68.
When it comes to IP designation, "IP6-" certifies a device as being completely dust-resistant, so the iPhone 7 and the latest Galaxy phones won't be taken down by dust bunnies anytime soon. For our purposes, all that really matters is the last digit of the rating.
The iPhone 7 is protected for up to one meter of submersion for up to 30 minutes.
The "7" in "IP67" means that the iPhone 7 is protected for up to one meter (just over three feet) of submersion for up to 30 minutes. The "8" in "IP68," however, means that phones like the Samsung Galaxy S7 and the Galaxy Note 7 can handle up to 1.5 meters for 30 minutes.
And there we have it—the latest Galaxy flagships are more water-resistant than the iPhone 7, but not by much.
Can I go swimming with my iPhone 7?
Please don't do this.
Look, as far as parlor tricks go, it's fun to maniacally run your shiny new iPhone under the faucet in front of your wide-eyed friends. And heaven knows plenty of people will be thanking their lucky stars when they drop their iPhone 7 in the toilet.
But the conditions under which devices receive their IP certification are tightly-controlled and don't account for chemicals like chlorine, particulates like salt, or the fine craftsmanship that goes into top-tier champagne.
Please don't do this.
More importantly, these tests are done with the device in standby mode, so while it's tempting to take a few pictures of your friends underwater, your phone didn't receive its water resistance rating with the camera app open and its display on.
So to recap: Your iPhone 7 will most likely survive rainfall, spills, tumbles into the toilet, and famous rappers dumping champagne on it. But you really, really shouldn't take it out onto your inflatable pool flamingo.
Related Video
Up next
Get Reviewed email alerts.
Sign up for our newsletter to get real advice from real experts.