Smartphones
Mikey Turns Your iPhone Into a Portable Recording Studio
Reporter tries Mikey. He likes it!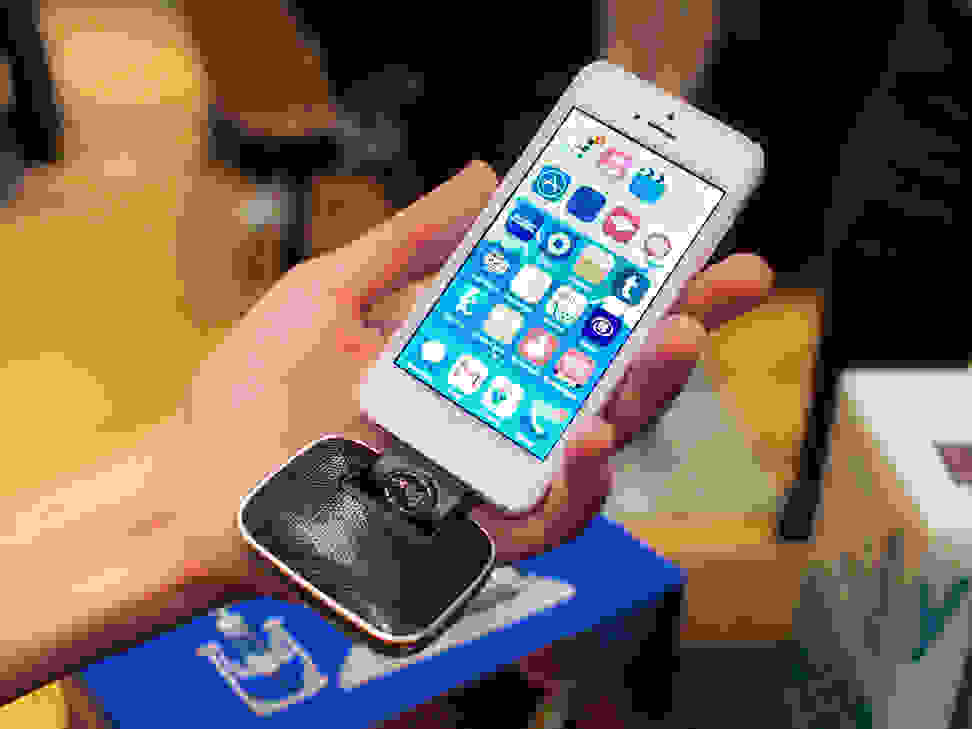 Credit:
They say the best camera is the one you have with you. Well, for reporters, musicians, and note-taking college students, the same goes for microphones. And as with cameras, the microphone most people have with them these days is their smartphone.
Smartphones are compromise machines—jacks of all trades, masters of none. Photos are okay, but not up to the standards of a real camera. Music sounds good, but not audiophile-grade. You can watch movies, but it's not quite like being in a theater.
Smartphones are compromise machines—jacks of all trades, masters of none.
Same goes for recording audio. There are plenty of free apps that can turn the phone in your pocket into a personal voice recorder, but would you record your demo on it? Probably not.
That's why there's a whole ecosystem of products that give your smartphone a boost in some key area. Products like Mikey.
Mikey is a clever little iPhone-compatible mic from Blue, a company known for its extremely serious, extremely expensive (and extremely pretty) studio and live performance mics.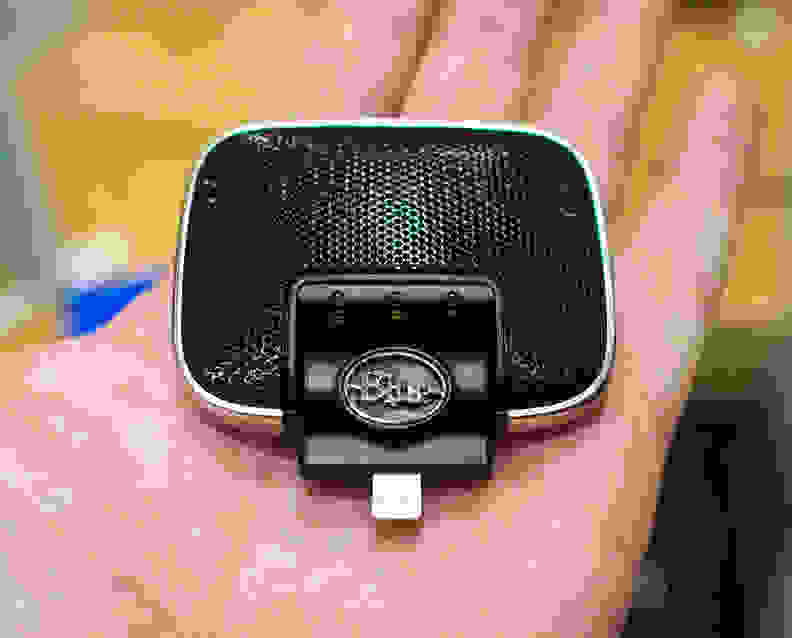 Mikey is a small mic that plugs directly into your iPhone. The latest version, the $99.99 Mikey Lightning, is designed to work with the iPhone 5's Lightning connector. That means it's also compatible with the iPhone 5s and 5c, as well as the 5th generation iPod Touch, 4th gen iPad, and current iPad Mini.
(If you have an older iPhone or iPad, older versions of the Mikey for the original iOS connector are still on sale for as little as $30.)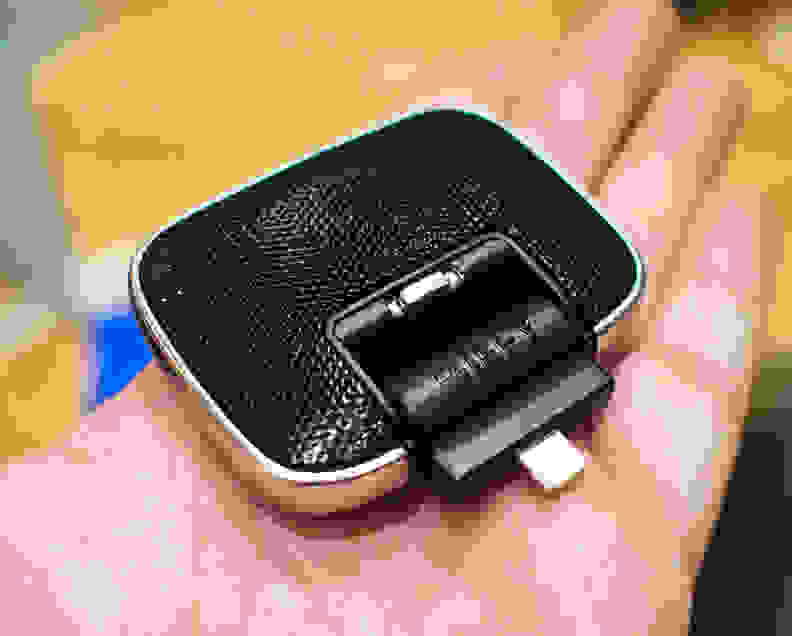 Mikey works natively on those iOS devices, simply replacing the built-in mic for most relevant apps, recording 44.1kHz, 16-bit CD-quality audio. It even features a mini-USB port on its side to charge your phone while the mic is plugged in, for those more extended jam sessions or long-form interviews.
It's exceedingly lightweight at just under 3 ounces, and tiny enough (about the size of a coin purse) that it can fit in your pocket or just about any bag with ease. The build quality, while plastic, is suitable for its price point.
Mikey is made for on-the-go use—reporters, students recording lectures, and the like.
Other features include a 230-degree swivel mount that lets you capture audio from any direction, adjustable and auto gain settings, and a 1/8" input jack for instruments and line-level devices.
Mikey is really made for on-the-go use—reporters, students taking notes, and the like. If you're looking for something a bit more professional, Blue Microphones also makes the Spark, an iPad and USB studio condenser mic that company reps say is ideal for home recording.
Up next
Get Reviewed email alerts.
Sign up for our newsletter to get real advice from real experts.