Smartphones
Should you upgrade to the new iPhone 8 or iPhone X?
It's that time of year again—should you get a new iPhone?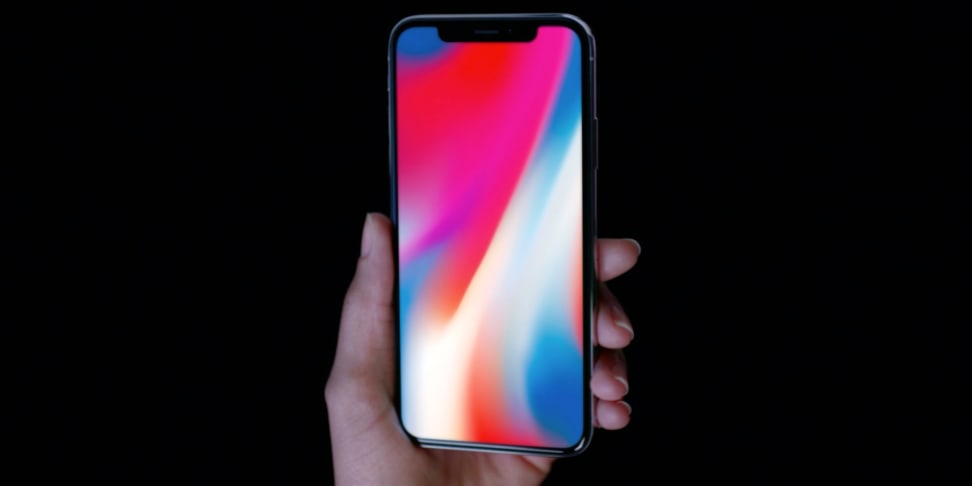 Credit: Apple
With summer coming to an end and fall rapidly approaching, we turn our attention—as we always do at this time of the year—to California, where Apple is busy unveiling its newest iPhone models to the world.
Like apple-picking, drafting a fantasy football team, and taking photos of foliage, trying to figure out if you should upgrade to a new iPhone is an annual end-of-summer tradition.
This year, Apple is throwing three new phones into the mix: the iPhone 8, the iPhone 8 Plus, and the iPhone X. Let's get to the bottom of each new device so you can figure out if an upgrade is in your future.
iPhone 8 and iPhone 8 Plus
Instead of releasing modified versions of last year's iPhones, tacking a lowercase "s" onto their names, and calling it a day, Apple is breaking from tradition and jumping right to the iPhone 8 and the iPhone 8 Plus.
But the spirit of the "s" is still alive with these new iPhones, because although they technically belong to the new "8" generation, the upgrades themselves are rather modest.
Basically, the iPhone 8 is to the iPhone 7 what the iPhone 6s was to the iPhone 6.
What's new?
· Wireless charging will be available for both the iPhone 8 and the iPhone 8 Plus. The feature will work similarly to how Samsung's flagships have charged wirelessly for years now: Users place their phone on a wired pad to induce charging. The technology is powered by Qi, a widely used standard across the industry.
· Both the iPhone 8 and the iPhone 8 Plus feature upgraded camera sensors with OIS (optical image stabilization) and better video quality. While the inclusion of OIS isn't new, the sensors on both phones are reportedly larger, and both devices also feature upgrades to the image processing software. The iPhone 8 and 8 Plus can also capture 4K video in 60FPS as well as super-slow, 240FPS video in 1080p.
· iPhone 8 Plus users will see upgrades to the 7 Plus's Portrait mode. Apple claims that it's improved the dual sensors for cleaner portrait shots, and it's also introducing a new lighting feature for the 8 Plus, which allows users to adjust the lighting around subjects in real time.
· Under the hood of both phones, you'll find a brand new processor. Dubbed the A11 Bionic, Apple is claiming that the new chipset is the fastest ever in an iPhone. The six-core chip features four performance cores that are reportedly 70% faster than last year's A10 chipset, as well as two cores that are up to 25% faster.
The iPhone 8 is to the iPhone 7 what the iPhone 6s was to the iPhone 6.
Should you upgrade?
If you're a couple of years behind the ball and still rocking an iPhone 6s or something older, it makes sense to jump to the iPhone 8. Ditto for iPhone 6s Plus users: You might want to jump to an 8 Plus.
If you bought an iPhone 7 or a 7 Plus less than a year ago, it's a little harder to justify the upgrade. This is especially true if you're an iPhone 7 user who'd be upgrading to the iPhone 8, since the single-camera experience won't support the new Portrait mode updates.
In other words, investing in this generation makes some sense if your iPhone is at least two years old. If you're an iPhone 7 user, I recommend standing pat. If you're an iPhone 7 Plus owner, do some soul-searching and ask yourself if the wireless charging and camera improvements are worth it.
iPhone X
The iPhone that Apple reportedly spent years developing is finally here, and hoo boy—it's going to cost you a pretty penny. The iPhone X starts at $999 for the 64GB model. The 256GB model will put you back $1,149.
What's new?
· Everything new about the iPhone 8 Plus is featured in the iPhone X. It's all here: the wireless charging, the A11 Bionic processor, the dual-camera set-up with improved Portrait mode, and the upgraded video specs.
· The iPhone X is outfitted with an edge-to-edge OLED display, which features an insane contrast ratio, a resolution of 2436x1125, as well as the highest pixel density of any iPhone ever.
· One of the X's most notable new features is facial recognition hardware and software. The state-of-the-art tech replaces Touch ID as the iPhone X's primary biometric security device, but also allows users to manipulate emojis in iMessage by using their own face. Apple claims its Face ID technology is safer than Touch ID and will work in all conditions, regardless of lighting.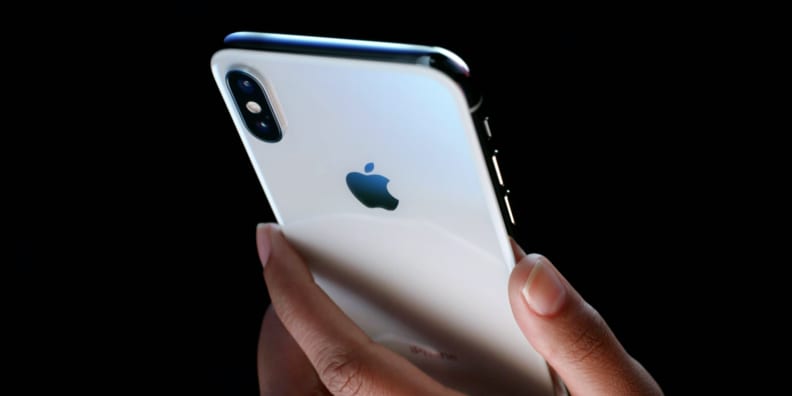 Should you upgrade?
Probably not.
Look, there's no denying the iPhone X's appeal—by the looks of it, Apple appears to have made its most polished (and most powerful) iPhone ever.
But the iPhone X is probably going to be incredibly difficult to come across due to production limitations, and because you don't want to get stuck with 64GB of space on a phone whose best feature is its 4K-video-capturing camera, the only model that makes sense is the 256GB iPhone X. That version will cost you close to $1,200.
You'll likely find the iPhone X to be a significant upgrade over every iPhone there is—including last year's iPhone 7.
If don't have any hang-ups about dropping over a thousand bucks on a smartphone (and you don't mind learning how to use an iPhone without a home button), then by all means, go for it! You'll likely find the iPhone X to be a significant upgrade over every iPhone there is—including last year's iPhone 7.
Understand, however, that most of the glitz and power of the iPhone X will probably be making its way into next year's new iPhones. In essence, you're paying top-dollar for the privelege of owning technology that won't be mainstream for another year or so.
Related Video