Smartphones
Stuff We Love: Vault Slim Wallet iPhone Case by Silk
Keep your cards close with this affordable phone case.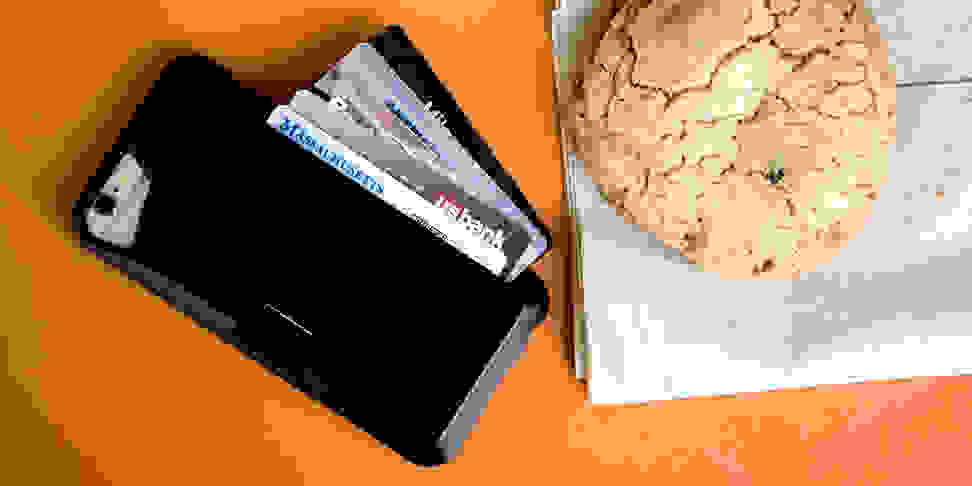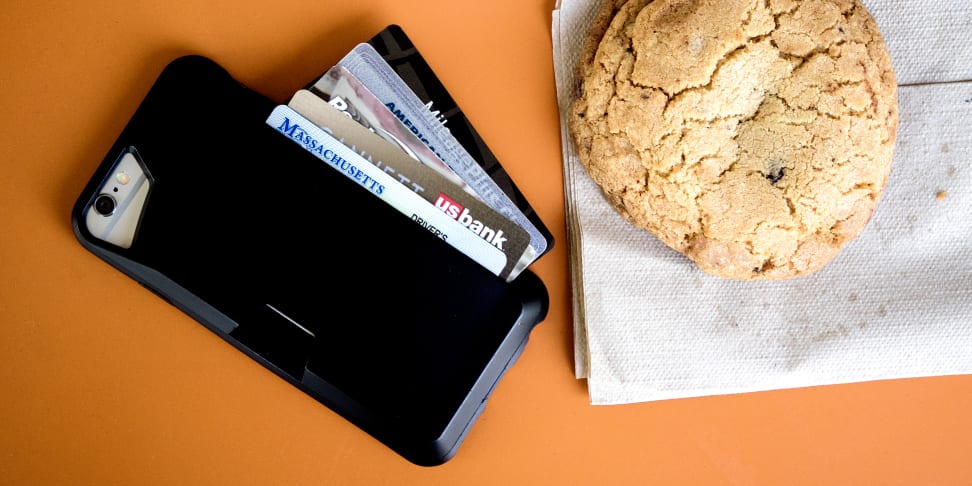 Credit: Reviewed.com / Kyle Looney
We don't just test products in our labs—we use them in our daily lives. Stuff We Love chronicles our favorites. Opinions are the writer's own, and are not necessarily shared by Reviewed.com. We may receive a small share of the revenue from your purchase.
---
The latest fashions tend to be pretty trim—especially when it comes to menswear. That's why I decided to slim down my wallet with a combination phone case and card holder. I chose the Vault Slim Wallet by Silk ($13.99 at Amazon), and I couldn't be happier.
The Vault works for me because of its versatility, price, and size. It comfortably fits my driver's license, transit pass, ATM card, personal credit card, and travel credit card. When I travel, I swap out the transit pass for a hotel room key. No matter what's in it, the case is only a half-inch thick, and it comes in five different colors.
Sure, I could rely on the likes of Apple Pay, Square, and Venmo and leave every card behind—but since I don't exclusively shop at cold-pressed juice bars and handmade felt puppet boutiques, I still need to carry some cards with me. Plus, my driver's license and transit pass don't exist in digital form—at least, not yet.
In my opinion, the Vault case is just right for bridging the divide between analog and digital payment. Unlike other wallet cases I've tried, I've had this one for two years and it hasn't split or cracked or worn out from overuse. The OtterBox Commuter Wallet Case ($23.05 at Amazon) is stronger, but it keeps cards in a tiny compartment that must be opened before use. That's almost too secure for me. It's also pretty thick, and costs nearly twice as much.
The Vault case isn't for everybody. If you own something other than an iPhone, you're out of luck. And if you're prone to losing your phone, you'll be doubly screwed if it's attached to your ID and all your credit cards.
For me, though, the Vault case is a perfect fit. Until all payment goes digital, all the world's transit systems all use mobile fares, and every car key is kept securely in your phone, Vault helps make my phone truly smart.
Up next
Get Reviewed email alerts.
Sign up for our newsletter to get real advice from real experts.