Smartphones
This is the one thing people always forget when buying a new phone
Shopping for a new phone? There's one thing you probably haven't thought of.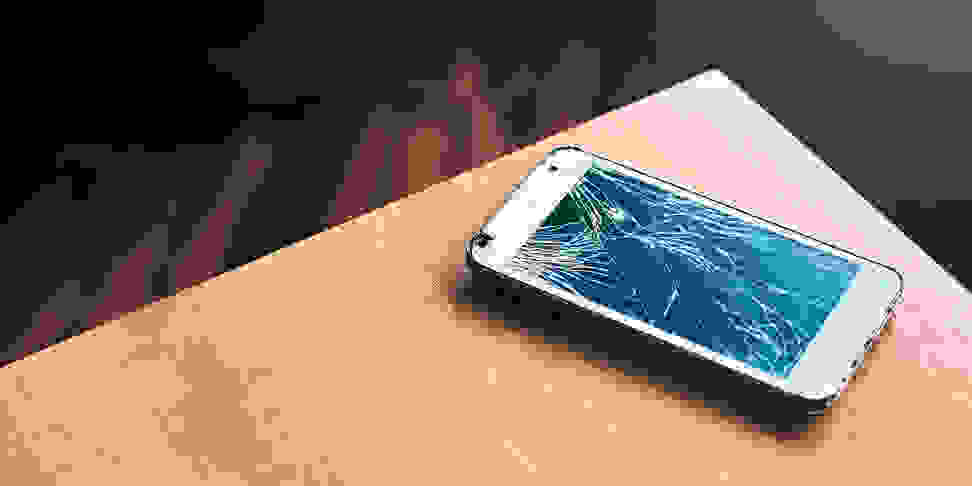 Credit: Getty Images / Berezko
When I'm shopping for a new phone, I research everything: Which phone has the best camera? The best battery life? The nicest design? Android or iOS? Of course, it's my job to think about these things, but there's one thing even I forget until it's too late: how much it'll cost me if I smash the screen.
And the difference in repair costs can be staggering. When I broke the screen on my Galaxy Note 3 a few years ago, I was told it would cost me $200 to fix my phone—and that was with insurance.
I was told it would cost me $200 to fix my phone—and that was with insurance.
That's right: even though I was paying $9 per month for accidental damage coverage, the plan had a $200 deductible. I wound up sending my phone to a sketchy repair shop that quoted me just over $100 for the repair, and the screen was barely functional when I got it back. Bummer.
I could've repaired the screen myself with the right parts—I've fixed two iPhone screens in the past for about $80 each—but that's not the best option any more. DIY repairs can take hours, it's easy to mess up, and frankly it's just not worth the hassle; there are plenty of authorized repair shops around now, and screen repairs are trickier with newer waterproof phones.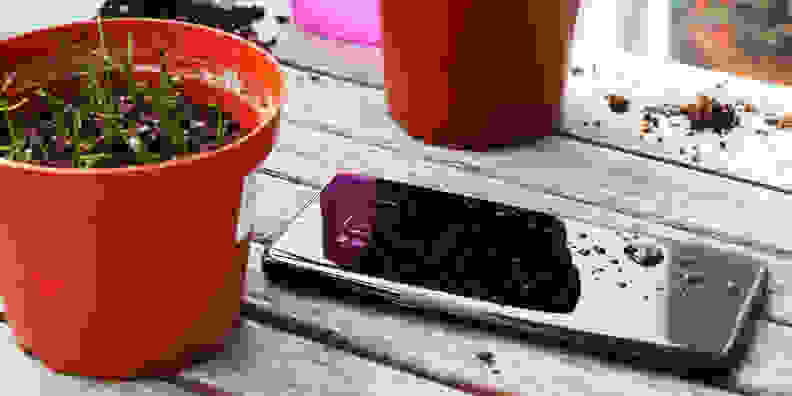 I saw this first-hand this past weekend when a family member's iPhone 7 took an unfortunate tumble onto my driveway Friday evening. By Saturday afternoon the Apple store had fixed the screen, replacing most of the front-facing components in the process. The total cost? $29 on top of the $99 AppleCare+ plan we bought when we got the phone. Even without insurance the screen repair would've only been $129—not bad compared to what I'd been quoted for my Note 3.
Google has also done a great job of pushing repair costs down with its new Pixel and Pixel XL phones. The company has partnered with ubreakifix, a repair chain with several hundred locations. The cost of an uninsured screen repair? $129 for the Pixel or $149 for the Pixel XL.
Compare that to Samsung's latest phones, last year's Galaxy S7 and this year's Galaxy S8. Repairing the screen on the S7 cost well over $300 when it debuted, though our local repair shops quoted us $199-250 today. Motherboard reports that the S8's screen may be cheaper to be fix eventually, but those same shops quoted us $330-350 for an S8 screen replacement and all needed almost a week to order the part.
That's a concern, because Squaretrade rates all new phones for durability, and they found the S8 was the most fragile phone they'd tested. Its new "infinity" display looks great, but eliminating the bezels means it's surrounded by glass rather than metal. The S7 and S8 are both great phones, but spending upwards of $350 to fix your new phone is brutal.
My take? Skip the carrier-supplied insurance plans from AT&T, Verizon, or T-Mobile. They all charge $9 to $12 per month for insurance, so you're paying at least $215 over two years—even if you don't use the insurance. And if your phone does break and need replacing, you may be stuck with a deductible of up to $225.
At least AT&T and Verizon have lower "cracked screen" deductibles of $79 and $89, so it won't cost you an arm and a leg if you only crack the glass without breaking the whole phone. But this is limited to certain phones and certain locations. In the Boston area, iPhones and older Samsung models were covered, but not the new S8 or last year's S7 Edge, meaning I'd need to file a claim and possibly pay a full replacement deductible.
If you have a ubreakifix or an Apple store near you, the Pixel and the iPhone are a great choice because screen repairs are just $129, without any monthly insurance premiums. The work can be done within a few hours typically, and the whole process is painless and affordable.
For iPhone users, it only takes one break to make AppleCare+ a worthwhile investment.
For iPhone users, AppleCare+ may also be a worthwhile investment. We paid $99 for AppleCare+ and $29 for this break, which is about the same price as an uninsured screen repair. The repair was done in just a few hours, and we're still covered for one more replacement under this plan. And if the phone had been even more damaged, that would've been covered, too.
No matter which way you go, price out how much it'll cost you if your phone breaks. There are plenty of ways to make sure you're covered, but the wrong choice could cost you hundreds of dollars.
Up next
Get Reviewed email alerts.
Sign up for our newsletter to get real advice from real experts.