Smartphones
These startups are fighting to do your dirty work
Time is money, and cleaning takes time.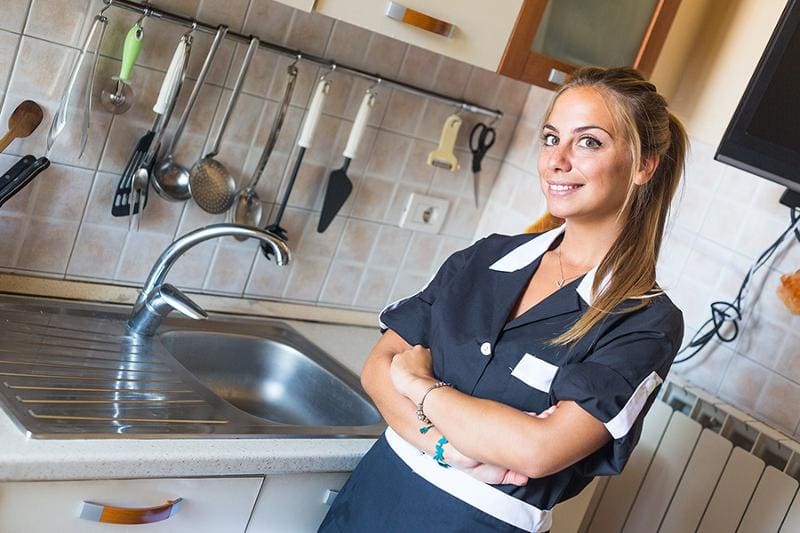 Credit:
I hate cleaning. It's the bane of my adult existence, and I personally believe that the dishwasher is man's greatest invention. But this is 2016. Isn't it about time that technology made our chores nonexistent? Well, now it can... for a price.
There's a handful of startups attempting to disrupt how we clean and do chores. They range from full-on maid services to glorified temp agencies, and they cover a variety of price points that target everyone from college kids to the very wealthy.
Just about all of them offer much more than cleaning, but these three companies will make your home spotless.
---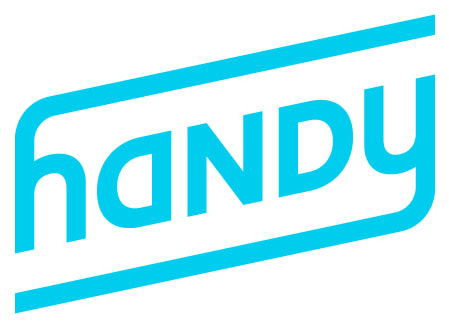 Availability: Atlanta, Austin, Baltimore, Boston, Chicago, Dallas, Denver, Hamptons, Houston, Hudson County (New Jersey), Las Vegas, Los Angeles, Miami, New York City, Orange County, Orlando, Philadelphia, Phoenix, Portland, Sacramento, San Antonio, San Diego, San Francisco, San Jose, Seattle, Tampa, Toronto, Vancouver, Washington D.C., Westchester, and London
Services: Home Cleaning, Office Cleaning, Vacation Rental Cleaning, Cabinet Cleaning, Fridge Cleaning, Oven Cleaning, Laundry, Interior Window Cleaning
Cost: $50 - $270
App: Android & iOS
Of these web-connected cleaning options, Handy (formerly Handybook) is the middle-of-the-road option. It's available in 30 "cities" across the United States and Canada, as well as London. The company's app is slickly designed and easy to use, allowing you to book a cleaning in just a few taps.
It's not the cheapest service, but it's prices are decent considering the available cleaning options. And like most of these services, the cost decreases the more frequently you schedule cleanings. For example, cleaning a two-bed, two-bath home every two weeks will cost around $81, while a recurring weekly cleaning will cost around $75.
The company also offers a unique integration for owners of the August smart lock. These users have the ability to give Handy cleaners access to their homes while they're away, meaning you don't have to wait around for your cleaner to arrive.
---

Availability: Chicago, New York City
Services: Home Cleaning, Office Cleaning, Bathroom Cleaning, Oven Cleaning, Fridge Cleaning, Kitchen Cabinet Cleaning, Interior Window Cleaning, Laundry
Cost: $63 - $209
App: No, but there is a mobile site
MyClean's prices are on the high side, but the company uses a 50-point cleaning checklist to cover parts of your home that the others ignore. It also provides extremely flexible scheduling options. That means, for instance, that you could have someone come late in the evening to clean up after your house party.
The only downside is that the service is limited to New York and Chicago, preventing the rest of us from giving MyClean a try.
---


Availability: Atlanta, Austin, Boston, Chicago, Dallas, Denver, Houston, Los Angeles, London, Miami, New York City, Philadelphia, Phoenix, Portland, Orange County, San Antonio, San Diego, Seattle, San Francisco, and Washington D.C.
Services: General Cleaning, Honest Home Cleaning, Bathroom Cleaning, Carpet Cleaning, Dirty Dishes, Floor Cleaning, Kitchen Cleaning, Laundry, Refrigerator Cleaning, Spring Cleaning, Window Cleaning, Home Organization, Outdoor Chores
Cost: $25/hr+
App: Android & iOS
TaskRabbit is probably the most unorthodox service you can use to clean your home. It works like a temporary hiring service, in that just about anyone can become a "Tasker" and work for you for an hourly rate.
If the idea of hiring some random stranger to clean your home freaks you out, TaskRabbit assures us that all of its "Taskers" are background-checked and vetted. Each task is insured for up to $1 million, and the hourly rates are relatively affordable, starting at $25 per hour.
Services can be requested from the company's intuitive smartphone app, and while you might not be getting a true professional, the company makes up for it through an array of options and 24/7 customer support.
Editor's Note
This article was originally published on August 10, 2014. It has been updated with new information about pricing, services, and availability.
April 26, 2016
Related Video