Smartphones
5 things you need to know about this mind-blowing "holographic" smartphone
What does it mean for a smartphone to "assault your senses?"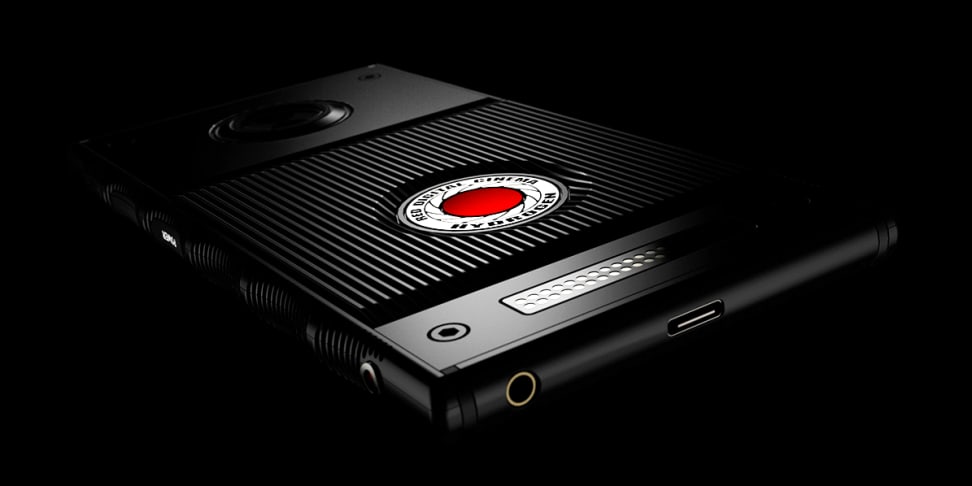 Credit: Red
Although Samsung and Apple dominate the smartphone market, it seems as though we're entering into the golden era of alternative smartphones. This week, high-end camera manufacturer RED revealed plans for its own Android-based smartphone called the RED Hydrogen One that promises to be a "holographic media machine." What does this mean? Honestly, we're still trying to wrap our heads around it.
RED is being predictably hush-hush about its new device (its own press release is quite thin on information about the phone's specifications and capabilities). Since the phone isn't slated to reach consumers until next year, it might be a while before we get our hands on some more details. That said, it's honestly the craziest smartphone concept we've seen in years. Here's what we know so far.
1. The Hydrogen One's display is going to be unlike anything before it.
Of all the cryptic information doled out in RED's press release, the most intriguing bits refer to the device's 5.7-inch display, which will apparently "seamlessly switch between traditional 2D content, holographic multi-view content, [and glasses-free] 3D content."
The Hydrogen's holographic display sounds like nothing on the market today.
Naturally, the "holographic multi-view content" is the hardest of these modes to envision, if only because it sounds like nothing on the market today. The glasses-free 3D support, on the other hand, is bit easier to imagine—after all, devices like the Nintendo 3DS and the short-lived Amazon Fire Phone have long-since delivered their own interpretation of glasses-free 3D.
To do this, the Fire Phone used front-facing cameras to support something called "dynamic perspective" and the 3DS uses a technique called autostereoscopy. As of now, it's unclear what sort of tech will allow Red to create holographic/3D content.
2. It's modular, but not in the way that you think.
Smartphone companies have been trying to pull off modularity for a while, but it turns out it's not so easy to convince your user base to invest in an ecosystem of add-ons that enhance their smartphone experience—phones like the LG G5 and the Moto Z seem to come and go each year without much fanfare.
Shortly after RED dropped its announcement about the Hydrogen One, the tech world—starved for more details—began combing through the device's patents registered with the US Patent Office. According to the designs therein, the Hydrogen One's modularity is different than the modular phone we've seen in the past.
Instead of differently-shaped pieces connecting to the phone at the top or bottom, the Hydrogen One's ecosystem will involve add-ons with similar dimensions as the phone itself. The result is a modular family of devices that resemble a neatly-piled stack of uniform block—pretty wild! Lenovo's Moto Z line is also compatible with add-ons that connect to the back of the phone, but they're single-function pieces that can't be stacked.
3. The Hydrogen One has a USB Type-C port and a headphone jack.
That mock-up featured at the top of this article is the only one image of the RED Hydrogen One so far, and RED is quick to point out that its design is subject to change. Still, if this design image (and RED's press release) holds true, the Hydrogen One will feature a USB Type-C port for charging and data transfer.
"Think 5.1 on your headphones."
Another prominent design feature in RED's subject-to-change mock-up is a 3.5mm headphone jack. Going off of that, RED's press release talks up a proprietary algorithm baked into the Hydrogen One's OS that "converts stereo sound into expansive multi-dimensional audio ... Think 5.1 on your headphones."
Frankly, we're just thrilled to see a headphone jack at all.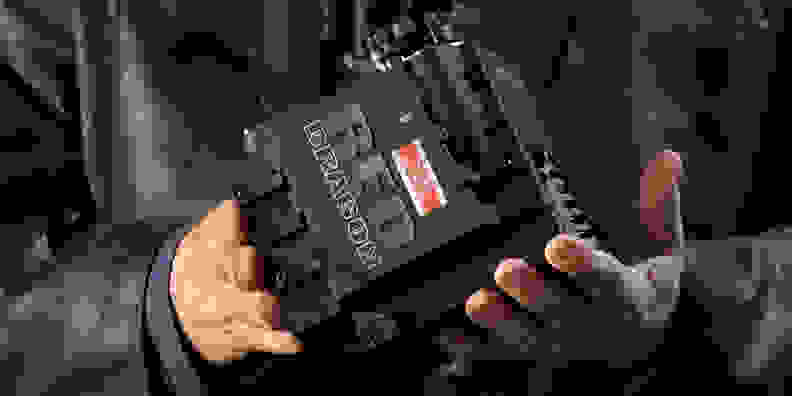 4. It can turn into its own RED digital camera rig.
Unsurprisingly, RED designed its smartphone around the product that gave it so much clout among filmmakers and cinephiles: RED digital cameras.
RED's patents reveal just how far the company is willing to go to turn the Hydrogen One into the beating heart of a top-shelf camera rig. Modular camera sensors will snap onto the back of the phone, offering users lens flexibility. From there, according to the language in the patent, "any of a variety of support hardware such as grips, bars, or frames may be readily connected."
The idea is for filmmakers to use the Hydrogen One as a control center for the camera that's built around it. It's an intriguing proposition for amateur filmmakers, but one that will come at a steep price.
5. Judging from its price, this is a premium smartphone. Like, very premium.
The Hydrogen splash page on RED's website displays two options for pre-order: an "aluminum" version of the Hydrogen phone for $1,195 and a "titanium" version for $1,595. That's right—even the lower-end Hydrogen One will retail for a steep $1,200. We don't know yet whether these names refer to the material they're made of or if they're just the names of the models themselves (a titanium phone would be awesome, though).
Even the lower-end Hydrogen One will retail for a steep $1,200.
There's also no word on the type of hardware sitting beneath the hood, but given the cost of the phone and some of the features it promises to deliver, it's safe to assume that the Hydrogen will be packing some serious processing power.
Related Video