Smartphones
New HTC 10 Aims to Keep Pace With Galaxy S7, LG G5
Evolution, not revolution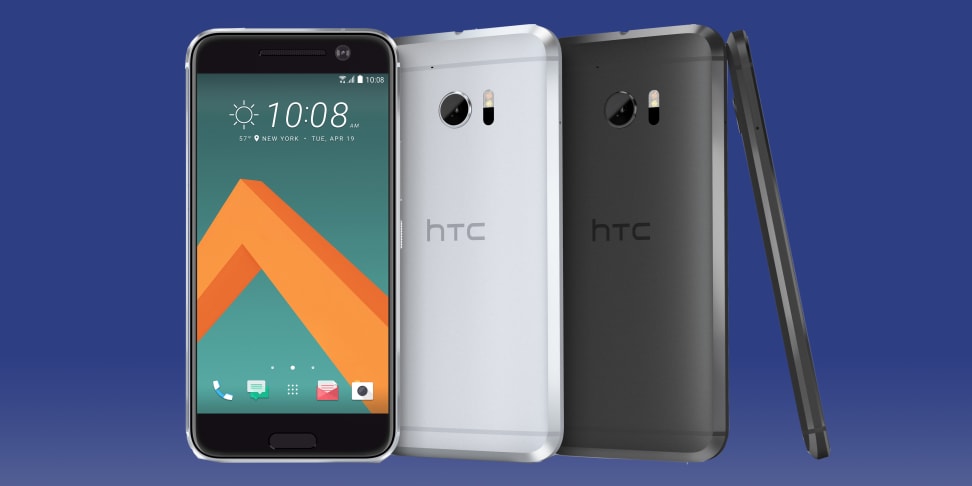 Credit:
In baseball, sometimes you don't need to swing for the fences. Sometimes, all you need is a double in the gap. Today, HTC announced the HTC 10—a successor to the HTC One M9—and by the looks of it, HTC is trying to knock in the tying run without swinging for the fences.
It doesn't feature removable, modular parts and it's not waterproof; in fact, it doesn't seem to do anything out of the ordinary. But even though a home run isn't in the cards, an upgraded design and an impressive spec sheet might be enough to woo old and new customers alike.
The HTC 10 features a 5.2-inch Quad HD display, 4GB of RAM, and a brand-new Snapdragon 820 processor. On paper, that combo should let the HTC 10 compete with the Samsung Galaxy S7, which boasts similar hardware.
The phone's 12-megapixel camera is bolstered by laser autofocus, and although 12MP might seem a bit low, the sensor's extra-large pixels are ostensibly better-equipped to capture subjects in low-light settings.
From a design standpoint, the One M9 was certainly elegant, but some felt it didn't stray far enough from the look and feel of its predecessor, the One M8.
This year, HTC has made bigger changes while still maintaining its signature look. The most notable aesthetic upgrades are large, chamfered edges. Though the One M9 featured a similar design element, the effect was much more restrained.
There's also a new fingerprint scanner on the front of the device, which HTC claims can unlock the phone in 0.2 seconds, and a microSD card slot gives users plenty of flexibility when it comes to expandable storage. The speakers are also mounted on the top and bottom this time, rather than facing out as they did in the One M9.
We won't know for sure how well the HTC 10 stacks up against its (rather fierce) competition until we put it through its paces in our lab, but there's reason to believe that the incremental upgrades HTC has implemented will be enough to tie things up in 2016.
For the HTC 10's full spec sheet and more, check out the comapny's press release.
Related Video