Smartphones
Thanks to these Bluetooth trackers, I've become the master of the scavenger hunt
It's like a game of hot or cold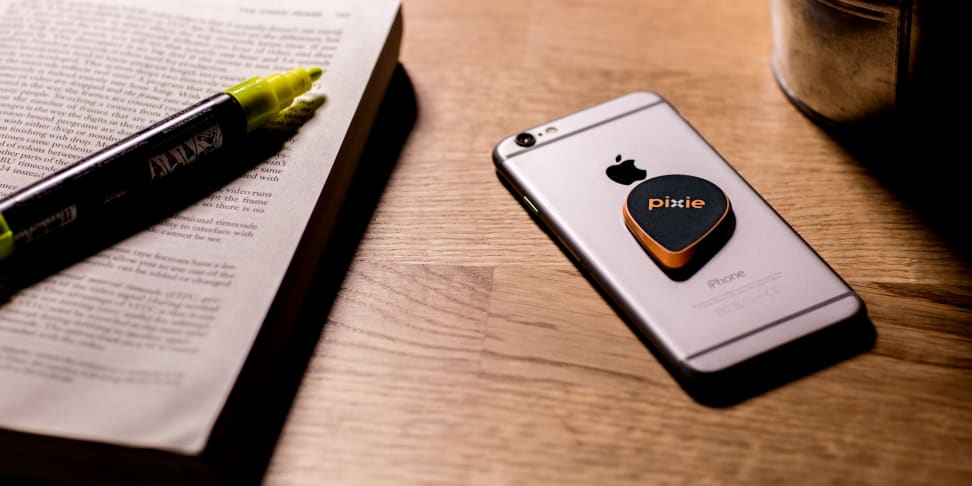 Credit:
Losing your wallet is anything but a fun experience. Wouldn't it be nice if there was a small gadget that tracked your missing things? Well, now there is! Pixie uses augmented reality technology and Bluetooth trackers to locate your lost stuff. After receiving a pack of four Pixie locators in the mail, I knew I had to put them to the test.
When I asked the biggest prankster at Reviewed.com to hide three soft toys around the office, I didn't really know what I was getting myself into. The goal was to find the missing toys using Pixie's Bluetooth trackers and companion app. I figured I'd search a few rooms and be done by noon. What happened instead was an intense scavenger hunt.
My fellow coworkers looked on, amused, as I frantically emptied coat pockets and cabinets. I reached a whole new level of desperation when I peeked inside the slow cookers we're currently testing. You can never be too thorough, I guess. So, without further ado, here are the trials and tribulations of my impromptu scavenger hunt. Spoiler alert. I won.
Setup
The setup was, for the most part, painless. First, I had to install the Pixie app and create an account. Unfortunately, as of right now, the app is only available for Apple products. Next, I had to pair the Pixie locators to the app. The app guides you through this process with helpful pictures and step-by-step instructions.
Just a quick word of note. Make sure you stick the first Pixie point to your smartphone. The app acts like a temperamental beast if you skip this step. Trust me. I learned the hard way.
As soon as the trackers were paired up, I stuck them to three different toys. Then, after bidding my soft toys adieu, my devious colleague planted them throughout the office.
Help, I lost Princess Leia
Okay, so. I have a bizarre emotional attachment to the Princess Leia tsum tsum that lives on my desk. I mean, just look at her. Who could possibly resist her big brown eyes and tiny hair buns? Ahem. Anyway. I'm done defending myself to you.
Princess Leia, marked with a Pixie point, was hiding on the other side of the office inside a cabinet. The locator was communicating its proximity to my phone, but I had a hard time pinpointing her exact location. I feared she was lost in another dimension.
I was able to find the general area just fine, but when I got close, the live distance feature was inconsistent. I was five feet away one moment, and then twelve feet the next. Eventually, I abandoned the app and started looking the old fashioned way.
The augmented reality feature helps, but the audible aid is better
Just like Pokémon Go, Pixie uses augmented reality to help you find your lost stuff. When you're close to a Pixie locator, the app will turn on your phone's camera. Soon, you'll see a digital dust cloud hovering over the area where the tracker is. It's innovative use of augmented reality technology, for sure, but I had better luck with the audio feature.
When you're within five feet of the locator, the app turns into a digital metal detector. All you have to do is follow the beeps to find your item. The way it works is simple. The closer you are to the object, the faster it chirps. This feature is more effective because it detects the precise location. It's not a perfect, by any means, but it gets the job done.
My takeaway
Do I think it's cool? Yes. Are they reliable? Yes. Would I use them to find my lost things? Probably not. I love the idea behind this product, but I'm not sure I'd spend $99 on a pack of four locators. Still, Pixie is super fresh and creative. The developers are 100% onto something.
Related Video