Smartphones
Motorola Leaks Details of 2015 Moto G Ahead of Schedule
A brief slipup from Motorola heralds the return of famed Moto G.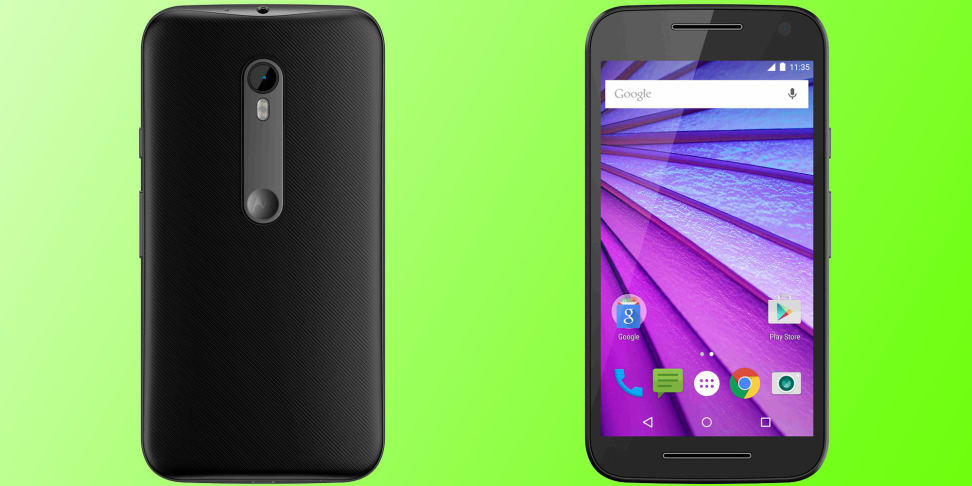 Credit: Motorola
Ahead of next week's event in New York City, Motorola has inadvertently leaked promo material for a brand-new version of its Moto G Android smartphone. Previous generations of the budget handset have been hailed as excellent value phones, and the latest iteration looks to carry on that tradition.
According to the specs revealed in a leaked Brazilian advertisement, Motorola has updated the G with a new Qualcomm Snapdragon quad-core processor, 2GB of RAM, 8GB of storage, a 13-megapixel rear camera, and a 5-megapixel front-facing camera. If that's not enough storage for you, the ad also boasts a microSDHC card slot (expandable up to 32GB).
Jetsetters will appreciate what appears to be a dual-SIM variant, though it will likely be available in international markets only. The video also touts IPX7 water resistance, meaning the phone will be able to survive any number of accidental splashes and spills.
A separate leak from Motorola's Moto Maker site indicates that the 2015 Moto G will be the first to offer pre-purchase customization. There will be a selection of 10 brightly-colored removable back plates, along with 10 accent colors. If you have a history of broken smartphone screens, you may also want to plunk down $19.99 for a new version of the company's flip case, available in five colors.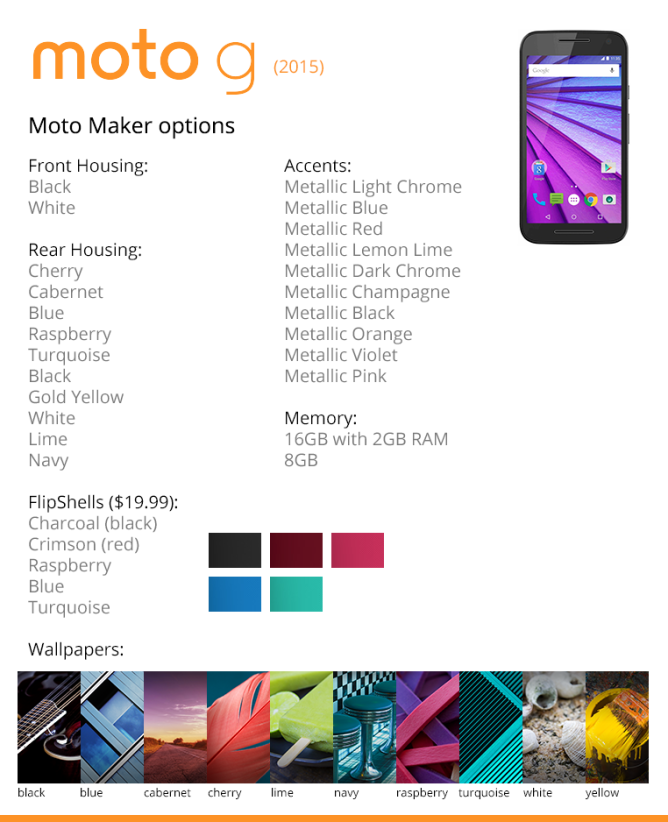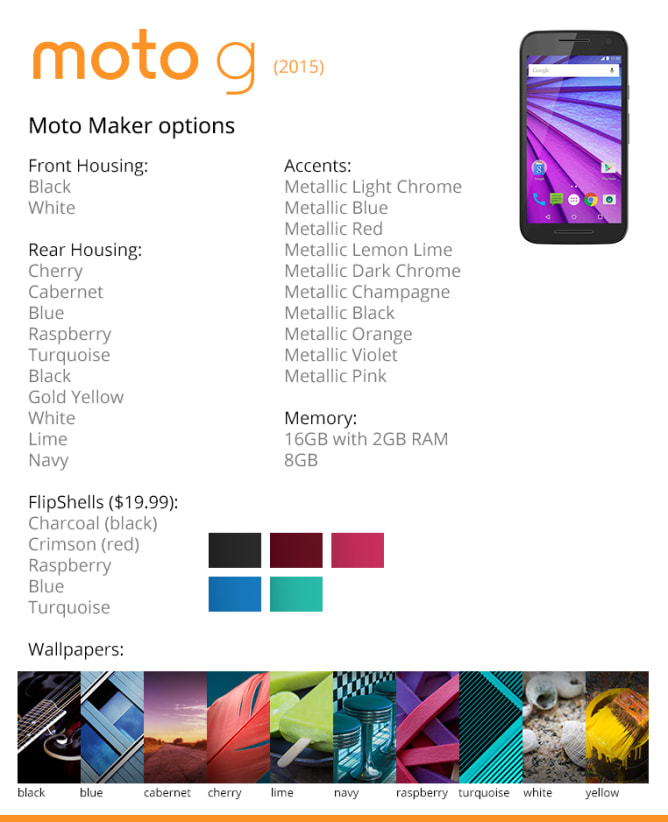 We expect the 2015 Moto G to ship with Android 5.1 Lollipop, keeping in line with Motorola's software strategy. No release date or pricing is available just yet, but you can expect more official details to surface next week.
Related Video