Smartphones
Motorola's New Phones Are Bigger, Badder, Still Affordable
Bigger screens, faster processors, better cameras, and a refined UI
Credit:
Today Motorola announced new versions of its flagship Moto X and low-end Moto G devices, bringing them up to date with current market trends.
---
The New Moto X
First up is the second-generation Moto X. This time around, Motorola upped the screen size, improved the camera, and refined some of its trademark Android customizations.
The biggest change is that the screen is now 5.2 inches with 1080p resolution, upgraded significantly from the 4.7-inch, 720p display on the original. Many felt that the 4.7-inch size was an ideal compromise, but larger phones rule the market, so such a move was probably inevitable.
The user experience has been tweaked a bit, with changes to the Touchless Control feature. Now it's called Moto Voice, and you can use a custom phrase to activate voice control. Want to call your phone HAL? Go for it.
Also adjusted is the Active Notification system. Now you can wave your hand over any of four infrared sensors on the phone's face to wake the display and see the time, or your notifications.
Around back, the camera has been beefed up to 13 megapixels, and includes a nifty dual-LED ring flash around the lens.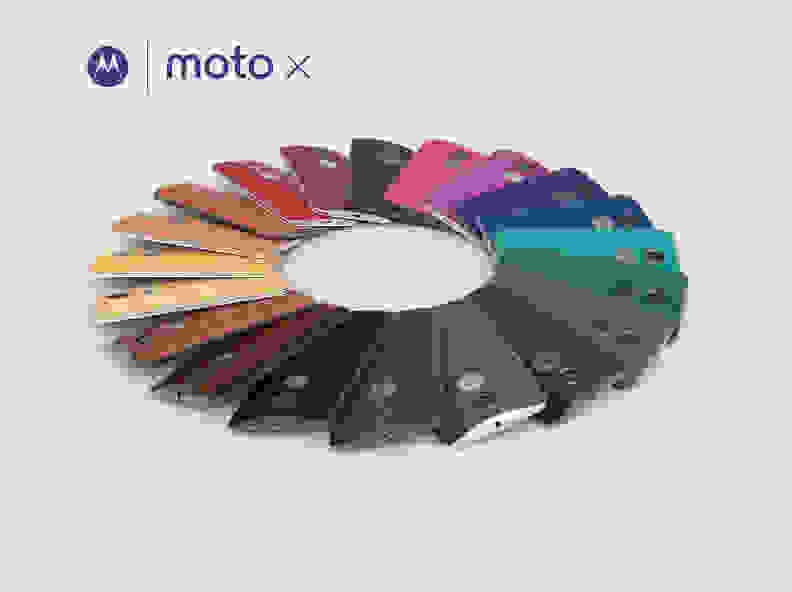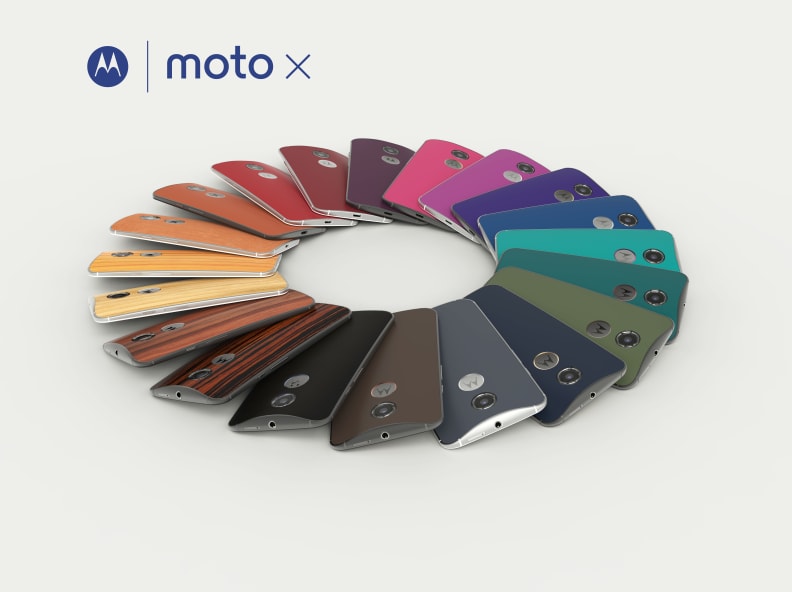 Motorola has further expanded the variety of color customization available from its unique MotoMaker service. Buyers can now choose from various colored plastic, wood, and even real leather finishes.
Under the hood, the second-gen Moto X is powered by a 2.5GHz Qualcomm Snapdragon 801 processor and sports 2GB of RAM. You can select either 16 or 32GB of storage. Strangely, the 64GB option that was added to the original late in its life isn't offered now.
The upgraded Moto X will be available later this month from various U.S. carriers (no specifics at the moment) at an estimated price of $99 on-contract, or $499 off-contract.
---
The New Moto G
The modestly priced yet impressively specced Moto G has also gotten a big boost, with a new 5-inch, 720p screen. Other features include a 1.2GHz Snapdragon 400 processor, 8-megapixel camera, and microSD card slot for expandable memory.
However, the new G does have one notable shortcoming: It inexplicably drops the 4G LTE connectivity from the previous version. It's possible that Motorola chose to forego LTE to keep the price down: The new G retails for something closer to the price of the original, non-LTE Moto G.
Though it isn't part of the MotoMaker service, the Moto G can be customized with a variety of removable backs in bright colors, adding a stylish, personalized touch.
The new Moto G is available today at $179.99 off contract.