Smartphones
This NYC Startup Wants to Make Doing Laundry Easier
Having a ruff day and want to skip your trip to the cleaners? Send these guys a text.
Credit:
Getting to the cleaners in a major American city is almost always a headache. LaundryPuppy, a startup based in New York City, is working to make all our lives a little easier in that regard.
For no cost at all, LaundryPuppy will operate as a middleman between you and the cleaners. With one text, the company will arrange to have your clothes picked up or dropped off, and—apparently—send you a cute puppy picture in the bargain.
There's no smartphone app to mess around with, no additional fee, and no need to get off the couch.
Here's how it works: You simply request an invite to LaundryPuppy, set up a method of payment, and text "pickup" to schedule a cleaning. With your credit card information on file, LaundryPuppy will bill you automatically and tip the driver.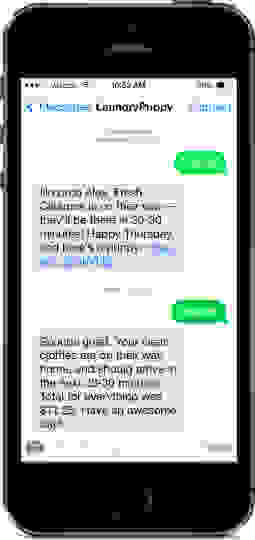 If you have a favorite cleaner and it delivers, LaundryPuppy will use it. If you don't have a preference (or simply want to explore alternatives,) it'll find the best available option in your area. And if you've got clothes you don't wear anymore, these guys will pick them up and donate them for free. Heck, they'll even hook you up with a receipt so you can claim the donation on your taxes.
As of now, the service is up and running in Manhattan, Brooklyn, Queens, and Hoboken, but according to LaundryPuppy's website, the company is beta testing the service in Boston, Miami, Philadelphia, and Washington, D.C.
If you live in one of these regions, LaundryPuppy might be a service worth getting your paws on.
(Sorry.)