Smartphones
Samsung's fire-proof return process for the Note 7 is nuts
Samsung isn't taking any chances this time.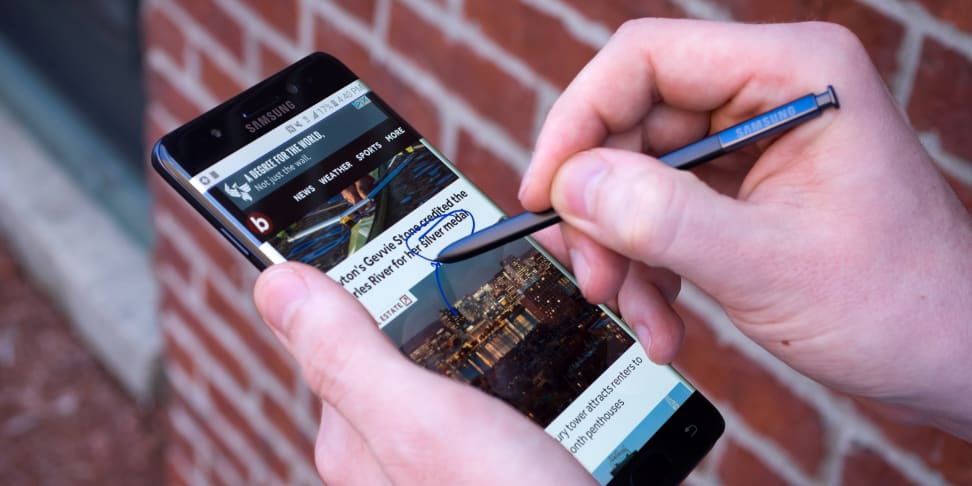 Credit: Reviewed.com / Kyle Looney
Samsung is apparently done screwing around. After calling for a permanent shutdown to production and sales of the beleaguered Galaxy Note 7 this week, Samsung has moved to get all the potentially explosive devices back from existing customers.
Just one problem: getting thousands (if not millions) of affected phones through the mail. While the rate of phones catching fire seems to be very low, it takes just a single one to cause a major problem, potentially endangering lives.
That doesn't appear to be a risk Samsung is willing to take, according to a video by the folks at XDA Developers and reported by the Associated Press. The video details the box and the instructions Samsung is sending to affected customers so they can safely return their phones. The kit includes what appears to be a thermally insulated box, gloves, and what appears to be a static-proof pouch to prevent any unwanted ignition sources.
On the outside of the box there is specific writing that spells out that the device should not be shipped by aircraft due to a damaged lithium-ion battery. You can check out the video for yourself above.
And of course, if you've got a Note 7 currently, we highly recommend you power it down, return it to your carrier or retailer, and exchange it for a new phone.