Smartphones
Sony's Xperia Z5 Is Gunning for the Mobile Camera Crown
Sony had our curiosity—now it has our attention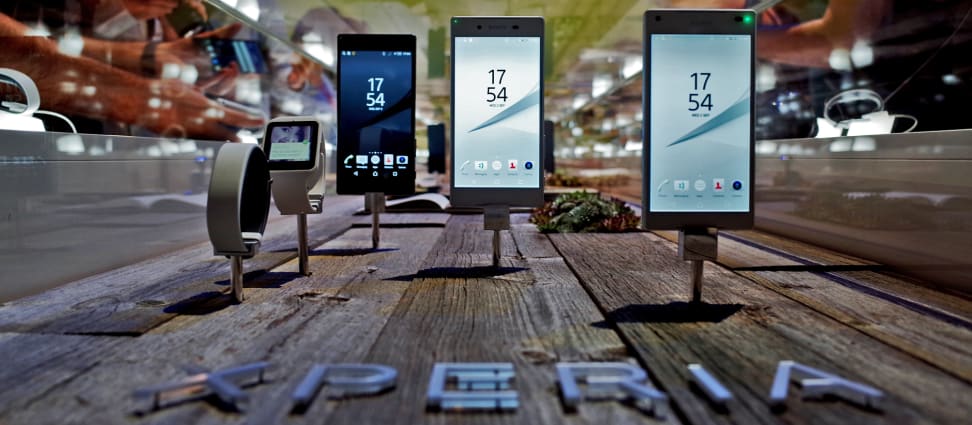 Credit: Reviewed.com / Ben Keough
As far as Android phones go, Sony pumped out some of our all-time favorites last year with the Xperia Z3 and Z3 Compact. With great cameras and battery life, it's a real shame that they haven't found much traction with consumers.
But with any luck, that's all about to change. At IFA 2015, Sony has just announced the 5.2-inch Xperia Z5, the 4.6-inch Z5 Compact, and the 5.5-inch 4K Z5 Premium.
Aside from size, materials, and screen resolution, there isn't much to distinguish the Z5 series from the earlier Z3s. You're still getting a slickly modern, slightly anonymous, glass-backed design with a decidedly minimalist bent.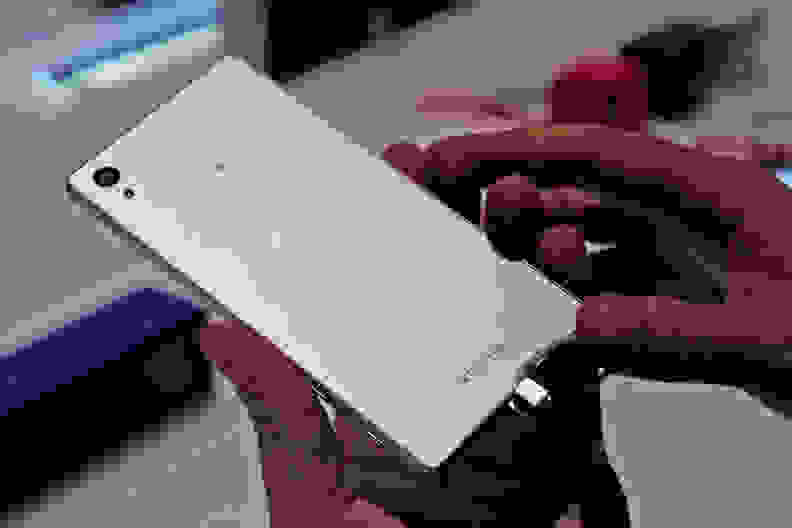 Pick the standard Z5 and you can choose between white, black, gold, or green finishes with a frosted glass back. Opt for the larger, higher-res Z5 Premium and your only options are black, gold, and chrome with a mirrored back. And if you're tired of phablets, the smaller Z5 Compact provides a brighter palette with white, black, yellow, and coral pink options.
It's not all about aesthetics, though. Powering each of the Z5s is a Snapdragon 810 processor and either 3GB (Z5 and Z5 Premium) or 2GB (Z5 Compact) of RAM. Keeping with tradition, all three phones are dustproof and waterproof. They also offer up to 32GB of internal storage, which can be expanded via microSD cards.
Sony is claiming the Z5s have enough battery power to last for up to two days on a charge. We'll believe that when we see it, but we were incredibly impressed with the Xperia Z3's longevity, so it's certainly possible.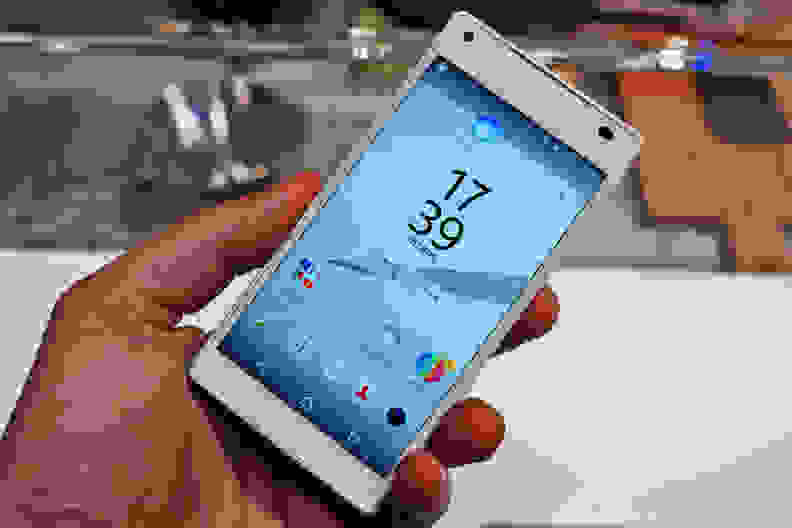 We recently wrapped up our take on the Best Smartphone Cameras of 2015, but it looks like Sony might have given us cause to re-open the competition. We can't say anything definitive until we get a unit in for testing, but the Z5's specs alone have us impressed.
All three phones feature the same impressive camera. To begin with, there's a 23-megapixel sensor backed by a Bionz processor. Each will feature the "fastest autofocus in a leading smartphone" with a hybrid AF that Sony claims can lock on in a mere 0.03 seconds. Sony is also promising to address the typical failings of a smartphone camera with improved low-light pictures and a SteadyShot Intelligent Active mode for shake-free video.
Then there's the customary Z-series physical shutter button—something all hardcore photographers can appreciate.
While that's more than enough for us to keep our eyes on the Z5 line, there's one more feature that's worth mentioning: the Z5 Premium's 4K display, which Sony is claiming to be a world's first. While we can't say for sure how well Sony's upscaling tech works in a smartphone—or what it will do to battery life—having that kind of resolution in your pocket is definitely drool-worthy.
It's too early to tell whether the Xperia Z5 series will finally bring Sony's smartphone lineup the recognition it deserves, but rest assured, we'll get our hands on a unit for testing as soon as they become available.
Related Video