Smartphones
This USB backup is 73% off at Amazon and can charge a phone for a week
This is a must-have for every smartphone owner.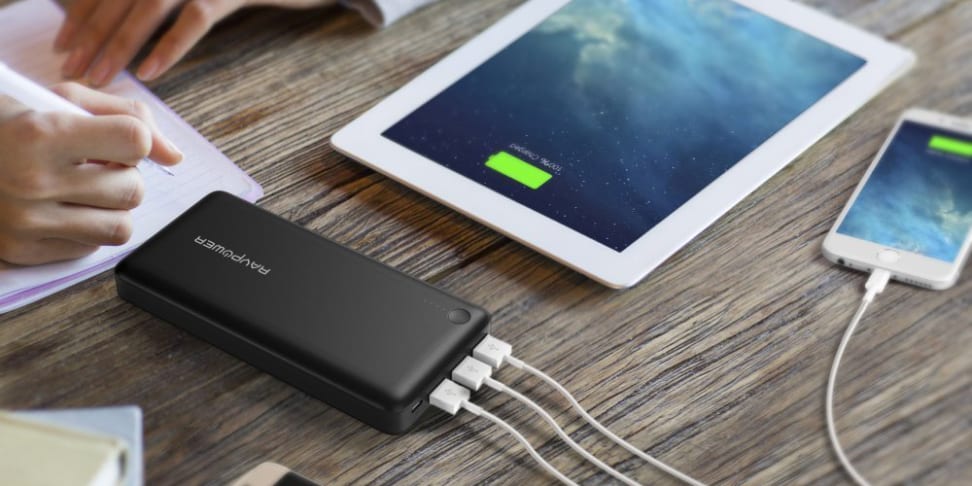 Credit: Sunvalleytek
I was recently looking over my Amazon purchases for the last three years, and without question the best thing I bought was my USB power bank. Even though I'm generally good about keeping my gadgets charged, even I forgot sometimes. Unfortunately, "sometimes" always seemed to come at the worst possible time.
And trust me: seeing your phone tick down to 5% when you're about to board a flight, or a train, or trying to make a desperate phone call is a special kind of anxiety. With a USB power bank, you don't need to worry; with enough juice to completely recharge your phone multiple times, these compact accessories easily carry you through whenever you need them.
They're so useful, my wife and I actually own four different ones, just to make sure we always had one nearby. Even if you already own one, today's Amazon deal of the day is too good to pass up, as one of the best-reviewed models—the RAVPower Xtreme 26,800mAH USB Power Bank—is down to just $35 from a list price of $129.99. It normally sells for about $50, but this still matches the lowest price it's ever been on Amazon.
That's $35 for a bank that can charge just about anything that charges via USB, including your smartphone, tablets, headphones, and even certain cameras. This bank has three USB outputs, so you can charge up to three gadgets at once, with a total output of 5.5 amps. It has enough capacity to charge an iPhone nine times over, so you can just stash it in your bag and it should always have some extra juice when you need it.
You can also nab an extra freebie if you jump on this deal. You can get a 5-pack of Micro USB cables if you add both to your cart and use the code PB41LC04 at checkout. Or if you're like me and you don't need the cables you could grab the free Super Mini Dual USB Car Charger with code PB41PC31 at checkout. Act fast!