Smartphones
Your Next Android Phone Could Ship With Less Bloatware
You'll never have to see the Google+ logo again.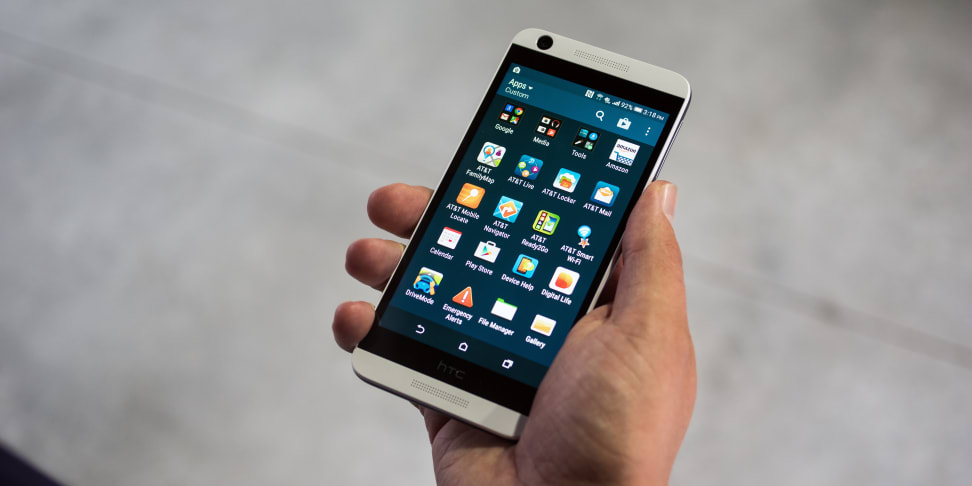 Credit: Reviewed.com / Kyle Looney
Everyone hates bloatware. Whether you've just bought a new Windows computer or an Android phone, one of the first things you'll inevitably do is try to delete those useless pre-installed apps. But in the case of Android, sometimes that's not possible without rooting your device.
Luckily, Google doesn't like bloatware any more than we do. Android Central reports that the company has updated its list of pre-installed apps, which it requires manufacturers to pre-install if they want users to have access to popular Google apps including Gmail and Google Play Store.
Bloatware is an unfortunate fact of life in our smartphone-obsessed world.
Under the new rules, Android manufacturers are no longer required to pre-install Google+, Google Newsstand, Google Play Books, or Google Play Games. That's in addition to Google Earth and Google Keep, which were already optional.
This is great news for Android users, but it won't stop manufacturers and carriers from continuing to load their own unwanted apps onto new phones. The only phone that's guaranteed to arrive without carrier bloat is the iPhone, but Apple itself includes a bunch of its own apps that you'll never use.
At the end of the day, bloatware is an unfortunate fact of life in our smartphone-obsessed world, but it's heartening that Google is doing its part to stem the tide. Need a sneak peak at this slimmer, more beautiful Android future? Just take a look at the Samsung Galaxy Note 5, which ships without the Google+ app.
Related Video