Smartphones
ZTE is making dual-lens smartphones affordable for everyone
The smartphone industry is doubling down on dual lenses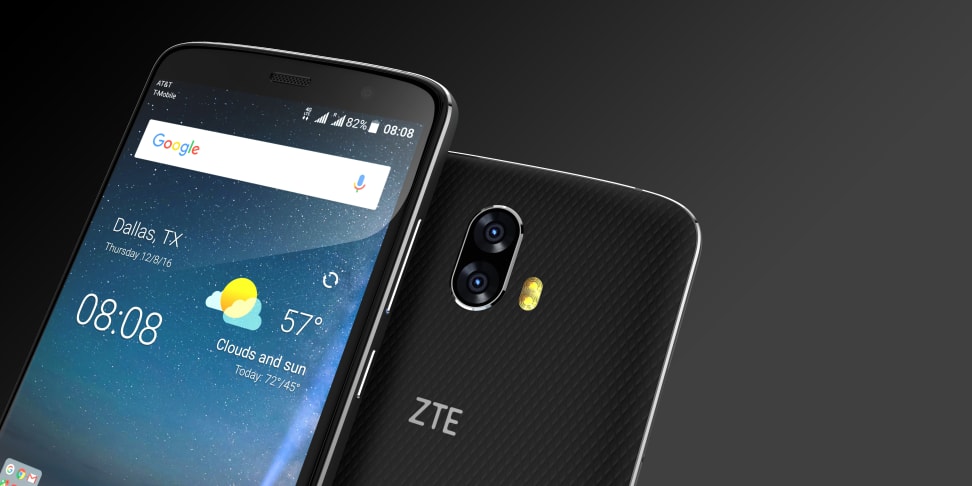 Credit: ZTE
Don't look now, but dual-lens smartphone cameras aren't a premium luxury anymore. At least, not if ZTE has anything to say about it.
Today, the company announced the Blade V8 Pro, an affordable, mid-range smartphone with two primary camera lenses that allow users to apply a bokeh effect to shots after they've been taken. Unlike the iPhone 7 Plus (a premium device that offers similar functionality), the Blade V8 Pro can find its way into your pocket for a cool $230.
But beyond its attractive camera configuration, the V8 Pro is still firmly a mid-range smartphone—it's powered by a modest Snapdragon 625 processor and tops out at 32GB of internal memory, after all. That said, its charging port is of the USB Type-C variety, and the robustly-sized 3,140mAh battery supports Quick Charging, which is a pretty slick setup for a phone priced at well below $300. Here's a rough outline of the Blade V8 Pro's hardware specifications:
·Display: 5.5-inch full-HD (1920x1080)
·Internal memory: 32GB
·RAM: 3GB
·External memory: Up to 128GB via microSD slot
·Processor: Snapdragon 625 octa-core
·Primary camera: 13MP/13MP dual-lens, with dual flash and 4K video capture
·Secondary, front-facing camera: 8MP
·Battery: 3,140mAh with Quick Charge
·Charging port: USB Type-C
·Other notable features: Fingerprint scanner, 3.5mm headphone jack, NFC
As of today, the V8 Pro is the second major mid-range phone announced at CES 2017 to feature dual-lens functionality (Huawei's Honor 6X was the first to be unveiled yesterday). Perhaps we're entering an era where dual cameras aren't just for cream-of-the-crop, premium flagships.
The ZTE Blade V8 Pro will be available for preorder beginning today. Say—is anyone else suddenly thirsty for tomato juice?
Related Video