Streaming
10 movies about teachers to stream during Teacher Appreciation Week
You might learn a thing or two watching these.
Credit: IMdB / Touchstone Pictures
It's Teacher Appreciation Week and it's the perfect time to honor the educators in your life or your children's lives. But if you're a childless adult, far removed from any classroom, you can still partake in appreciating some of the greatest teachers of film history while streaming some favorites from your couch.
Plus, if you happen to be an educator, seeing yourself portrayed on the big screen is always nice—no matter how ridiculous the plot may be. Here are 10 of our favorite movie teachers that you can watch right now, as well as a few of the most valuable lessons they taught us.
1. Matilda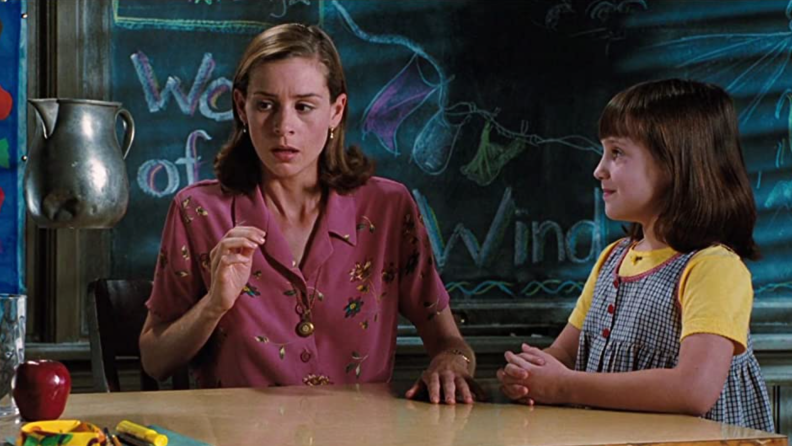 If we can agree that Matilda is the greatest film of all time, by default, that would make Miss Honey the greatest teacher of all time. She had a lot on her plate: home visits to parents who didn't care about their child, trying to reclaim a box of chocolates, braiding students' pigtails after they were hammer-thrown over a fence, and protecting children from their principal's dungeon. Plus, she did all of this while teaching her first graders to spell "difficulty." Because of Miss Honey and "Misses D, Misses I, Misses F-F-I, Misses C, Misses U, Misses LTY," a whole generation can tackle the spelling of this very challenging word.
Stream Matilda on Amazon Prime Video for $3.99
2. Dead Poets Society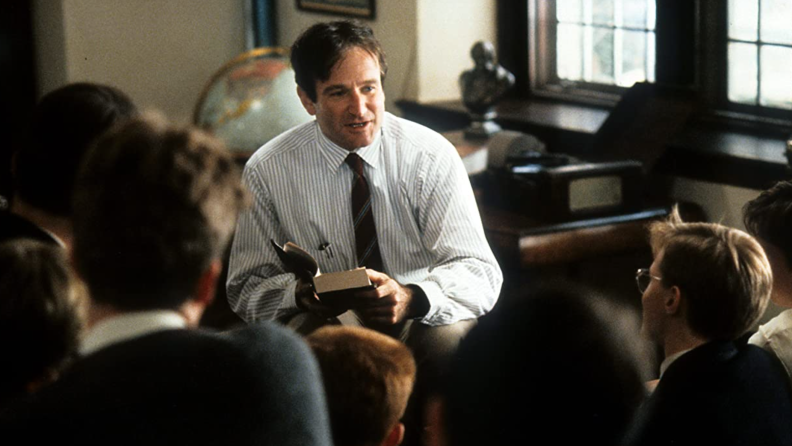 Latin may be a dead language, but many of us can translate "Carpe Diem" all thanks to a special senior English teacher, John Keating. It's also because of Mr. Keating that we were able to see what it actually means to seize the day. If you somehow missed this coming-of-age film, it's a relatable story, despite being set in 1955 and released 32 years ago. It won an Academy Award for Best Original Screenplay. For lovers of the late, great Robin Williams, you'll never read "O Captain! My Captain!" without getting a little choked up again.
Stream Dead Poets Society on Amazon Prime Video for $3.99
3. Sister Act 2: Back in the Habit
I spent most of my life completely unaware that there was a Sister Act even though I was very aware that Sister Act 2 implied that it was a sequel. I still prefer the subsequent film with Whoopi Goldberg reprising her role as Sister Mary Clarence who teaches kids to sing in a choir at St. Francis Academy. It doesn't sound like much of a plot, but I promise the film that stars a young Lauryn Hill opposite of Goldberg is worth your time, and the original is so good that it was made into a musical as well. I can't tell you how many hours I spent watching this on a floor, so I could easily rewind and rewatch that performance of "Oh Happy Day" to my heart's desire.
Stream Sister Act 2: Back in the Habit on Disney+
4. Bad Teacher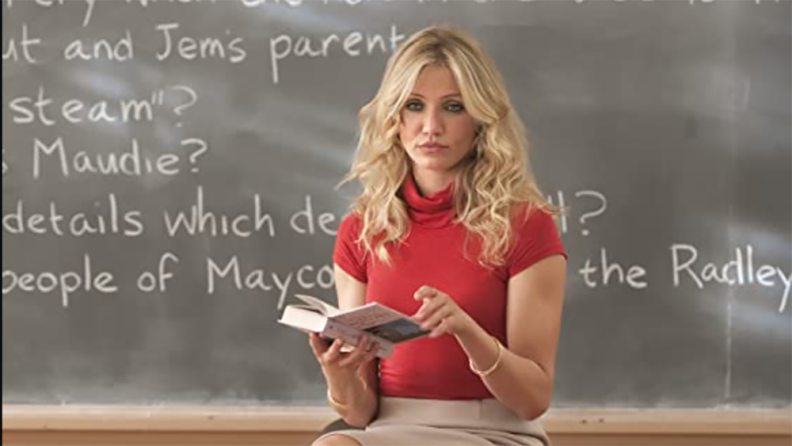 While we are honoring all of the great teachers, we must also talk about bad teachers because even if they're the worst, we still might learn something from them. If we're being honest, we've all had a not-so-great teacher, but hopefully, you didn't have a teacher that forced the entire 7th grade to wash cars in the hot sun so she could use proceeds to get a breast augmentation. As bad of a teacher as Elizabeth Halsey is, Cameron Diaz did an amazing job in this hilarious comedy, which also stars Jason Segel and Justin Timberlake.
Stream Bad Teacher on Amazon Prime Video
5. School of Rock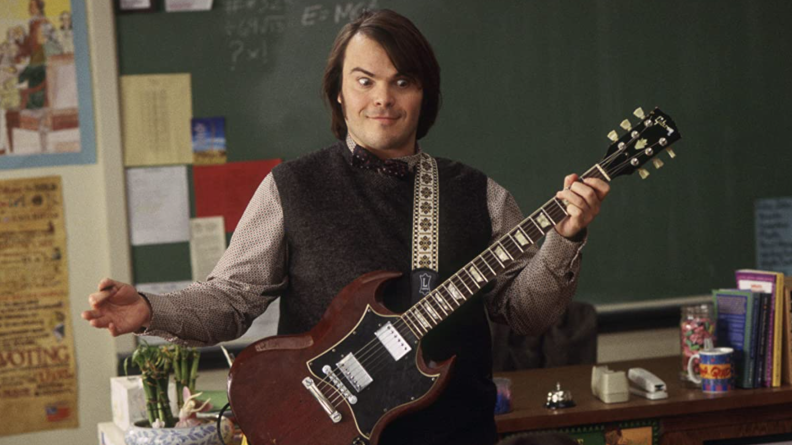 When you're in school, unconventional teachers are typically the most enjoyable, and there is no teacher more unconventional than a music teacher. With the exception of Miss Frizzle (who taught all things including music), one of the most chaotic teachers of pop culture is the School of Rock's Mr. S. What kind of crazy music teacher cons his students into making a band, including casting middle school girls as "groupies," so he can enter them into a Battle of the Bands competition for the prize money?
Now that I think about it, School of Rock is really a movie about a scammer because Mr. S wasn't his real name and he wasn't even a teacher at all. While this storyline would definitely warrant a call to the local school board, it's still a classic film you should add to your family's watchlist.
Stream School of Rock on Amazon Prime Video for $3.99
6. Coach Carter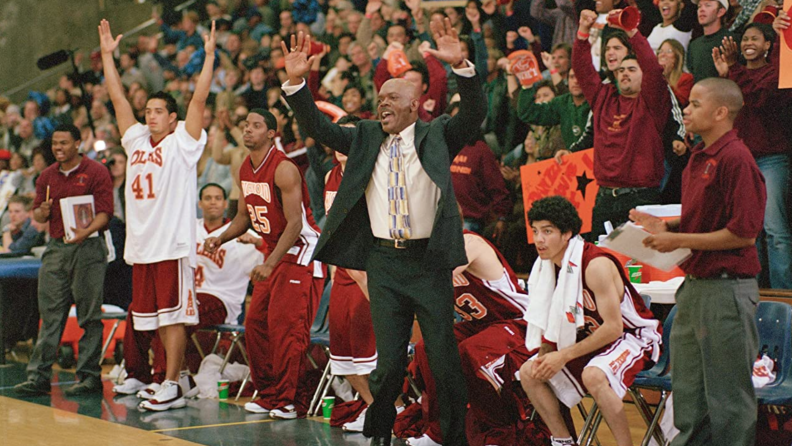 There's technically no "High School Sports Coach Appreciation Week," but because they work at schools with teachers and students, we are still honoring them. And one of the most famous film high school sports coaches is Coach Carter, played by Samuel L. Jackson, and we're honoring the real Coach Carter, too, who this biopic is based on. The film, which has some big names, like Ashanti and Channing Tatum, tells the story of a basketball coach who taught his team the importance of prioritizing their future outside of just sports. It's as relatable as it is moving, and if you need a good pep talk, this film is for you.
7. Remember the Titans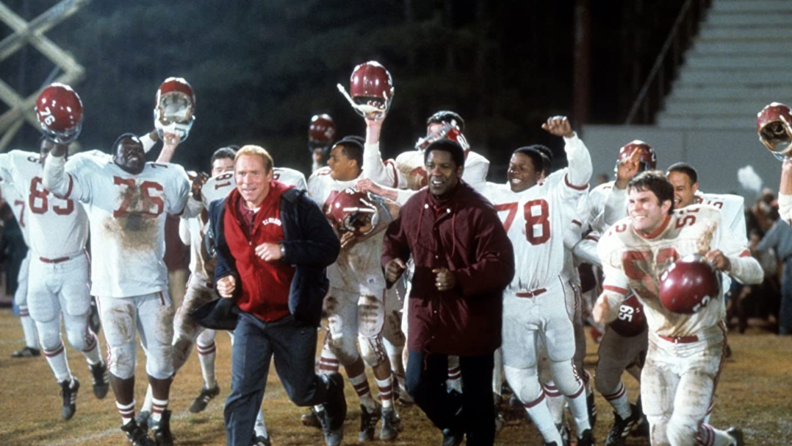 Another great high school sports movie based on a true story? Remember the Titans. This 2000s film stars the Denzel Washington as a Black high school football coach who integrates a football team in a town where most residents prefer segregation. Give it a watch if you're looking to learn about this real-life team and a piece of actual American history.
Stream Remember the Titans on Disney+
8. Freedom Writers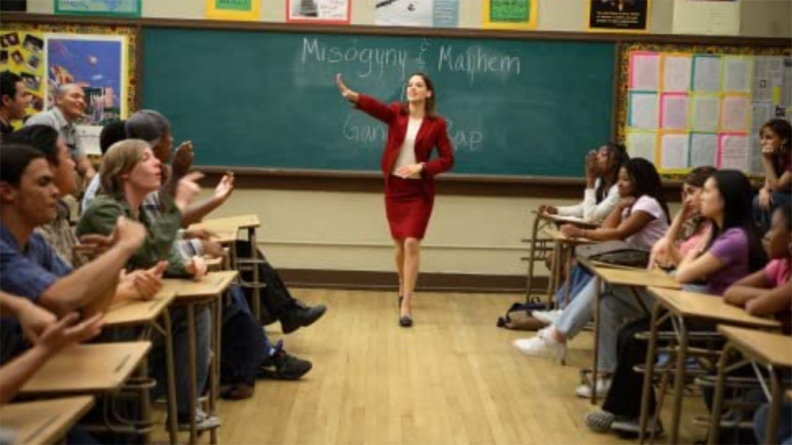 Freedom Writers is based on a true story of a white teacher, Erin Gruwell, in 1994 Long Beach, California, who had to do quite a bit of learning to better understand and serve her students of color. Facing unfamiliar situations for the first time, but wanting to help her students maximize their potential and see a future for themselves outside of their gang-run neighborhood, Gruwell put a lot on the line to show up for her students when they needed her the most. The real-life Gruwell, portrayed by Hillary Swank, is no longer teaching but runs the Freedom Writer Foundation in the same neighborhood that she taught in nearly 25 years ago. This story is proof of how one teacher can change lives for the better.
Stream Freedom Writers on Paramount+
9. Stand and Deliver
Imagine quitting your high-paying job to become a computer teacher (in the 1980s at that), only to show up on the first day and learn that the school does not have computers. With "ganas," which is Latin for motivation or desire, real-life teacher Jamie Escalante was determined to make teaching work. He taught calculus to a group of students who were performing below grade level and had tough life issues, but his ganas ultimately paid off as he helped his students succeed and inspired the movie Stand and Deliver.
The film was nominated for both Golden Globes and Academy Awards in 1989, and while it didn't win, in 2010, the film was selected by the Library of Congress for preservation in the National Film Registry because of its cultural significance in the history of Latinx film making.
Stream Stand and Deliver on Hulu
10. Lean on Me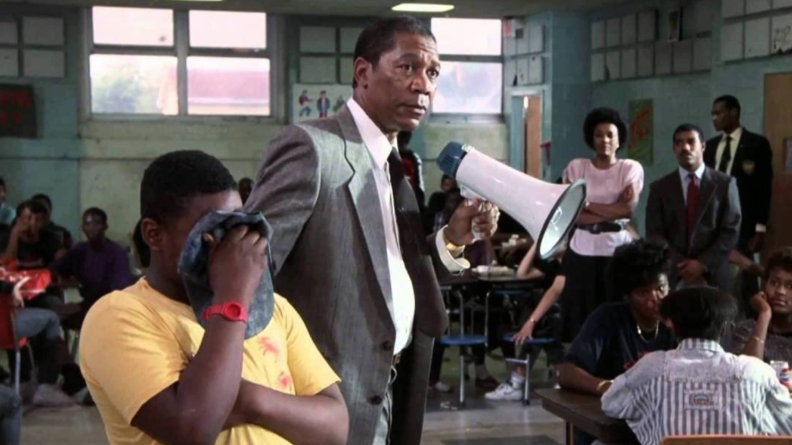 I'm slightly biased because "Lean on Me" is a karaoke favorite, but the movie that got its name from the Bill Withers' anthem is great too. Lean on Me is based on a true story of a principal nicknamed "Crazy Joe" who was brought in to turn around a high school that was on the verge of closing due to underperforming test scores and mounting violence. Crazy Joe, played by Morgan Freeman, is crazy for sure, but the story is endearing and a classic that you should definitely check out.
The product experts at Reviewed have all your shopping needs covered. Follow Reviewed on Facebook, Twitter, and Instagram for the latest deals, product reviews, and more.
Prices were accurate at the time this article was published but may change over time.