Streaming
17 movies to stream during Military Appreciation Month
From WWII to Afghanistan, these are some of the best military movies online.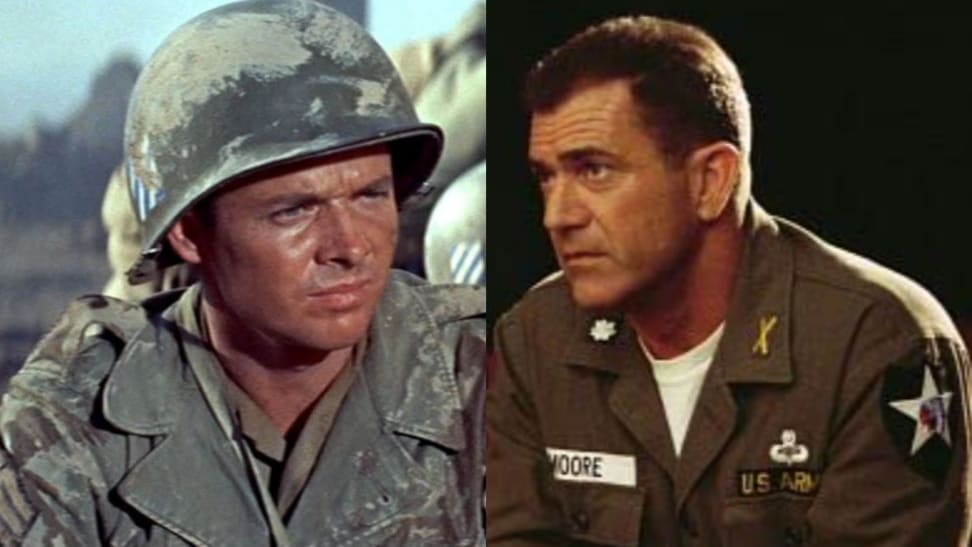 Credit: Left: To Hell and Aback; Right: We Were Soldiers
May is a much-anticipated month for multiple reasons—the weather is warming up, flowers are blooming, wedding season is in full swing, and Memorial Day marks the unofficial beginning of summer. But did you know that May is also National Military Appreciation Month? (I mean, it makes sense given the month culminates in a day designed specifically to honor those who've lost their lives fighting for our freedom and rights.) If not, now you do. And, if you're looking for ways to pay homage to the month's theme, we've got you covered. Ahead, you'll find over a dozen military movies that offer something of a realistic glimpse into what war can be like.
Now, I know what you're thinking: How would some lifestyle writer have any idea about that? Well, my dad served in the Vietnam War as a Staff Sergeant. Once his four years were up, he got out of the air force before enlisting in the army a year later. The reason for the switch? He wanted to re-enlist in the Air Force but the waitlist was so long that he didn't want to wait to find a way to serve his country. After eight years in the army, he medically retired as a Staff Sergeant after surviving a catastrophic training exercise that left him 30% disabled.
Thanks to his years of service, my childhood (and adulthood) was filled with movie nights featuring everything from Battleship to all of the Rambo movies (if you haven't seen Last Blood, do yourself a favor, but also prepare yourself for gore). While all of these movies remind me of my dad, they're not all necessarily reminiscent of what life at war is really like (which he's quick to point out). With that in mind, I asked him for his top picks—they're what you'll find, below.
1. Saving Private Ryan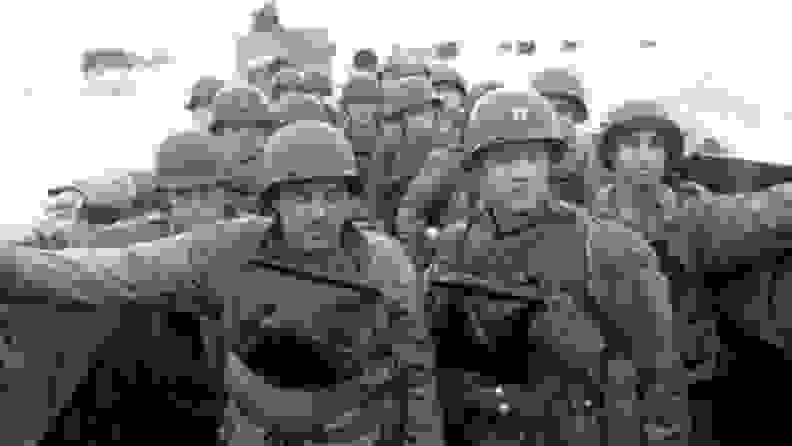 Year: 1998
Notable Actors: Tom Hanks, Matt Damon, and Vin Diesel
Saving Private Ryan tells the story of Captain John H. Miller (played by Tom Hanks), who leads his platoon in a mission to rescue a stranded paratrooper and liberate France during and after the D-Day invasion of Normandy.
Stream Saving Private Ryan on Apple TV
2. The Longest Day
Year: 1962
Notable Actors: John Wayne, Robert Ryan, and Richard Burton
The Longest Day tells the story of D-Day from both American (allied forces) and German viewpoints.
Stream The Longest Day on Prime Video
3. To Hell and Back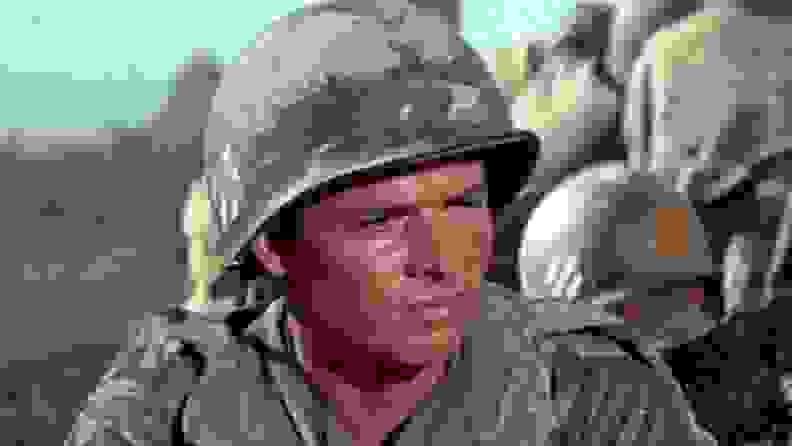 Year: 1955
Notable Actors: Audie Murphy and Marshall Thompson
To Hell and Back tells the true story of WWII war hero, Audie Murphy. Murphy is the most decorated soldier in U.S. history.
Stream To Hell and Back on Prime Video
4. We Were Soldiers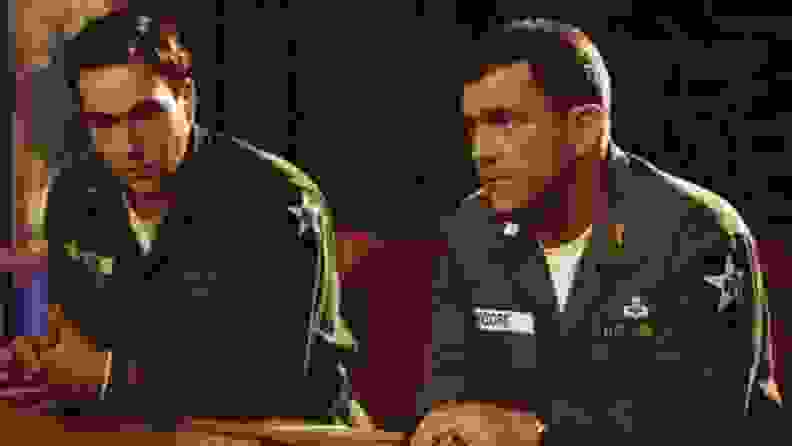 Year: 2002
Notable Actors: Mel Gibson, Sam Elliott, and Keri Russell
We Were Soldiers tells the story of the first major American battle of the Vietnam War. Unlike some war movies, We Were Soldiers also shows the lives of the wives and family members waiting for news at home, making it particularly heart-wrenching to watch.
Stream We Were Soldiers on Apple TV
5. Uncommon Valor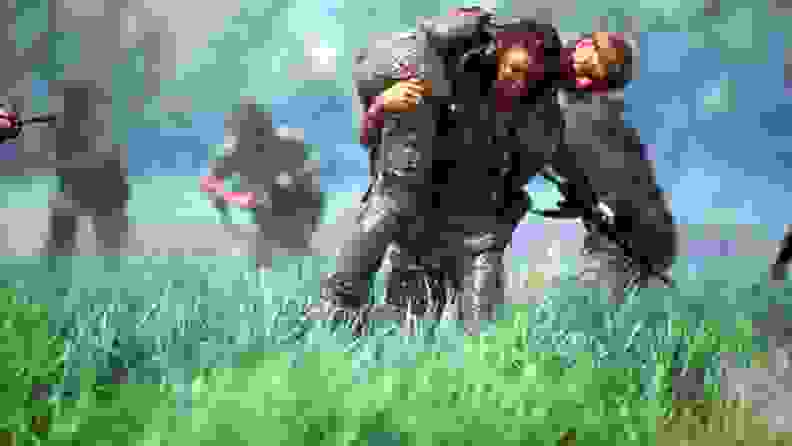 Year: 1983
Notable Actors: Gene Hackman and Patrick Swayze
Uncommon Valor tells the story of a retired marine colonel father (played by Gene Hackman) searching for his son and other POWs, who went missing in the Vietnam War.
Stream Uncommon Valor on Prime Video
6. Heartbreak Ridge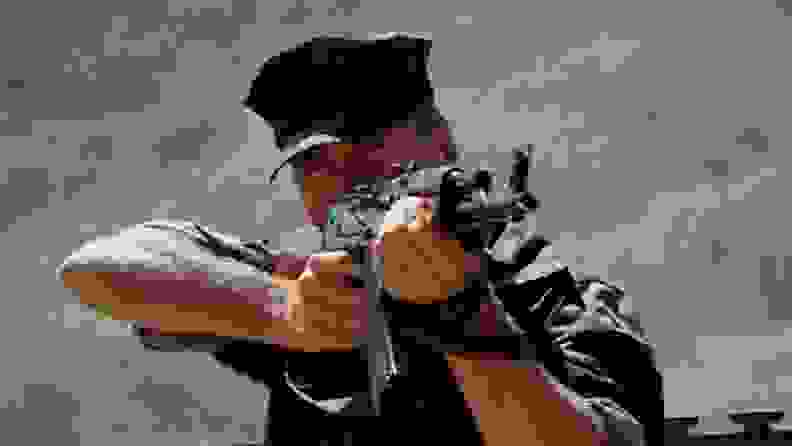 Year: 1986
Notable Actors: Clint Eastwood, Marsha Mason, and Everett McGill
Clint Eastwood plays marine sergeant Tom Highway, a Korean War veteran who takes command of a spoiled recon platoon leading up to the invasion of Grenada—much to his ex wife's and superiors' dismay.
Stream Heartbreak Ridge on HBO Max
7. Black Hawk Down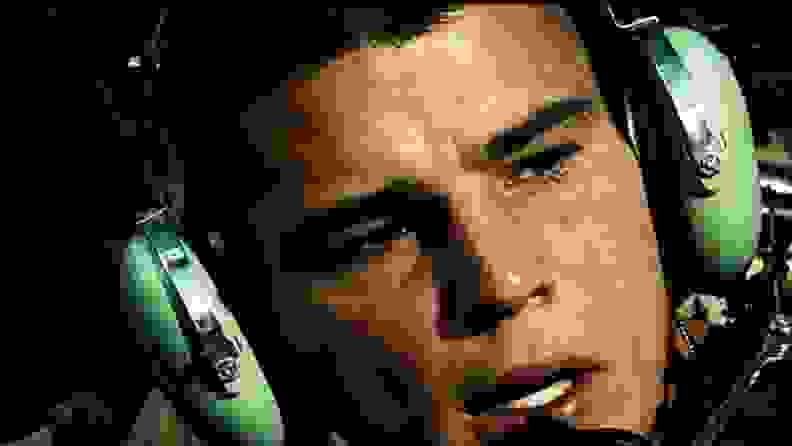 Year: 2001
Notable Actors: Josh Hartnett, Ewan McGregor, and Tom Sizemore
Based on journalist Mark Bowden's 1999 book "Black Hawk Down: A Story of Modern War," the film tells the story of a group of elite U.S. soldiers who engage in an extremely lengthy (and deadly) firefight with militia soldiers in Somalia following the downing of two Black Hawk helicopters.
Stream Black Hawk Down on Hulu
8. Pearl Harbor
Year: 2001
Notable Actors: Josh Hartnett, Ben Affleck, and Kate Beckinsale
Pearl Harbor tells the story of two best friends as they live through the events of Sunday, December 7, 1941—the Japanese attack on Pearl Harbor. Like We Were Soldiers, Pearl Harbor mixes romance with war. In other words, grab the tissues.
9. The Battle of Britain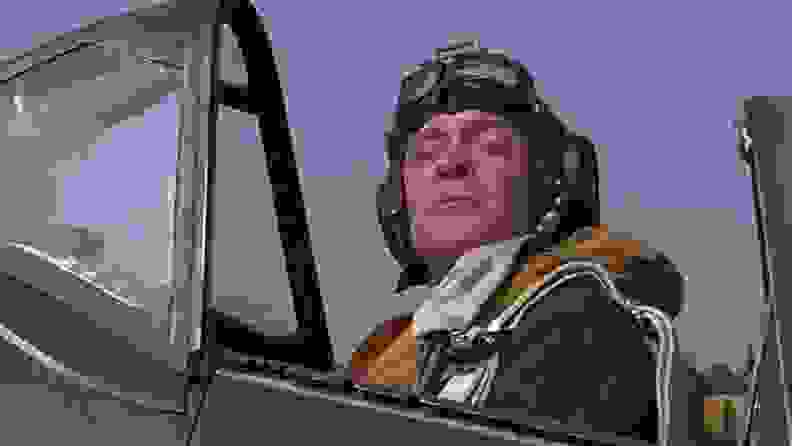 Year: 1969
Notable Actors: Harry Andrews, Michael Caine, Sir Laurence Olivier
The Battle of Britain tells the story of the most iconic air battle of WWII, in which airmen launch into the skies to defend England against German invasion.
Stream The Battle of Britain on YouTube
10. Fury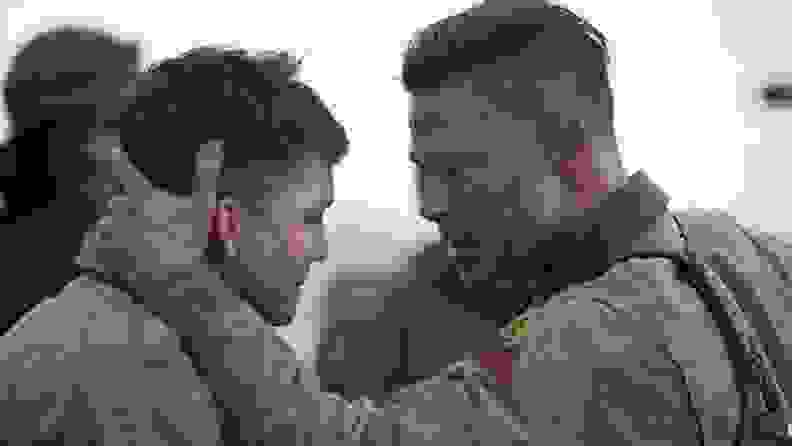 Year: 2014
Notable Actors: Brad Pitt, Shia LaBeouf, and Jon Bernthal
Fury offers a realistic look into what it was like to traverse Germany in the middle of WWII. In the film, Army sergeant Don "Wardaddy" Collier (played by Brad Pitt) leads his crew behind enemy lines to face the Nazis head on.
11. Battle of the Bulge
Year: 1965
Notable Actors: Henry Fonda and Robert Ryan
While Battle of the Bulge is considered to be a dramatization of WWII Nazi Germany, my dad says that it offers a realistic look into the last major German attack of the war, the one in which the Allies prevailed.
Stream Battle of the Bulge on Prime Video
12. The Green Berets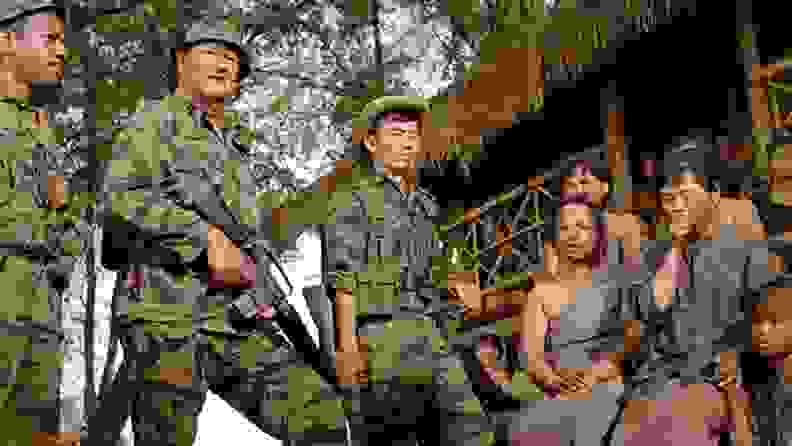 Year: 1968
Notable Actors: John Wayne and David Janssen
Here we have another Vietnam War flick, only this time it focuses on setting up camp and kidnapping a North Vietnamese general.
Stream The Green Berets on Prime Video
13. Lone Survivor
Year: 2013
Notable Actors: Mark Wahlberg, Taylor Kitsch, and Emile Hirsch
Lone Survivor depicts the real-life story of Navy SEAL Marcus Luttrell (played by Mark Wahlberg), who was the lone survivor during a 2005 Afghanistan mission.
Stream Lone Survivor on Peacock
14. Back to Bataan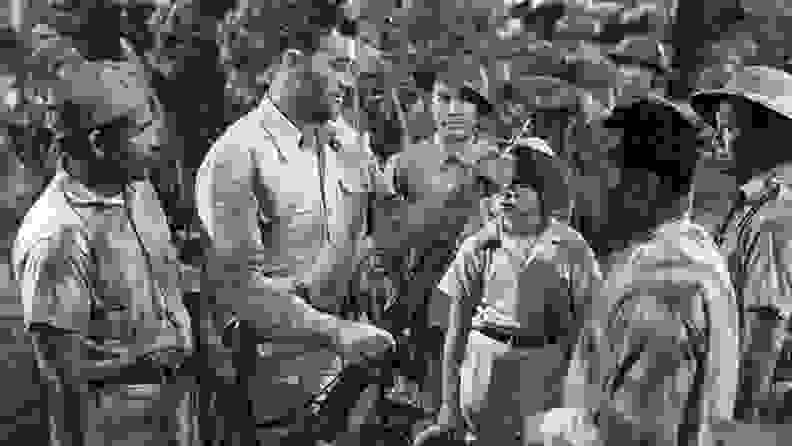 Year: 1945
Notable Actors: John Wayne and Anthony Quinn
In this film, U.S. Army Col. Joseph Madden (played by John Wayne) is stationed in the Philippines in an effort to help create a local resistance against the Japanese. The only problem is, most of his military support has been pushed out of the area.
Stream Back to Bataan on Apple TV
15. Letters From Iwo Jima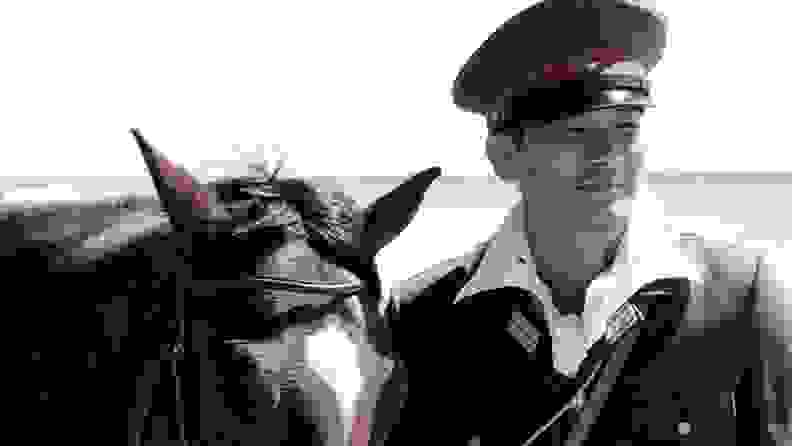 Year: 2006
Notable Actors: Ken Watanabe, Kazunari Ninomiya, and Tsuyoshi Ihara
Letter From Iwo Jima details the battle between U.S. marines and the Japanese Imperial Army during WWII, as told from the perspective of the Japanese soldiers who were a part of it.
Stream Letters From Iwo Jima on Apple TV
16. In Harm's Way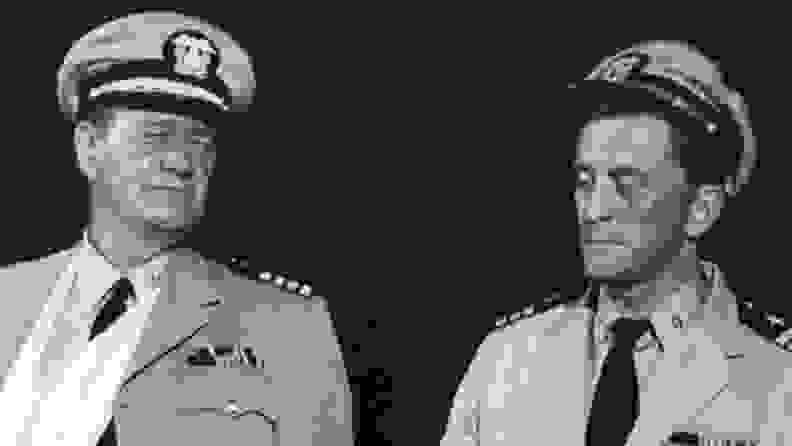 Year: 1965
Notable Actors: John Wayne and Kirk Douglas
After being reprimanded following the Pearl Harbor attacks, Naval Captain Torrey (played by John Wayne) is demoted. Then, a dangerous mission comes up that gives Torrey a second chance at proving himself useful during WWII.
Stream In Harm's Way on Prime Video
17. Patton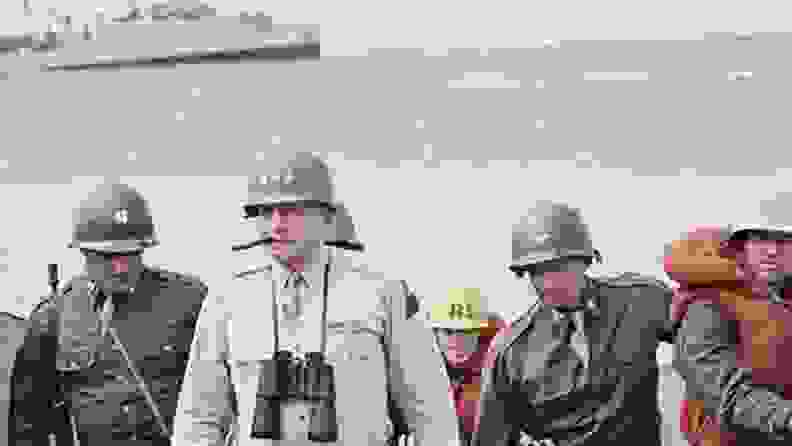 Year: 1970
Notable Actors: George C. Scott and Karl Malden
Patton follows the WWII happenings of General George S. Patton, a controversial American officer and military leader.
The product experts at Reviewed have all your shopping needs covered. Follow Reviewed on Facebook, Twitter, and Instagram for the latest deals, product reviews, and more.
Prices were accurate at the time this article was published but may change over time.